The Heartwarming Rom-Com That's Heating Up On Netflix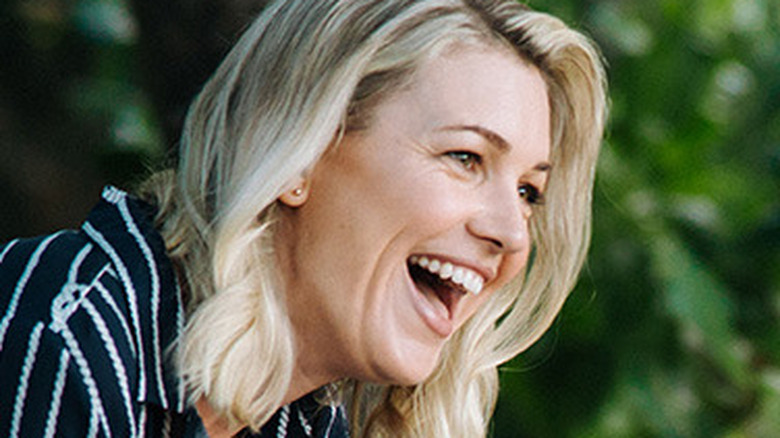 Nicely Entertainment
With Hot Girl Summer in full effect, it's no surprise that movie lovers are looking for something romantic to watch. From "Too Hot to Handle" to "Love Island," attractive singles looking for love in paradise are a perfect fit for the season. The latest addition comes in the form of an Australian romantic comedy, "This Little Love of Mine."
A no-nonsense, career-driven city girl visiting home only to fall in love with her dreamy childhood best friend storyline isn't exactly an original setup for the romance genre, however, there's a reason it remains so popular. This trope appeals to the hopeless romantic in everyone, even if it is as delusional in its aspiration as it is comforting in its cliché.
Directed by Christine Luby, the film follows Laura (Saskia Hampele), a young lawyer on a work trip across the world to the tropical island where she was raised. There, she must convince her estranged childhood best friend, the anti-corporate Chip (Liam McIntyre), to take over his grandfather's CEO role. Business isn't the only thing that's booming, though, as old feelings between the two resurface. How will Laura reconcile her workaholic ways with her sudden desire to return to island living and loving? Will she end her engagement and leave her career behind for a shot at love?
"To me, this film speak(s) to childhood nostalgia, to long distance friendships and to following your heart," the director shared on the film's official Instagram. "It's a classic love story in all the right ways."
Cliché is comfortable in uncertain times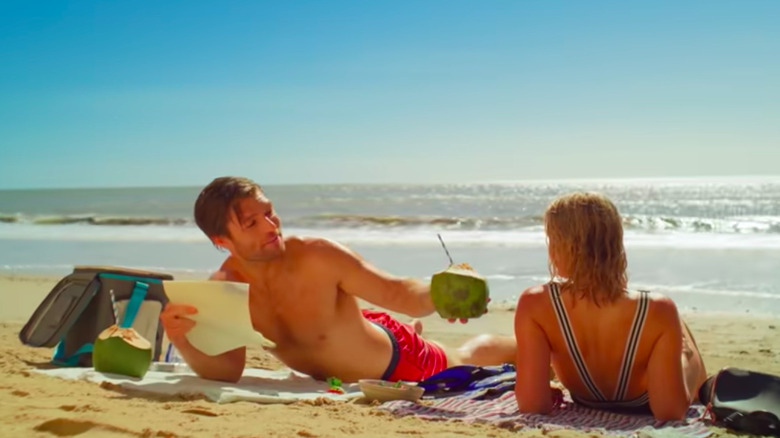 Nicely Entertainment
"This Little Love of Mine" was filmed during the onset of the COVID-19 pandemic. The cast has repeatedly shared to social media just how grateful they were at the time to have this project to support them. To announce the film's arrival on Netflix, Hampele shared promotional pictures and wrote that "a whole lot of love, passion and hand sanitiser went into making this film come to life," adding there was "a little bit of island magic," too.
After a year of staying home, seeing gorgeous people frolic on the stunning Queensland coast is a welcome viewing experience. The 91-minute excursion to the fictional town of Sapphire Cove is complete with Chip teaching "Miss Big City Lawyer" how to take a break and have fun. The lovestruck duo snorkel, fish, and ride horses on the beach, blowing awkward Zoom dates out of the crystal-clear water.
Anyone who's ever watched a romantic comedy before could probably guess how it ends, but the cheesy love story is as comfortable and heartwarming as ever.