What Is The Song In The Farxiga 'Priorities' Commercial?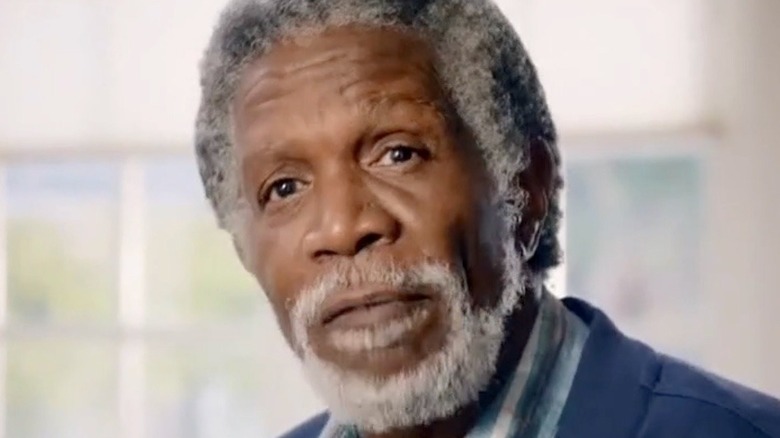 Farxiga
In Farxiga's new "Priorities" commercial, an older man looks at the camera and tells us that having heart failure really changed things for him — he wants to spend time with the people he loves. Luckily the drug he takes, Farxiga, helps his heart pump more blood to reduce the risk of the disease's symptoms.
We watch as the man happily passes the day away with his young granddaughter as surging strings and wah-wah funk guitar urge him on. They play basketball, walk in the park, use the swings, and order what looks like some very good ice cream, even while the narrator warns audiences about Farxiga's side effects. Still, what sticks is the grandfather enjoying more quality time with his family, thanks to the medication he takes for his heart disease.
But the rather familiar R&B tune at the heart of the commercial doesn't exactly fade either. Whether it's the deep male harmonies or the sound of the trumpet, it's the kind of music that lasts once you hear it. Here's where you may have heard this classic song before.
Bill Withers sang Lean On Me and Ain't No Sunshine before Lovely Day was a hit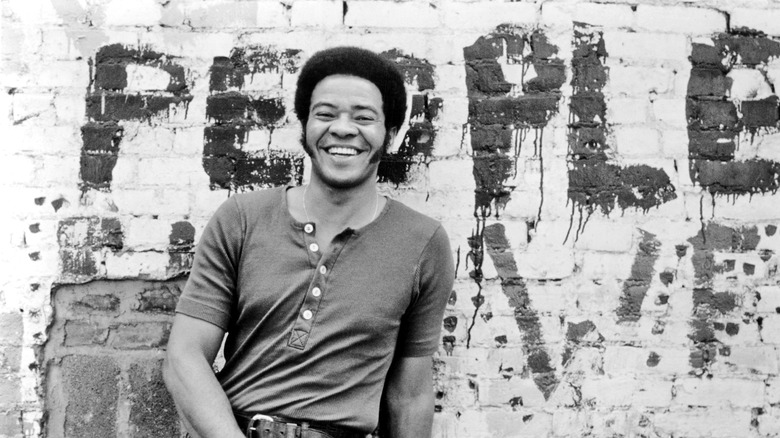 Michael Ochs Archives/Getty Images
Known for beloved hits like "Lean On Me," "Use Me", and pop phenomenon "Ain't No Sunshine," Bill Withers was a talent like no other. Over the course of 13 years, the R&B singer-songwriter, already 32 when he became famous, wrote various mature, elegant soul songs immersed in empathy, such as the finely observed "Grandma's Hands." Frustrated with the industry, he retired in 1985 (via Rolling Stone) but left behind some amazing albums.
Originally released in 1977, "Lovely Day" is a soaring ode from Withers to the partner who makes everything alright when he's down. That toe-tapping chorus ultimately led the song to hit No. 30 on the Billboard Hot 100 and No. 6 on the R&B charts. As of 2021, Withers' 18-second long vocal note on the song is still the longest note held on any song in the American pop charts, according to Re-Critic.
Withers died in 2020 at age 81, but "Lovely Day" and his excellent discography can be found via most streaming services and on vinyl or CD.