Skull Island Shows Up On Google Maps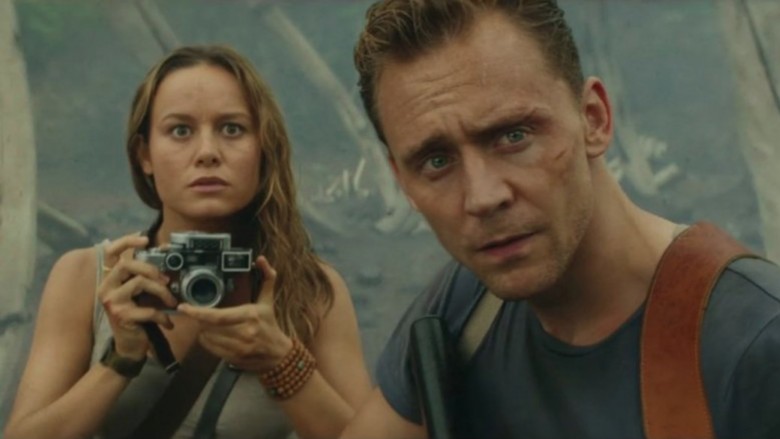 New travel destination, anyone?
As Kong: Skull Island, the latest installment in the movie monster franchise, gears up toward its March 10 release, Google decided to join in the celebration and added Skull Island to Google Maps.
Sitting just below the equator in the South Pacific Ocean, the titular land mass from the upcoming Kong: Skull Island film neighbors Papua New Guinea, Ecuador, and Peru in its Google Maps translation. Google dove into a bit more detail on the fictional island, and how the Maps functionality allows for even greater exploration.
In an official statement (via ScreenRant), Google stated: "First Look: Explore Skull Island on Google Maps—A mysterious and otherworldly island, thought to be myth, was just revealed on Google Maps to celebrate the premiere of Kong: Skull Island and Local Guides get the first chance to explore this uncharted virtual world. On this rare occasion, you can even leave fantasy reviews."
And it looks like fans have taken to it, with the newly-added Skull Island amassing almost 5500 reviews thus far. Though the fictional setting settles in at an average three-star rating, we can't say we entirely blame the voters, since the towering ape-like monster King Kong calls Skull Island home. It appears either Google itself or a handful of dedicated fans have left realistic reviews, with some stating that members of their wilderness exploration groups went missing on Skull Island. On the other hand, many have left positive reviews, citing the landscape's beautiful greenery and scenic views.
Fans can take a look at Skull Island on Google Maps now, and head to the film's official exploration site to learn more.
While this is an exciting discovery, and, admittedly, a clever marketing idea, it isn't the first time Google Maps has featured fictional locations to tie in with a film's release. In 2013, fans could find Middle Earth as they prepared for the release of The Hobbit: The Desolation of Smaug. Recently, a handful of Fantastic Beasts and Where to Find Them spots popped up on the map a few days before the movie hit theaters.
Kong Skull: Island
releases on March 10, and stars Tom Hiddleston, Samuel L. Jackson, John Goodman, and John C. Reilly. Once you've gotten your fill of island exploration on Google Maps, be sure to check out why the film's leading lady, Brie Larson, will
blow us all away
this year.