James Gunn Has Harsh Words About Today's Superhero Movies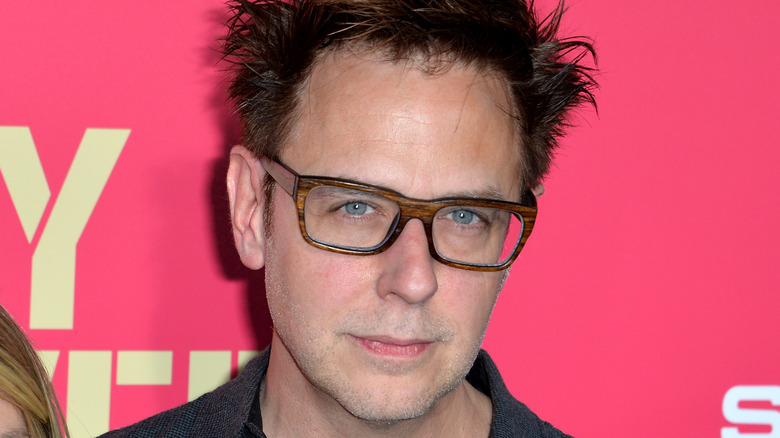 Shutterstock
As we count down the days until "The Suicide Squad" is released on August 6, 2021, the excitement keeps growing to see what James Gunn has in store for the R-rated superhero movie. To note, the film is not a sequel or reboot of the 2016 "Suicide Squad" movie. In fact, "The Suicide Squad" just ignores it completely, even though a handful of actors are reprising their characters from the previous film. Gunn's upcoming feature stars Idris Elba as the mercenary Bloodsport, who is pulled out of prison by Amanda Waller (Viola Davis) to be a part of Task Force X for a dangerous mission, joining Harley Quinn (Margot Robbie), Rick Flag (Joel Kinnaman), John Cena as Peacemaker, and Daniela Melchior as Ratcatcher II, along with a few memorable others. Expect plenty of violence, jokes, and surprises in a movie that promises to not hold back. 
Gunn has quite a history with the superhero genre. While he's known for directing all of the "Guardians of the Galaxy" movies for Marvel, he also presented an indie, off-kilter superhero story with 2010's "Super." The writer and director has always pushed the envelope with his projects, and that's part of the reason people love his "Guardians of the Galaxy" films so much, because it's so different from all of the other Marvel movies that came before it. With "The Suicide Squad," Gunn was given a lot more freedom to do literally whatever he wanted. Along with directing, Gunn also wrote the script, and it's clear from just the trailers that his signature style is all over the film. Now in a recent interview leading up to the release of "The Suicide Squad," Gunn shared his feelings on the current state of the superhero genre, and his words aren't very complimentary. 
Gunn calls most recent superhero movies "boring"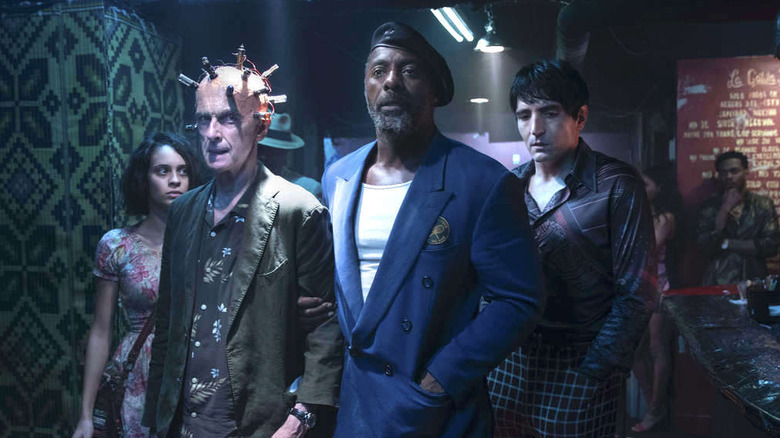 Warner Bros.
Gunn spoke with SFX Magazine, as reported by CBR, and criticized the conventional nature of many recent superhero films, stating that "they're mostly boring to me right now." He went on to clarify that although "there are still people trying to do different things [with them], so it's not a 100% rule," most of the recent releases within the superhero genre stick to the status quo and don't even try to bring anything new to the table. While this is not a new sentiment for Gunn, as he has shared his apathetic feelings about the film genre before, it's a very bold statement to make right before the release of his new superhero movie. 
According to Gunn, "The Suicide Squad" is inspired by his "idea of making a supervillain war caper film" like "The Dirty Dozen" and "Kelly's Heroes." He told Entertainment Weekly that after writing the script, he said to Warner Bros. that he would only make the film if it could be R-rated. At first Warner Bros. hesitated, but once the project was officially greenlit, the studio presented a no holds barred attitude to Gunn's film, even allowing him the right to kill off any character if essential to the story, as he revealed on his Twitter. Clearly, Warner Bros. has faith in Gunn's vision for "The Suicide Squad," also greenlighting a spinoff for HBO Max centered around Cena's character Peacemaker long before the movie's release. 
With only a few weeks left until the August 6, 2021 release date, fans will simply have to watch "The Suicide Squad" and decide for themselves if the film delivers on Gunn's promise of something crazy, very R-rated, and altogether totally unexpected.