Is Escape Room: Tournament Of Champions Available To Watch At Home?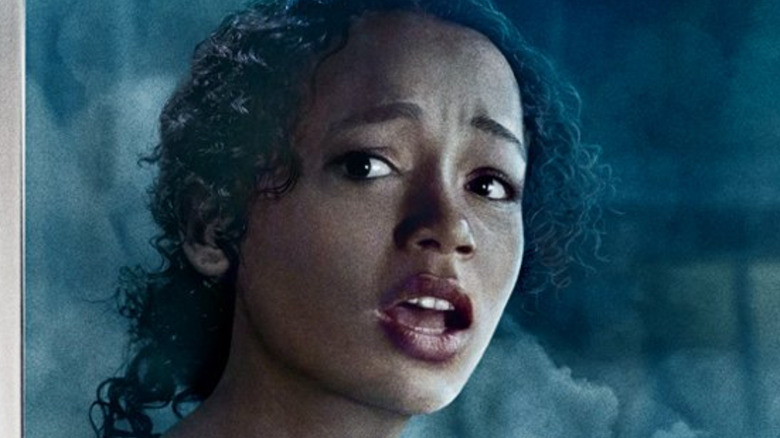 Sony Pictures Releasing
"Escape Room" was an unexpected hit when it hacked and slashed its way into theaters back in 2019. Produced for a modest $9 million, the Sony Pictures Releasing horror-thriller earned an impressive worldwide gross of more than $155 million, according to Box Office Mojo. While part of the film's appeal and success can be chalked up to the way in which it capitalized on the escape room fad, "Escape Room" also catered to moviegoers' hunger for splatter-ific event horror in the vein of the "Saw" franchise. It was clear from the outset that "Escape Room" had sequel goals in mind. With a new movie right around the corner, it's time to relive the nightmare all over again.
"Escape Room: Tournament of Champions" reunites director Adam Robitel with stars Taylor Russell and Logan Miller following the success of the first movie. In the sequel, Zoey Davis (Russell) and Ben Miller (Miller) find themselves locked in another trap-filled den of terrors — only this time, they're joined by other unwilling participants who survived previous escape rooms, making this a "tournament of champions," as revealed in the film's title. 
Starring Isabelle Fuhrman, Thomas Cocquerel, Holland Roden, Carlito Olivero, and Indya Moore, "Escape Room: Tournament of Champions" will debut on July 16. But can you watch it at home if theater-going isn't your thing?
Viewers will have to wait to watch Escape Room 2 at home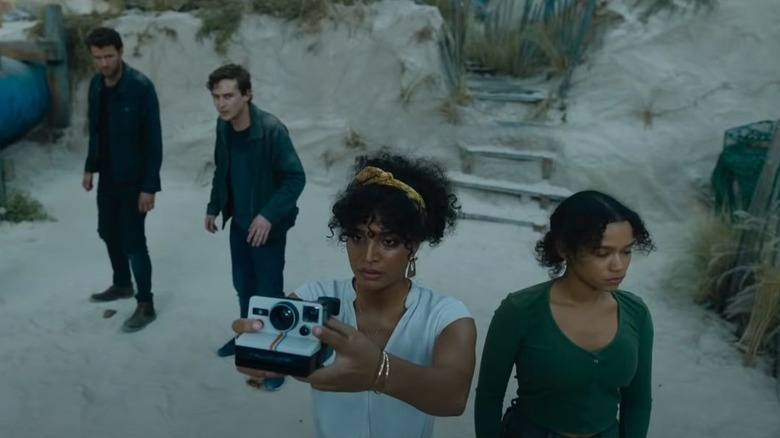 Sony Pictures Releasing
"Escape Room: Tournament of Champions" will be released exclusively in theaters, as noted on the Sony Pictures Releasing website. This means that there isn't an option to watch "Tournament of Champions" at home at the same time it arrives in theaters. Many movie studios, including Warner Bros. and Disney, have implemented this release method in order to get their films to as many viewers as possible, but Sony isn't following suit with the "Escape Room" sequel. This was a conscious decision as well, as the studio and director think the visceral thrills will be more effective in a multiplex (via CinemaBlend). Sony even shifted the film's release date several times to accommodate a theatrical release.
According to director Adam Robitel, "Tournament of Champions" is the type of movie that needs to be seen alongside other people. "The Latin root of the word horror means 'to bristle on the back of the neck.' It's the one genre that has a physical and physiological influence over the audience," Robitel said in an interview with CinemaBlend. "It's manipulating them. People love to be afraid in groups. They love to go on dates, to scream and grab their popcorn."
With that in mind, it's safe to presume that "Escape Room: Tournament of Champions" won't be available to watch at home for at least 90 days, which tends to be the standard amount of time between movies going from theaters to households (via Variety).