Black Widow 2: Will We Get A Sequel To The MCU Blockbuster?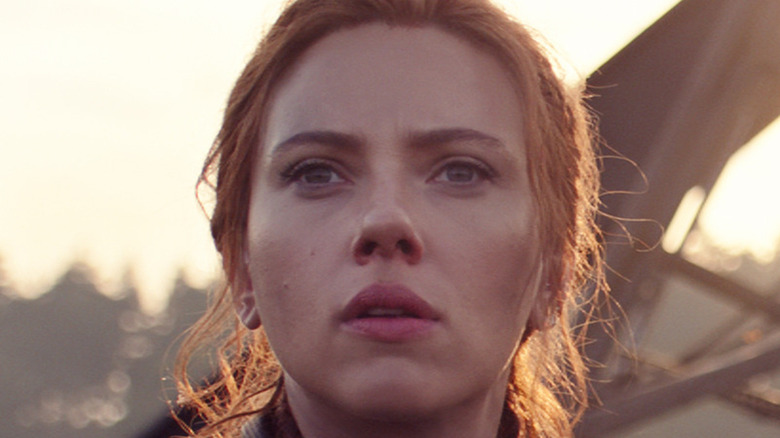 Marvel Studios/Disney
When fans first saw Black Widow (Scarlett Johansson) in the Marvel Cinematic Universe, the year was 2010, and she was posing as Tony Stark's (Robert Downey Jr.) new personal assistant, Natalie Rushman. The facade soon dropped in favor of Natasha Romanoff's true super spy nature, and after over ten years of consistently amazing work as a S.H.I.E.L.D. operative and an Avenger, she's finally starring in her own movie.
The events of "Black Widow" take place between "Captain America: Civil War" and "Avengers: Infinity War," and it both expands on Natasha's backstory and gives her a chance to wipe away some of that famous red in her ledger. It also introduces the viewers to the sleeper cell spy "family" she grew up with: Melina Vostokoff (Rachel Weitz), the Red Guardian (David Harbour), and young Yelena Belova (Florence Pugh). In other words, the film lays plenty of excellent groundwork for future installments, which is more than enough to make you hope that the story continues. But will it? Could there be a sequel to "Black Widow" one day?
Black Widow 2 could happen, but Natasha probably won't return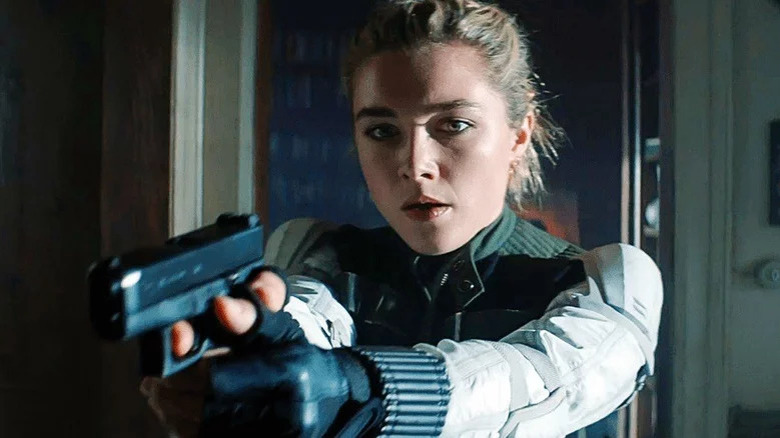 Marvel Studios/Disney
There's no official word about "Black Widow 2" yet, but one thing is reasonably certain: Scarlett Johansson is unlikely to appear in the potential sequel ... or, for that matter, any future MCU project. Natasha dies during the events of "Avengers: Endgame," so barring another "Black Widow" movie set in the past — or maybe an alternate universe — it would require some serious screenwriting shenanigans to bring her back. Johansson has also essentially confirmed that "Black Widow" is the last time she portrays Natasha. 
"I feel really happy with the work that we've done for this decade of time,"  she told Comicbook.com. "And, you know, it's bittersweet to say, 'Goodbye,' but if you love something, you need to set it free!" Even though she didn't actually spell it out, that certainly sounds like a farewell. 
Of course, superheroes are notorious for coming back to life whenever the plot demands, so never say never. However, in the interest of pure speculation, it should be noted that even if Natasha Romanoff has indeed left the building for good, it doesn't necessarily rule out a future sequel to "Black Widow." After all, the movie takes some pains to telegraph Florence Pugh's Yelena as Natasha's successor in the MCU. Despite the differences in their personalities, Natasha and Yelena are basically each other's mirror, and Pugh absolutely nails her role. The "Black Widow" post-credits scene also confirms plenty of MCU action for Natasha's younger "sister" in the future, so while it's probably a good few years away, it wouldn't be out of the realm of possibility to see her star in a "Black Widow" movie of her own one day. 
 "Black Widow" is now playing in theaters and on Disney+ with Premier Access.