Why Rainn Wilson Agreed With Ending The Office After Nine Seasons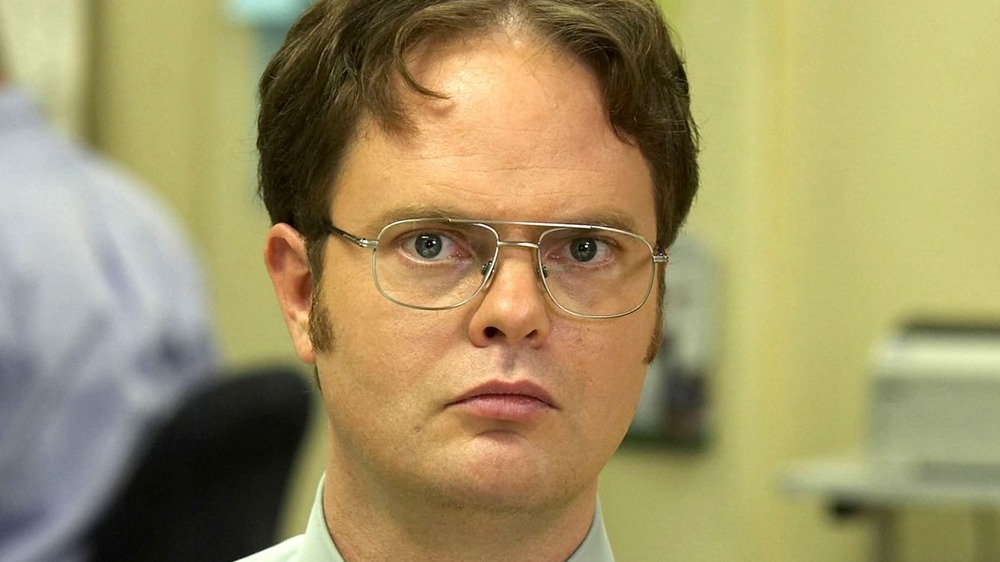 NBC Universal Television Distribution
In 2012, it was revealed by The Hollywood Reporter that The Office would be ending after its ninth season, breaking the hearts of millions of fans everywhere. But even after the series went off the air, it still gained new fans in droves thanks to Netflix (per Variety). THR reported that the series was the most-streamed show across any platform in 2020, which should prove beneficial to its new home, NBC's Peacock.
The decision to end the much-loved show wasn't easy, though, and it wasn't one that was taken lightly. Steve Carrell had already exited his role as Michael Scott two years before the series officially went off the air, and some might argue the show just wasn't the same after his departure. Rainn Wilson (Dwight Schrute), John Krasinski (Jim Halpert), Jenna Fischer (Pam Halpert), and Ed Helms (Andy Bernard) were left to carry the show forward without its original lead. According to Wilson, it was a joint decision by all to make the ninth season of The Office its last.
Rainn Wilson said it was time for The Office to go away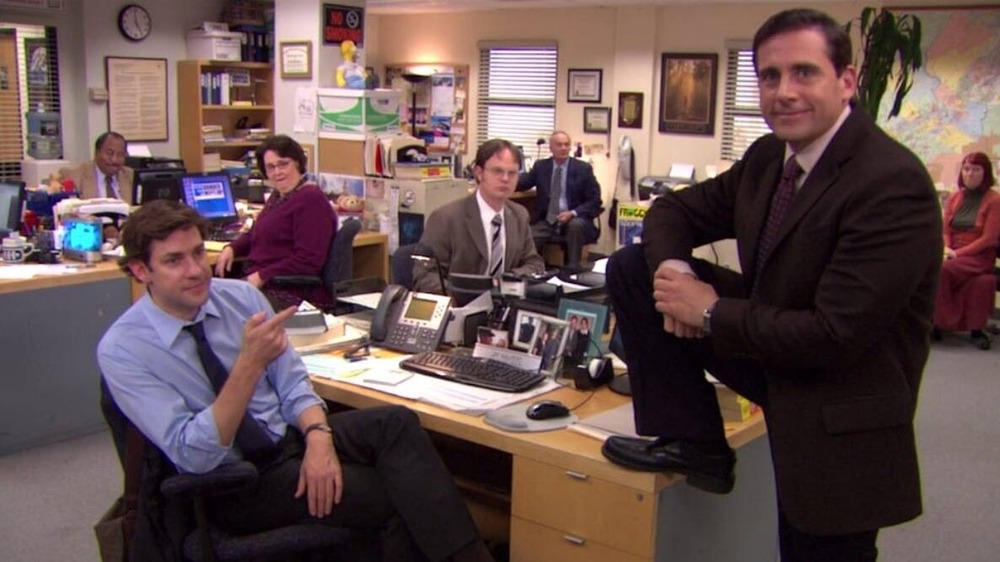 NBC Universal Television Distribution
Rainn Wilson sat down with Jake Tapper of CNN after The Office went off the air in 2013, and revealed that it wasn't just the network or producers who decided the show should end, but the cast as well.
"The Office ending really came from us going to the producers and saying 'You know what, it's time to end this thing. Let's do one final season let's make it great. Let's have a big finale and let's do it right,'" he said. "It's bittersweet. I love the people there so much, at the same time, it was time for it to go away."
Season 9 definitely had a big finale, as Steve Carrell returned to reprise his role as Michael Scott, serving as Dwight Schrute's best man during his wedding to Angela Martin (Angela Kinsey). The series finale brought in 5.4 million viewers, according to Entertainment Weekly, as fans bid farewell to their favorite Dunder Mifflin employees.