The Real Reason It Took 7 Years For Aliens To Get Made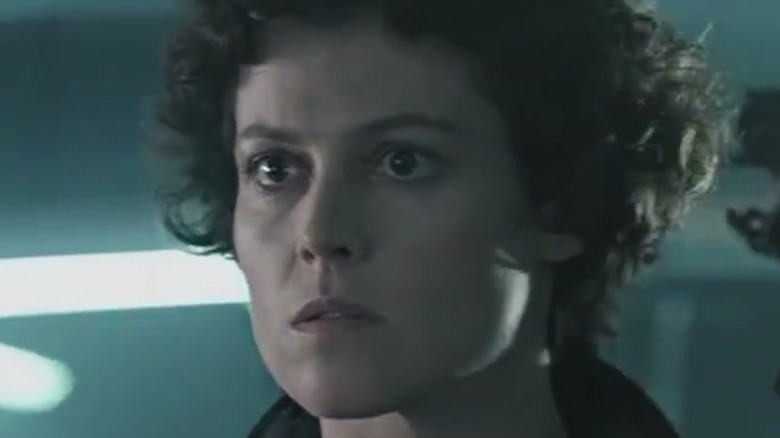 20th Century Studios
It's likely safe to say that any time a movie studio is considering a new project, at least one person in the room is thinking about franchise potential. And while franchise movies aren't everyone's cup of tea, the box office returns are a sure sign that Hollywood will be producing these films for the foreseeable future. The profits from franchise movies have been so intoxicating that studios are green-lighting sequels within weeks of a movie's premiere. Some franchises, like Peter Jackson's "Lord of the Rings" trilogy, were conceived and planned as a franchise long before audiences saw a single scene.
The rush to build a franchise isn't new. "Star Wars: Episode V – The Empire Strikes Back" was released three years after the original "Star Wars," later subtitled "A New Hope." "Halloween II" premiered in 1981, three years after the series' first film. Three years also separates the first two "Indiana Jones" films. 
There is, however, one significant and surprising outlier to the trend of a sequel quickly following the original. Despite a strong box office pull for 1979's "Alien," audiences had to wait seven years before Sigourney Weaver's Ellen Ripley took on more Xenomorphs — and the reason isn't a surprise.
Alien slayed the box office, but Fox disagreed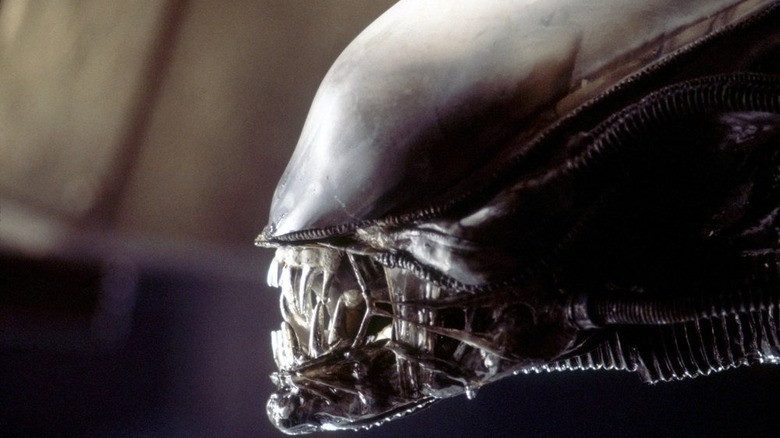 20th Century Studios
Ridley Scott's "Alien" was produced by Brandywine Productions and distributed by 20th Century Fox, which is now owned by Disney. When the film earned both critical praise and an impressive box office, Brandywine was ready to immediately begin work on a sequel (via Bloody Disgusting). According to the Los Angeles Times, the executives at Fox, however, viewed the movie as a box office failure — an odd stance to take given the film's worldwide box office return of $106 million against a budget of $11 million (via Box Office Mojo). 
Per the LA Times, Fox claimed that "Alien" had actually lost money. Skeptical of Fox's accounting practices, Brandywine filed a lawsuit to ensure the appropriate distribution of the film's profits. In 1983, Fox settled the suit, agreeing to finance an "Alien" sequel as a way of paying Brandywine what it was owed for the first film. With the lawsuit won, Brandywine began developing "Alien II," which needed a writer.
James Cameron's script won over Fox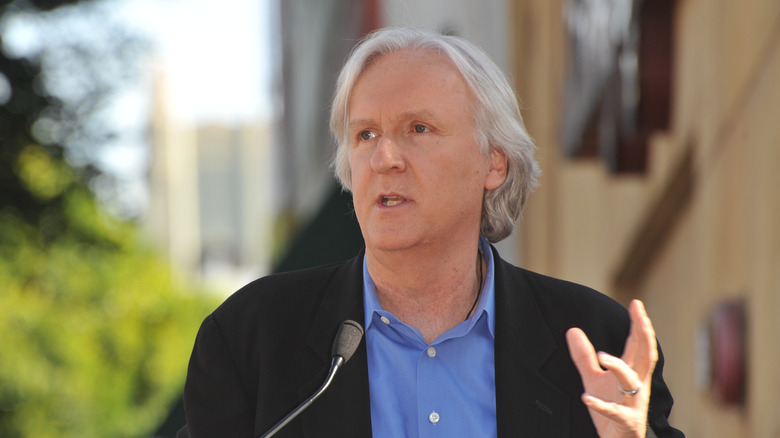 Shutterstock
James Cameron entered the "Alien" saga in 1983, when his script for "The Terminator," which was then in pre-production, caught the eye of Brandywine and Fox execs (via Bloody Disgusting). After submitting an initial treatment, Cameron then wrote a 90-page script for "Alien II," which impressed then-Fox president Larry Gordon so much that he greenlit the sequel and offered Cameron directing duties. 
In early 1985, Cameron finalized the script for the movie, now titled "Aliens," and began filming later that year (via the New York Times). The long-awaited sequel to "Alien" hit theaters in July 1986.
Thankfully, the unsurprising battle over money that delayed "Aliens" seven years didn't impact the film's eventual reception. Critics and audiences rewarded the film with high praise and a substantial box office. Ironically, Cameron, Brandywine producers, and Gale Anne Hurd later filed a lawsuit against Fox regarding the distribution of the film's profits (via Mental Floss). When it comes to Hollywood, it's all about the cash.