Will There Be A Big Trouble In Little China 2?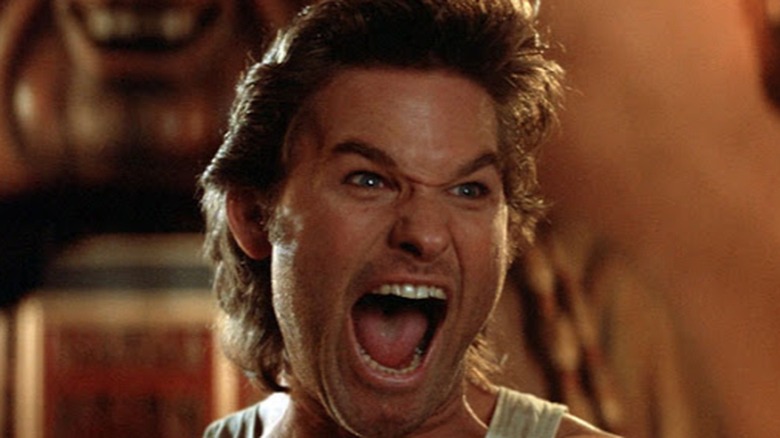 20th Century Studios
Riding high on the success of "Escape from New York," "The Thing," and the soon-to-be-rebooted "Christine," director John Carpenter sought to keep the momentum going as the decade of the 1980s entered its second half. His next creative venture manifested itself in the form of "Big Trouble in Little China," a martial arts action-comedy that hit the silver screen in the summer of 1986. Kurt Russell starred as taxi driver Jack Burton, who wound up on a whirlwind adventure with his friend Wang Chi (Dennis Dun) to rescue his fiancée (Suzee Pai) from an evil sorcerer (James Hong) that resides beneath Chinatown, San Francisco.
Yes, that is quite the loaded description, but it barely encompasses just how bonkers the final movie actually is. However, Carpenter's flair for taking big cinematic leaps didn't pay off this time around, as "Big Trouble" wasted little time getting into financial trouble. Its budget was estimated at anywhere from $19 to $25 million, and it only managed to make back a meager $11.1 million by the time it left the movies. Meanwhile, critical responses were mixed, but as the years have gone on, the film has become a cult classic, hence its modern-day certified fresh Rotten Tomatoes score of 75%.
With a strong fanbase now behind it, could we see a sequel to "Big Trouble in Little China" 35 years after its underwhelming premiere? Here's what we know.
The fate of Big Trouble in Little China 2 is ambiguous, to say the least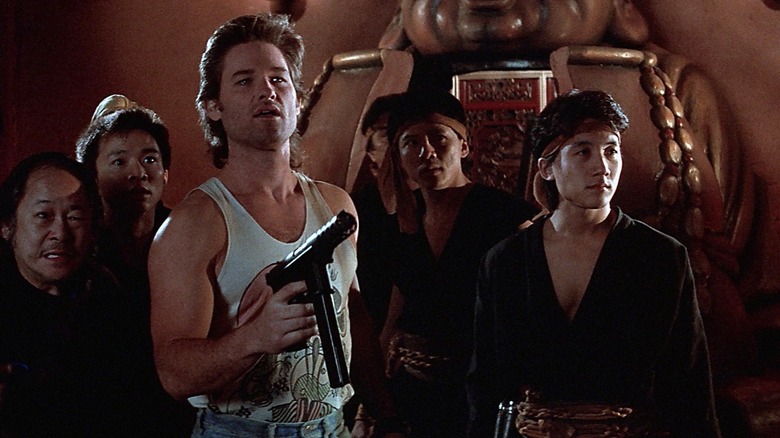 20th Century Studios
As is the case with most cinematic classics, talks concerning a sequel to "Big Trouble in Little China" have arisen, most notably in 2015. It was reported that Dwayne "The Rock" Johnson had his sights set on a remake of the 1986 feature through his studio, Seven Bucks Productions, with Ashley Miller and Zack Stentz hired as screenwriters (via MovieWeb). Naturally, the internet didn't hold back its collective angst over the proposal, with many voicing their disapproval of Johnson becoming the new Jack Burton and replacing Kurt Russell in his iconic role.
Thankfully, fans across the globe breathed a little easier a few years later when the news broke that Johnson's "Big Trouble" movie wasn't a reboot at all. According to Hiram Garcia — Seven Bucks Productions' President — the project was being developed as a proper sequel, and they didn't intend to replace Russell. At any rate, this announcement came in August of 2018, and we've received no further updates nor a release timetable. Therefore, much like the one that was proposed before it, this attempt at "Big Trouble in Little China 2" may never see the light of day.
Could another "Big Trouble in Little China" come to pass? Perhaps, but will it do so within the next few years? Not likely. All we can do is hope that Dwayne Johnson's try will get off the ground soon, or someone else will step up and take a crack at it instead.