What The Crooked Man From The Conjuring 2 Looks Like Out Of Costume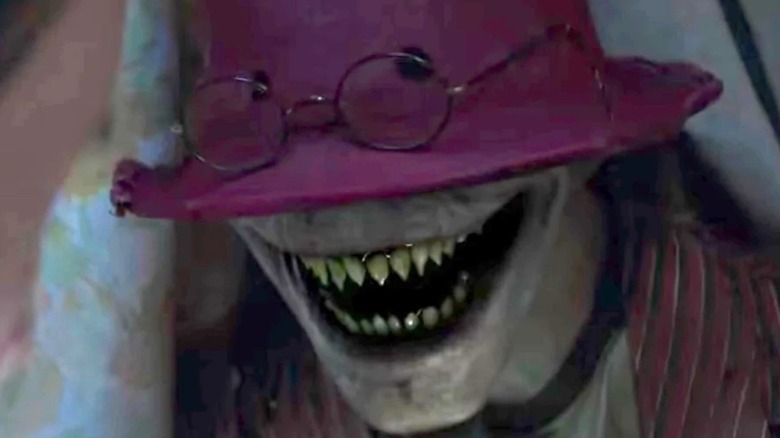 Warner Bros. Pictures
When it hit theaters in June 2016, James Wan's "The Conjuring 2" proved itself not just a worthy follow-up to the director's 2013 original, but also a unholy beast of a horror flick in its own right — fit with all the thrills, chills, and heart-stopping jump scares you'd expect from such fare. Taken from the real-life case files of legendary demonologists Ed and Lorraine Warren (portrayed by Patrick Wilson and Vera Farmiga in the films), "The Conjuring 2" sees the duo jetting off to London, England to help beleaguered single mother Peggy Hodgson (Frances O'Connor) rid her family of a particularly nasty supernatural presence.
That presence turns out to be one of the Warrens' most fearsome foes, a powerful demon who appears in the ghastly guise of a possessed Nun (played by Bonnie Aaron). As if demonic Nuns weren't enough to deal with, the Warrens are tormented on another front via the aptly named Crooked Man, who shows up courtesy of a haunted zeotrope toy. 
In the end, the toy makes its way to the Warrens' infamous haunted artifact room — but when the Crooked Man is running free, he's every bit as terrifying as the Nun, thanks in large part to the work of the actor who dons the grotesque makeup to bring the creature to life. Rest assured, however: The actor who plays the Crooked Man doesn't resemble his terrifying character in the least when he's out of costume.
The Conjuring 2's Crooked Man is dashing in real life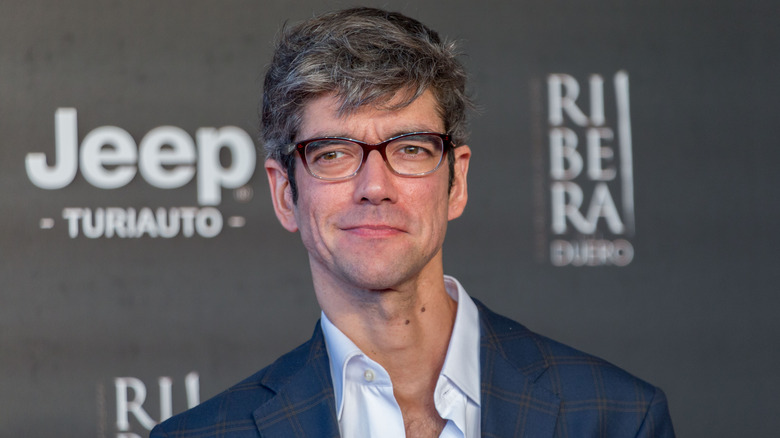 Shutterstock
Javier Botet plays the Crooked Man in "The Conjuring 2," and is a good-looking fellow out of costume. Botet's long limbs and slender frame are the result of him being born with Marfan Syndrome, according to Mental Floss, and make him a great fit to play tall and thin characters (he's 6'6" and weighs about 120 pounds). Marfan Syndrome also makes Botet double-jointed, which helps his movements in costume come across all the creepier. 
It should come as no surprise, then, that the Spanish-born Botet has played many big-screen ghouls throughout his career. Among Botet's career highlights are appearances as the witch in 2020's Netflix hit "His House," the titular creeper in 2018's "Slender Man," and a ghastly wight in the thrilling "Game of Thrones" Season 8 episode "The Long Night." Botet also played three of the ghosts in Guillermo Del Toro's "Crimson Peak," turned up as the vile KeyFace in "Insidious: The Last Key," and appeared as the Big Toe Corpse in André Øvredal's "Scary Stories to Tell in the Dark." Øvredal was clearly impressed with Botet's work too, casting the distinctive actor as the blood-thirsty Count Dracula in his upcoming "The Last Voyage of the Demeter."