Here's Where You Can Watch Every Maze Runner Movie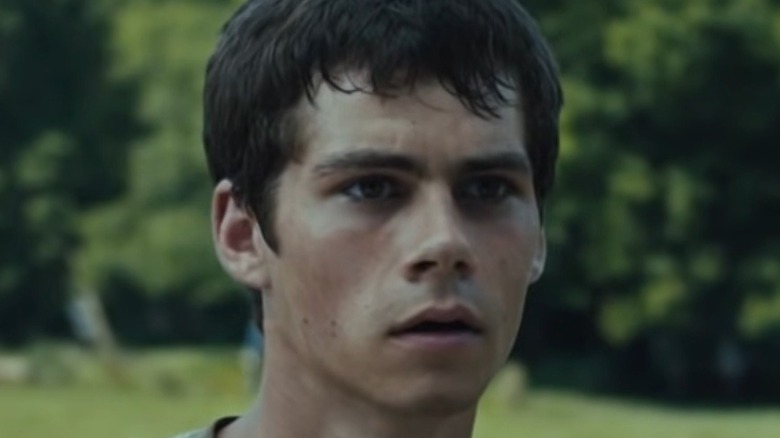 20th Century Fox
While the days of the box offices being dominated by young adult dystopian book series turned film franchises — kicked off by "The Hunger Games" — seem to be coming to an end, they still hold some charm in their whole "youths rising up to fight oppressive powers with sci-fi flavor" narratives. So if you're looking to dig into the genre, the "Maze Runner" trilogy, based on the novels by James Dashner, showcases an excellent cast with its action and adventure.
In the starring roles are two young actors more known for their TV parts than film roles (though that's quickly changing): the charming Dylan O'Brien of "Teen Wolf" and the wry Kaya Scodelario of "Skins."
To kick off the teen dystopian adventure, Thomas (O'Brien) arrives, with no memories, in a grassy glade enclosed by a giant stone maze to find a small society of other teenage boys. They're trying to escape via the highly dangerous maze surrounding them, but things are shaken up when Teresa (Scodelario), the first girl, arrives. Amongst revelations about the point of the maze, the teens — spoiler alert — escape, only to encounter new obstacles in "Maze Runner: The Scorch Trials" and "Maze Runner: The Death Cure."
The "Maze Runner" trilogy is available for rent or purchase online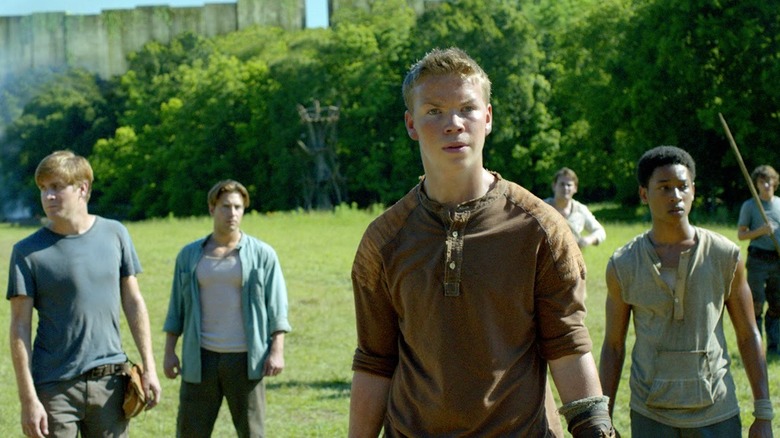 20th Century Fox
Like many other entries in this genre of YA dystopia, "Maze Runner" is a movie trilogy. All three films are completed, having passed through theaters already, and are now available to watch online. No subscription streaming site has all three, but they can be rented through various sites, including Amazon, YouTube, and Apple, for $3.99 each. If this is going to be a repeat watch, however, they can be bought on Amazon for $4.99 each.
The strongest of the bunch, according to critics, is the first in the series, 2014's "The Maze Runner." Alongside Dylan O'Brien and Kaya Scodelario, it stars Thomas Brodie-Sangster, who's known as the little boy in "Love Actually," Jojen Reed in "Game of Thrones," and the chess cowboy in "The Queen's Gambit." The second in the series, "The Scorch Trials," is also available on Hulu, but only with the addition of the Live TV add-on. Despite its weaknesses, "The Scorch Trials" adds Giancarlo Esposito to the cast; he's arguably best known for his excellent villainous runs in both "Breaking Bad" and "The Mandalorian." The third film, "The Death Cure," finishes off the story that's so-far evolved to encompass a deadly, zombie-fying virus.
Once finished with those three movies, fans can get more of the story by reading the two prequel novels.