Here's Where You Can Watch Every Season Of Happy Endings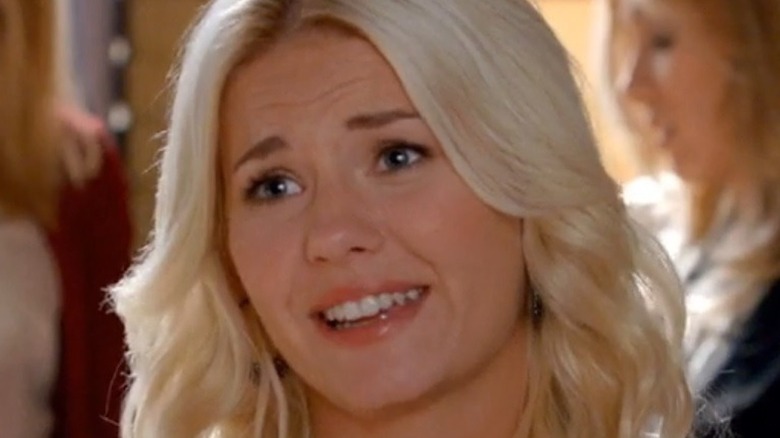 ABC
A sitcom set in a big city that follows the lives of six friends in their 20s and 30s, two of whom are siblings, as they navigate life, love, and work — sounds familiar, right? While it'd be easy to write off ABC's "Happy Endings" as a "Friends" knock-off, the short-lived series was, in many ways, an improvement on NBC's classic hit. Unlike those in "Friends," the main characters of "Happy Endings" are significantly more diverse, with LGBTQ+ and BIPOC characters making up the ensemble cast. The jokes on "Happy Endings" are incredibly funny and biting — and, more importantly, didn't stoop to the frequent homophobic and fat-shaming punchlines of "Friends."
Unfortunately, "Happy Endings" was canceled after only three seasons (via Deadline). In times past, such a short run would have relegated "Happy Endings" to a historical footnote in television history. However, thanks to its availability on myriad streaming platforms, "Happy Endings" continues to grow its audience, eight years after its series finale aired.
Happy Endings is everywhere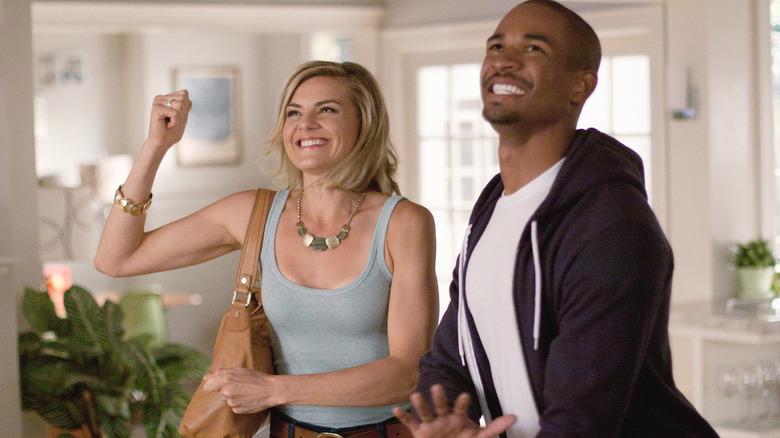 ABC
"Happy Endings" first hit the air in 2011 as a mid-season replacement. In its premiere episode, it introduces a cast of characters that are equal parts relatable and bizarre. The show's original focus is on Alex (Elisha Cuthbert) and Dave (Zachary Knighton), who in the pilot are moments away from their wedding vows when Alex makes a run for the exit, leaving Dave jilted. The sudden collapse of their relationship sends shockwaves through their circle of friends, whose storylines become more prominent throughout the first season. Eliza Coupe plays Alex's perfectionist sister Jane, who is married to Damon Wayans Jr.'s Brad, a businessman eager to please his wife. Penny (Casey Wilson), a looking-for-love party girl, and Max (Adam Pally) a slob and slacker, complete the sextet — and often steal the spotlight.
Those interested in catching this quirky comedy can find it on Netflix, Hulu, and HBO Max as part of each platform's subscription. Additionally, all three seasons are available for purchase on iTunes, YouTube, and Prime Video. 
Perhaps with enough streaming support, "Happy Endings" will get the revival that has been teased and hoped for since it ended in 2013.