The Legally Blonde Ending We Never Got To See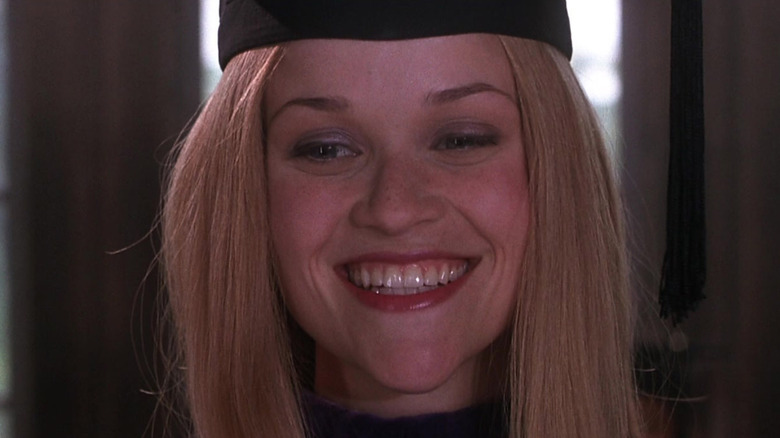 MGM
"Legally Blonde" has only grown in reputation over the almost 20 years it's been around. What was first dismissed as a frothy pink comedy with only surface pleasures is now seen as a feminist call-out of internalized misogyny and the way society pits women against each other.
"Legally Blonde" is a celebration of female friendships and women's ways of relating to each other. Elle Woods (Reese Witherspoon) vibes uniquely with many women in her orbit. She helps her manicurist Paulette (Jennifer Coolidge) find empowerment and new love. She respects the privacy of her client Brooke Windham-Taylor (Ali Larter), and she even befriends her ex-boyfriend's new partner.
The enemies-to-friends relationship of Elle and Vivian Kensington (Selma Blair) is a beautiful subplot to the film. Each meets the other with animosity and ungenerous stereotypes, as they are romantic rivals for walking Ken doll Warner (Matthew Davis). But the two bond while working on the Brooke Taylor-Windham case. The end of the movie states that the two are now very close friends. But they were almost so much more.
Elle and Vivian were heavily hinted to be a couple in the original ending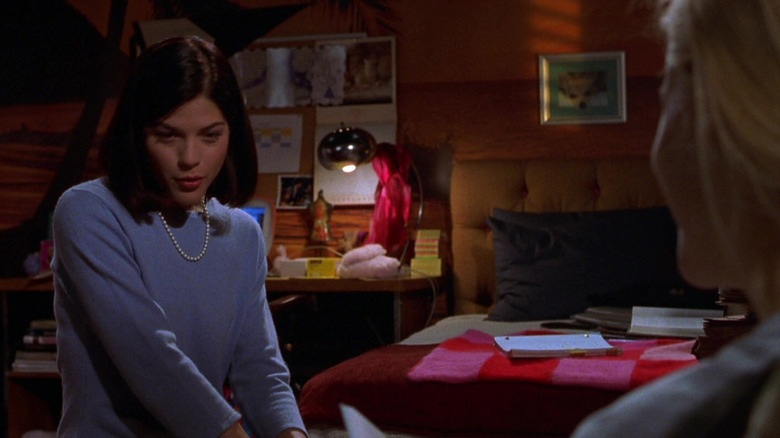 MGM
In a New York Times oral history of "Legally Blonde," actress Jessica Cauffiel (who plays Delta Nu sister Margot in the film) let it slip that the movie originally had a much queerer ending. "The first ending was Elle and Vivian in Hawaii in beach chairs, drinking margaritas and holding hands," she said. "The insinuation was either they were best friends or they had gotten together romantically." Another ending of the film had Vivian going blonde, with the two now co-fronting the "Blonde Legal Defense Club" at Harvard.
The ending we see in the film was created on the fly after a test screening. Karen McCullah said in the oral history that she and co-writer Kirsten Smith decided to do a graduation scene "so we can do captions," a classic ending of such college films as "Animal House." The graduation scene was done in reshoots, which meant lots of wigs. Witherspoon had her hair from "The Importance of Being Earnest" under her Elle Woods blonde, and Luke Wilson had already shaved his head for "The Royal Tenenbaums."
A few days after this article's publication, McCullah refuted claims that Legally Blonde originally had a queer ending on Twitter, responding to a user who tweeted about the ending. In a subsequent tweet, McCullah revealed that Cauffiel, quoted in the New York Times piece, had misspoken.