Margot Robbie's Live-Action Barbie Movie Locks In The Perfect Director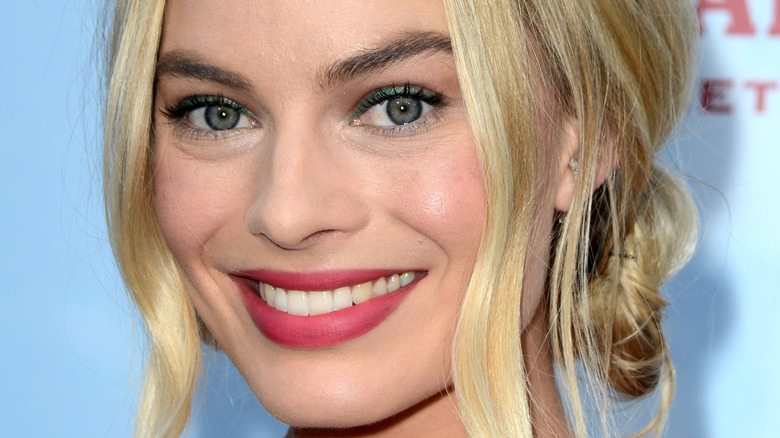 Shutterstock
It's a team-up of the century: the magnetic, mischievous actor-producer Margot Robbie and the ambitious, earnest actor-writer-director Greta Gerwig. The Oscar-nominated duo are coming together to work on the upcoming live-action Barbie movie that will give the plastic doll a new playhouse.
Since 2019, the pair have been attached to the film: Gerwig has been writing it with her partner Noah Baumbach, and Robbie is attached to as Barbie and will produce the film with her production company LuckyChap Entertainment, which focuses on making female-created and female-centered stories. Now, Robbie has confirmed to Vogue UK that Gerwig will also direct the film.
The live-action Barbie movie will be Gerwig's fourth foray into writing and directing a film, for which she's gained fame and acclaim via her coming-of-age movies "Lady Bird" and "Little Women." Meanwhile, Robbie has enamored audiences with her take on the chaotic DC Comics villain Harley Quinn, who will next be seen in James Gunn's "The Suicide Squad," and her performances in "I, Tonya" and "The Wolf of Wall Street."
The live-action Barbie movie will surprise audiences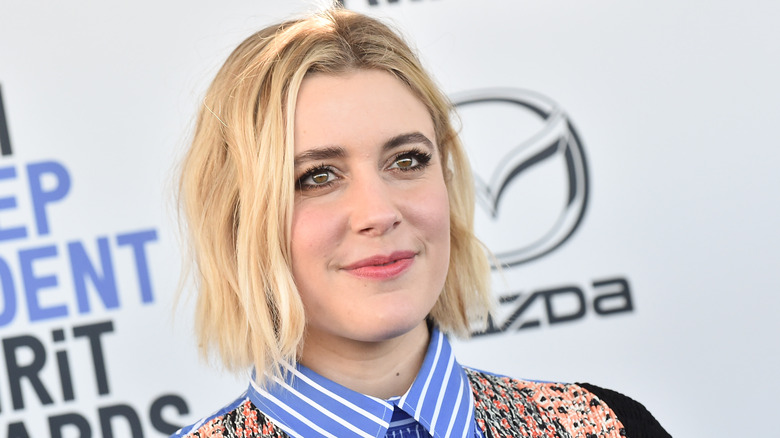 Pool/Getty Images
In her interview with Vogue UK, Margot Robbie opened up about her excitement about the Barbie movie, and how having Greta Gerwig attached as the co-writer and now director offers a chance to subvert everyone's expectations — something she's thrilled about. "[Barbie] comes with a lot of baggage! And a lot of nostalgic connections. But with that come a lot of exciting ways to attack it. People generally hear 'Barbie' and think, 'I know what that movie is going to be,' and then they hear that Greta Gerwig is writing and directing it, and they're like, 'Oh, well, maybe I don't,'" she said.
Few details about the film have been released, though we know that it will begin production in 2022 and is aiming for a 2023 release (via Variety). Robbie told the Hollywood Reporter in December 2020 that above all, the goal is for "Barbie" to be "the thing you didn't know you wanted." LuckyChap is swerving away from the audience's expectations. "Now, can we truly honor the IP and the fan base and also surprise people?" Robbie shared with THR. "Because if we can do all that and provoke a thoughtful conversation, then we're really firing on all cylinders." LuckyChap co-founder Josey Mcnamara agreed, saying that "Barbie" is "our Everest."
With Greta Gerwig as its director (and co-writer) and Robbie as its star (and producer), "Barbie" promises to be an interesting take on the toy with a decades-long history. So, come on, Barbie — let's go party!