The Character Everyone Forgets Milana Vayntrub Played On Lizzie McGuire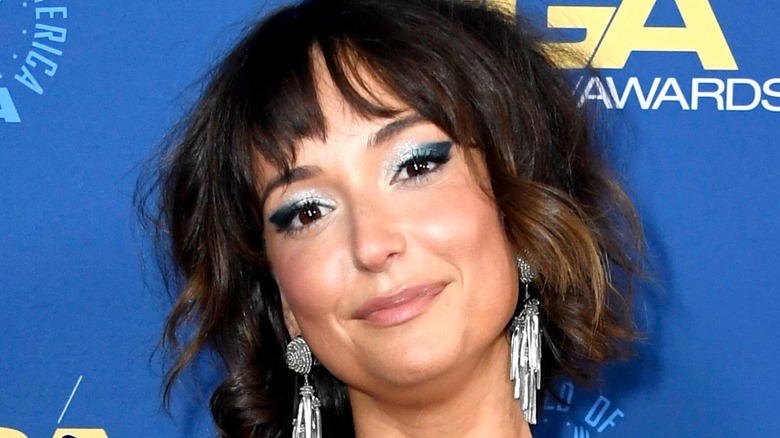 Jon Kopaloff/FilmMagic
Milana Vayntrub has an instantly recognizable face to anyone who watches basic cable. She frequently pops up on people's screens as Lily in a series of AT&T commercials. In between ad copy for whatever promotion the company happens to sell at that point, she manages to get off a few zingers, as well. However, her time as an AT&T spokesperson is far from her first time in front of the camera (though she has had to take steps to be cautious in front of that camera given some sexual harrassment she's had to deal with).
Since she was a child, she's been acting, landing her first role in a three-episode arc on "ER." She continued making appearances from "Key & Peele" to "Silicon Valley." In case you want to watch her stretch her comedic chops even further, she's appeared in a series of sketches from College Humor, like this classic video from Jake and Amir. 
Believe it or not, Vayntrub may have very well played a crucial part in your childhood. One of her earliest roles was on the Disney Channel classic "Lizzie McGuire." In case you don't believe us, you can double-check on Disney+ to see the actress as a child.
Milana Vayntrub shows up three times on Lizzie McGuire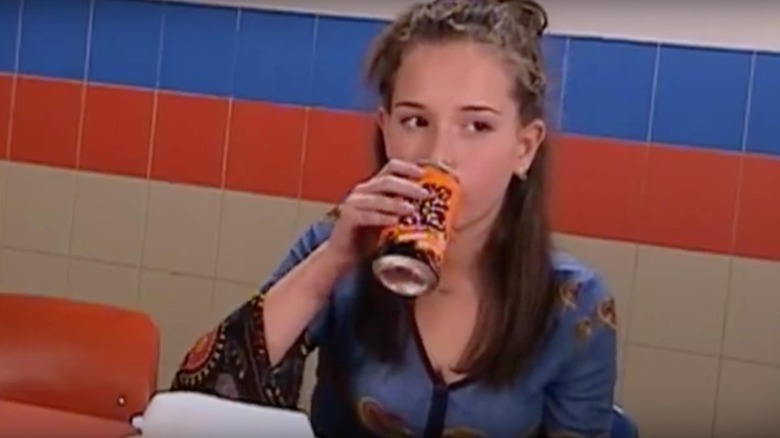 Disney Channel
Milana Vayntrub made a handful of appearances throughout the first and second seasons of "Lizzie McGuire." The first occurred in Season 1's "Here Comes Aaron Carter." You may not have noticed her the first time you watched it due to the sheer star power of an early-2000s Aaron Carter, but she plays one of the dancers dressed in an elf costume. She doesn't have any lines, but she must've made a good impression on someone seeing how she had a non-dancing role for "Gordo's Video" later that season. She actually has a line this time around ... sort of.
That episode involves Gordo (Adam Lamberg) becoming the Big Brother of junior high by installing video cameras everywhere. As a result, he captures some of the students' personal and embarrassing moments, one of whom is a popular girl who burps loudly after drinking a soda. Watching the episode today, it's clear as day it's a young Milana Vayntrub belching her heart out. It makes for good foreshadowing that she's willing to go the extra mile for a laugh, like when she played the world's most intense game of Pattycake for a Comedy Central sketch. 
Last but not least, Vayntrub shows up one more time in Season 2's "You're a Good Man, Lizzie McGuire." She plays one of the girls in Kate's (Ashlie Brillault) posse. She's seen sitting next to the mean girl during the school assembly scenes. We wonder if that "Lizzie McGuire" reboot ever got off the ground if Vayntrub would've made a cameo at some point. One can only dream.