The Horror Comedy On Hulu That Scored 100% On Rotten Tomatoes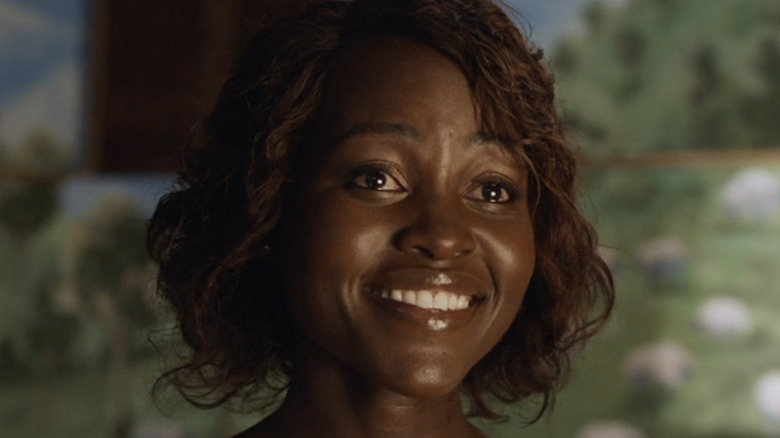 Hulu
Horror comedies have the potential to appeal to two audiences: those who enjoy jump-scares, and those who appreciate dark humor. By mixing conventional horror tropes with some well-placed laughs, viewers don't have to worry about being completely freaked out for spans of two-hour films. Plus, some of the best, most underrated horror movies belong to this sub-genre of horror — including Tom Hanks' forgotten horror comedy feature.
It's perhaps an even greater feat for a horror comedy to achieve positive critical reviews. While such movies are enjoyable in their own right, many are either super-raunchy or downright goofy and don't tend to get rave reviews. There are sometimes exceptions to that rule, of course, such as the 2019 horror comedy that boasts an impressive 100% audience score on Rotten Tomatoes. If you're looking for an entertaining film that manages to impress with fresh takes on the popular genre, look no further than "Little Monsters" on Hulu.
Little Monsters has a stellar cast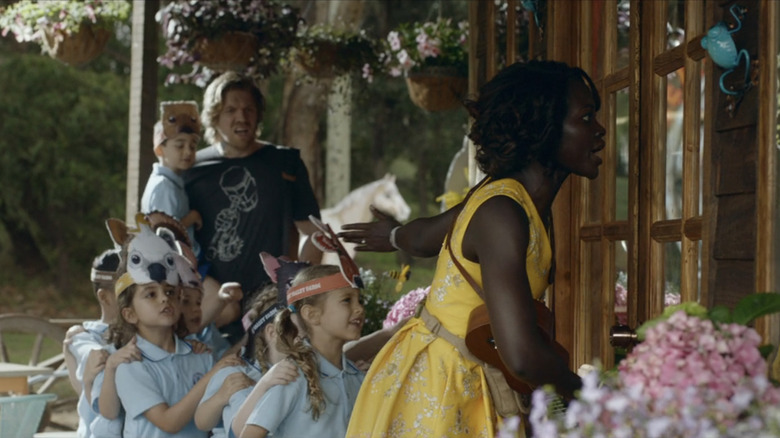 Hulu
While "Little Monsters" may seem like just another zombie movie, it's much more than that. It tells the story of Dave Anderson (Alexander England), a washed-up musician with a personal life that's also on a downward spiral. He ends up living at his sister's house and when he drops his nephew off at school, he becomes smitten with the teacher Miss Audrey Caroline (Lupita Nyong'o). There's an upcoming school trip in which Dave agrees to chaperone — to get closer to Miss Caroline — and they arrive to see a popular children's TV host named Teddy McGiggle (Josh Gad) is filming his show there. The film suddenly shifts gears as the adults realize there's a zombie outbreak nearby, and they have to work together to keep the kids, and themselves, safe.
Though not all reviews wax poetic about "Little Monsters," almost everyone seems to agree that Nyong'o's role as Miss Caroline was a highlight of the film. The Rotten Tomatoes Critics Consensus reads, "Led by typically outstanding work from Lupita Nyong'o, Little Monsters is a horror/rom-com hybrid that proves the zombie genre still has fresh brains to savor." Anton Bitel of Little White Lies also wrote, "Played with great charm by Nyong'o, Miss Caroline makes for a kickass heroine, and really ought to be the film's central protagonist."
"Little Monsters" is available to stream on Hulu.