Henry Cavill Teases His Role In Matthew Vaughn's Upcoming Spy Thriller Argylle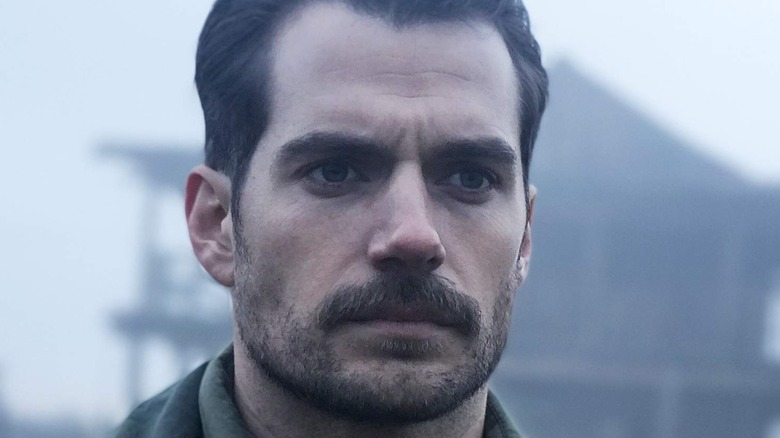 Paramount Pictures
It's been a minute since we've seen Henry Cavill in a spy thriller, but it's hard to forget the moment from the "Mission: Impossible – Fallout" trailer where Cavill's character August Walker cocked his jacked arms like they were literal guns. If you were hoping to see Cavill get his spy on once more, you're in luck: Cavill is set to star in an absolutely star-studded upcoming spy thriller called "Argylle".
On July 8, Cavill posted to Instagram the first image from "Argylle," which features a blue and gold argyle backdrop and a man in the foreground (presumably Cavill's character) with his back turned, holding a pistol. Pop star Dua Lipa posted to her Instagram page a similar photo, save for one difference: Her back drop is pink and purple.
"Argylle" is being directed by Matthew Vaughn under his production company Marv Films. Vaughn already has a history with spy thrillers, having directed three films in the "Kingsman" canon. This latest film isn't set in the "Kingsman" universe, though; it's based on author Ellie Conway's spy novel "Argylle," which centers on the latest adventures of "the world's greatest spy." Judging by all the people involved, it seems like this particular spy story is going to be big.
Henry Cavill isn't the only huge name involved with Argylle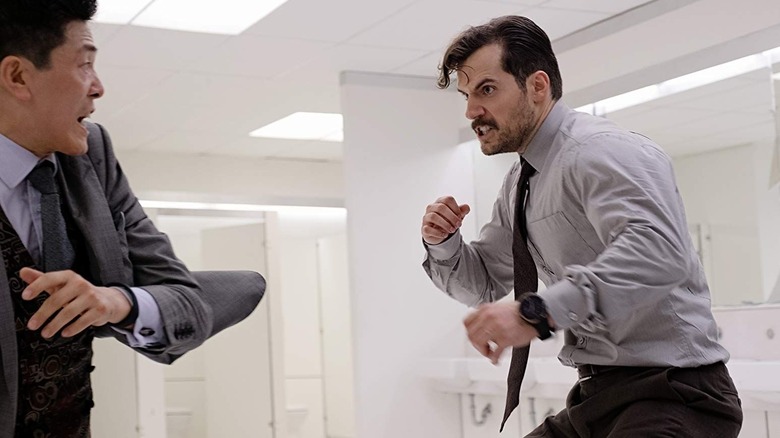 Paramount Pictures
In addition to Henry Cavill and Dua Lipa, Matthew Vaughn's "Argylle" will feature performances from Sam Rockwell, Bryce Dallas Howard, Bryan Cranston, Catherine O'Hara, John Cena, and Samuel L Jackson. What makes Lipa's involvement in the prospect especially noteworthy is twofold: One, this marks her theatrical debut as an actor, and, two, she's also contributing music to the film in the form of both the score and the title track.
Per Deadline, "Argylle," which is written by "Wonder Woman" scribe Jason Fuchs, is set to begin principal photography in Europe in August. The current plan is for "Argylle" to be the first of at least three films in an ongoing spy franchise.
And if there were any doubt, yes — "Argylle" is wearing its "James Bond" influence on its sleeve while also seeking to expand on it. "When I read this early draft manuscript, I felt it was the most incredible and original spy franchise since Ian Fleming's books of the '50s," said Mathew Vaughn in a public statement (via Deadline). This is going to reinvent the spy genre."
"Argylle" is presently set for a theatrical release in 2022. An exact release date has yet to be announced.