The Ending Of Mission: Impossible - Fallout Explained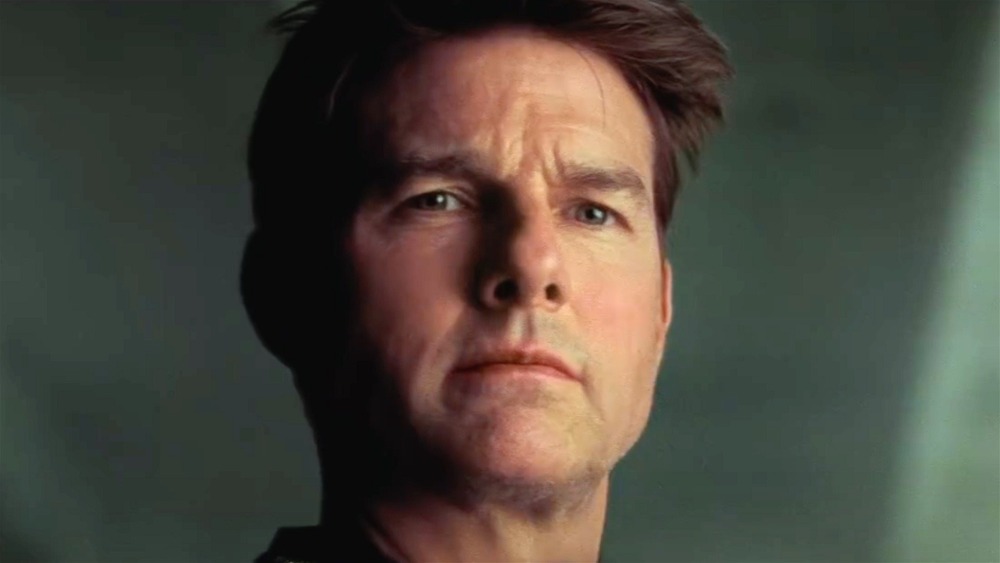 Paramount Pictures
Mission: Impossible – Fallout is regarded as one of the best films in the franchise, as shown by its stellar Rotten Tomatoes score. The Tom Cruise-led flick made its mark in 2018, standing out in a year filled with other blockbusters which included Avengers: Infinity War, Black Panther, and Deadpool 2. 
Fallout saw the return of Ethan Hunt (Cruise) three years after his last appearance in Mission: Impossible – Rogue Nation. Solomon Lane (Sean Harris ) was back as the big bad, despite his capture by Ethan and the gang in the finale of Rogue Nation. Lane was aided by John Lark (Henry Cavill) and a group known as the Apostles in an effort to essentially kill off a third of the world's population to restore balance — a common theme among villains in 2018. Back aiding Ethan in his quest to save the world yet again was Benji Dunn (Simon Pegg) and Luther Stickell (Ving Rhames), and eventually, Ilsa Faust (Rebecca Ferguson) who initially opposes Ethan at the beginning of the film, as the pair have different prerogatives.
In the finale, we find out that Lane has brought in Ethan's ex-wife Julia (Michelle Monaghan) in an effort to distract him from dismantling the bombs and to hopefully show him that he really can't save her after all this time. Ethan and the team end up shutting down the two bombs and capturing Lane, saving the world for the sixth time. 
Fallout wasn't just another Mission: Impossible movie, however. The film did things for the franchise that no other in the series before it had, and where we find our characters at the end of it ultimately decides where it all goes from here.
The closing of one Mission: Impossible chapter and the beginning of another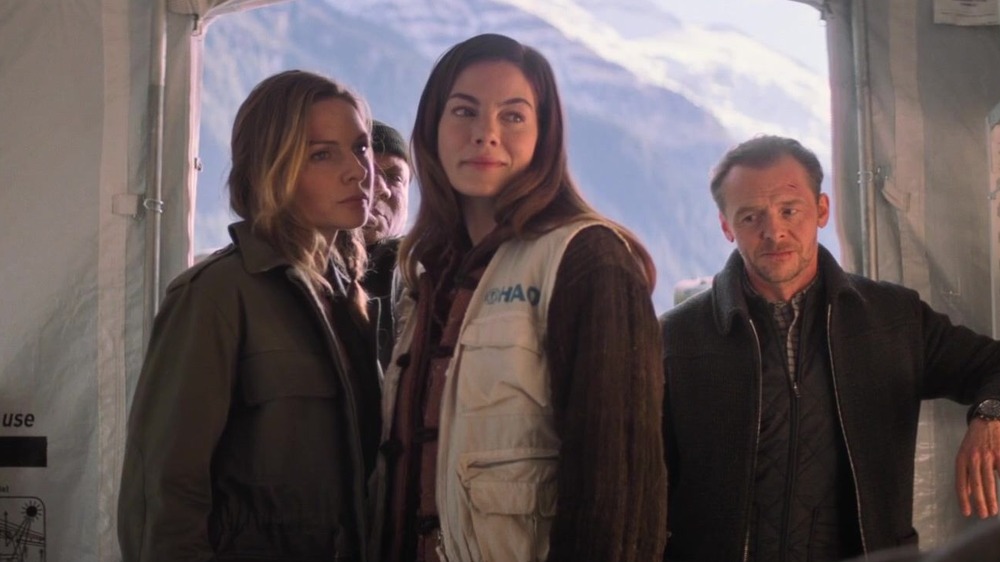 Paramount Pictures
We met Julia in Mission: Impossible 3 when she was introduced as Ethan's fiancée. We quickly saw just how dangerous it is for Ethan to be close to anyone, as they will be used against him at every opportunity. When the franchise was rebooted with 2011's Mission: Impossible: Ghost Protocol, we were led to believe Julia had been killed, only to find out it was a cover set up by Ethan to ensure she could live a full life without being in danger. It seemed like her small cameo in the finale was the end of her storyline, but she was brought back for official closure in Fallout.
Ilsa and Ethan clearly had a thing for one another in Rogue Nation, which progressed into Fallout, but the only way the two characters could have a true future was if his chapter with Julia was closed. It was important to have the fans see that both Julia and Ethan were accepting of their story with one another being over, and were on to the next great loves of their lives.
Someone of Ilsa's caliber is really the only type of person Ethan can be with at this point. The stakes are always going to be equally as high for the both of them, and one really can't be used as leverage over the other. Ilsa is just as instrumental to saving the world these days as Ethan, and now that he's free from having to worry about the woman in his life, business can go on as usual.
A Mission: Impossible universe rounds out and expands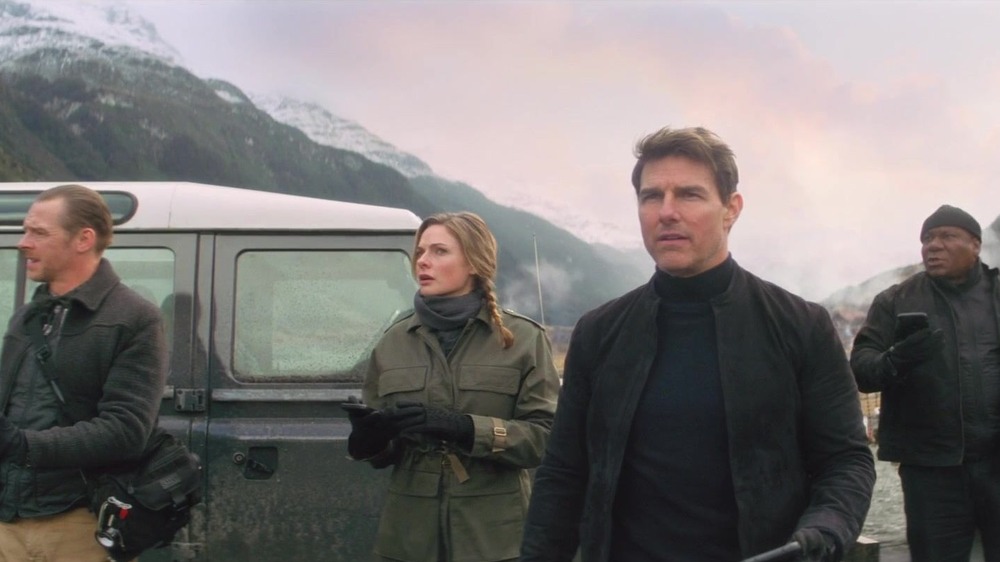 Paramount Pictures
A major takeaway from Fallout is how it sets up what's to come in future projects. The franchise is no longer just a series of related films with recurring characters — it's a universe. We have a new team that is solidified, in Ethan, Ilsa, Benji, and Luther. The foursome is an unstoppable force that understands and works with one another well, without interruptions from random agents here and there. It doesn't appear there will be an ever-changing team for Ethan, which we've seen since the original film came out in 1996. This is our group, a group we can trust.
Another way this universe expanded was through the revelation of the White Widow, a.k.a. Alanna Mitsopolis, being the daughter of Max (Vanessa Redgrave) from the first Mission: Impossible film. It was a wonderful homage to the original flick and bringing in new characters with connections to former players is the perfect way to shape this universe further. It's crucial when creating a franchise on this scale to have all the movies connect with one another, and White Widow's creative history could open the door for more instances just like it.
The World Needs the IMF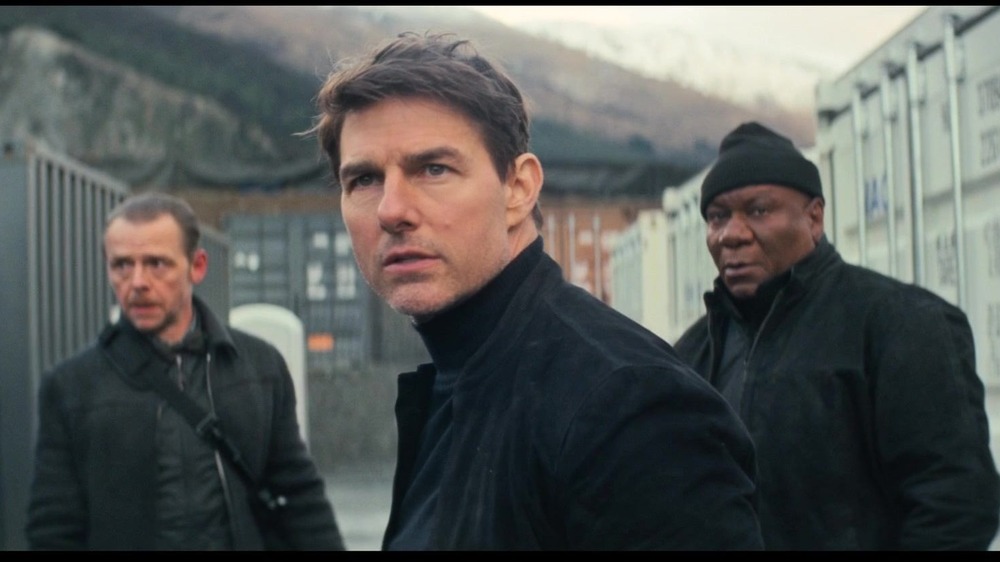 Paramount Pictures
The necessity for the IMF (Impossible Missions Force) has been debated by those in positions of power across several Mission: Impossible films. Ethan and his allies have been disavowed over and over again, without much trust ever really put into his team or the organization as a whole. Fallout changes all of that.
CIA Director Erika Sloane (Angela Bassett) didn't have a high regard for the organization at the beginning of Fallout, saying "The IMF is Halloween. A bunch of grown men running around in masks playing trick-or-treat." She eventually changes her tune after Ethan and the gang recover the stolen plutonium and deliver Lane for punishment. She delivers a speech at the end of the film, which foreshadows the respect the IMF will receive in films moving forward.
"I understand now why Hunley believed in you. The world needs the IMF. We need people like you, who care about the one life, as much as they care about the millions. That way, I never have to," she says. The IMF will now have all the help they need from the governments of the world moving forward, expanding this universe all the more.