A New Update On Rising Of The Shield Hero Season 2 Has Fans Fuming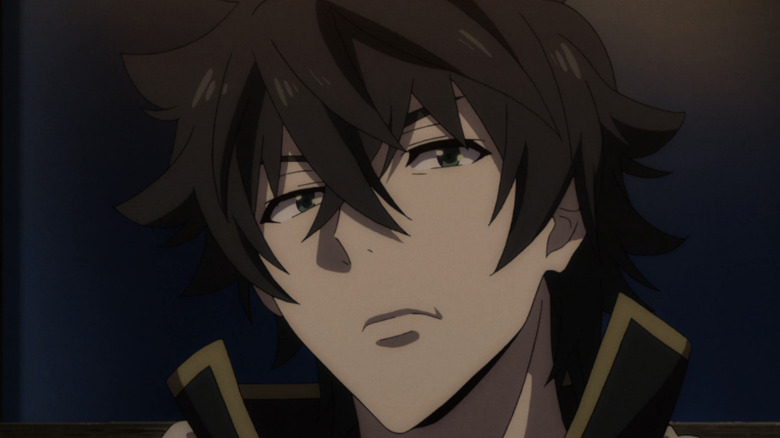 Crunchyroll
The controversial yet popular dark fantasy anime series "The Rising of the Shield Hero" has garnered a loyal fan base who've been waiting for Season 2 to premiere since the first season wrapped in 2019. The isekai anime series follows a college student named Naofumi Iwatani who gets transported to a magical fantasy world, and he is soon bestowed with the Legendary Shield and dubbed the Shield Hero. Unfortunately for him, he gets falsely accused of sexual assault by one of his crew members and has to both fix his reputation and defeat evil monsters.
Not only does "The Rising of the Shield Hero" make light of sexual assault, but it's been criticized for its apparent approval of slavery because its protagonist purchases and enslaves a young girl. CBR went so far as to dub the show "an incel fantasy" as many viewers seem to empathize with the problematic Naofumi. Despite all its flaws, "The Rising of the Shield Hero" is one of the most popular series on sites like Crunchyroll, and is soon scheduled to release its second season — though fans recently got a production update that's leaving them incensed.
Fans will have to wait even longer for Season 2
According to Crunchyroll, the second season of "The Rising of the Shield Hero" was originally going to premiere in October of 2021, but now, fans have to wait several more months. While specific details weren't given apart from "various reasons," Season 2 is now scheduled to drop in April 2022 — six months after the original date.
The first season ended over two years ago, so fans are understandably frustrated at the further delay. A Twitter user named @Nightdragonx1 wrote, "Pain. I understand, but still pain." Another user named @lgVraxx tweeted, "Come on. This was announced [basically] a year ago. So how tf is it being postponed [basically] about 7 months. I don't understand." Some fans are choosing to see the bright side, like @AmishWarlords who wrote, "Good. Let them take their time. With fall stacked enough as it is, I'd hate for Shield Hero to wind up rushed and boring," and @CEOofCastoria who added, "sad, i was waiting to watch it in this year. well, i guess more time will make it even better and of course keep everyone safe from covid."
Keep an eye out for an official premiere date for Season 2 of "The Rising of the Shield Hero."