David Harbour Gets Candid About Possible Stranger Things Season 5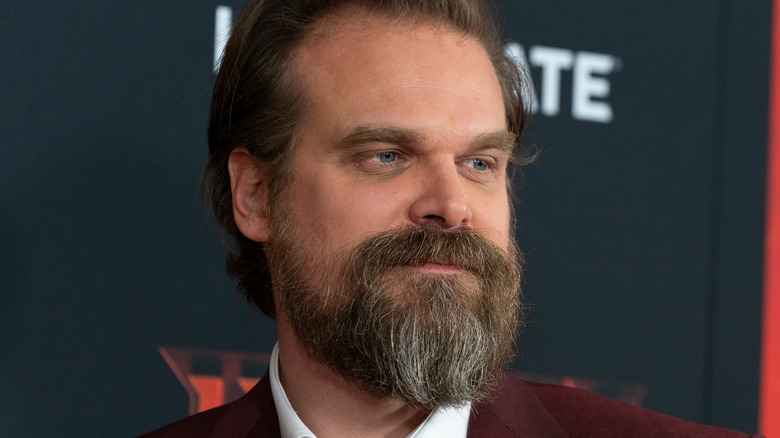 Shutterstock
You know the hype around a show is big when they haven't even finished filming Season 4 and people are already talking about Season 5, and that's exactly the case with "Stranger Things." 
The nostalgic, terrifying-yet-funny Netflix series full of lovable characters has won over the world, becoming perhaps the most popular original series on Netflix to date (depending on your metric). With the show currently on its longest-ever hiatus, the fans are understandably getting antsy for details. Fortunately, we've been getting a slow trickle of information about the upcoming season through the release of various teasers, with the most important one so far revealing that somehow Jim Hopper (David Harbour) survived the events of the previous season and now seems to be a prisoner in Russia. 
The actor recently appeared on SiriusXM's Pop Culture Spotlight to talk about "Black Widow," a different project in which Harbour finds himself inhabiting a Russian gulag, but of course the conversation eventually turned to "Stranger Things" and the eerie series' future.
David harbors secrets about Stranger Things Season 5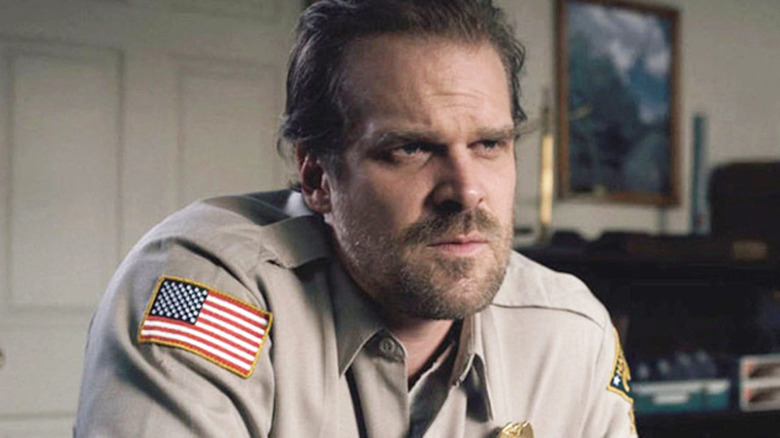 Netflix
"Stranger Things" hasn't officially been picked up for a fifth season yet, but the show's creators confirmed to The Hollywood Reporter that Season 4 wouldn't be the last one, so if our math is right, that means Season 5 should be up next. Host Jessica Shaw told David Harbour she knew she wouldn't get any concrete details out of him, but instead asked whether the creators shared anything with him about Season 5 at all. Harbour responded with sneaky abstractions couched in NDA-compliant hypotheticals.
"If you were on set with someone doing a show that possibly might have a fifth season, I'm sure that those people, if you were close to them, as I am with the Duffer Brothers, would probably bring up things that might move forward into that next season," Harbour said. "From the very start of this show, I've talked to them about the arc of [Jim Hopper] and sort of what would be, and they've talked to me about him, and what would be really profound and moving. And we're starting to set up things this season in particular that are going to pay off very much in terms of that arc construction."
Harbour also spoke about how Hopper was "resurrected" as a character by becoming a father figure to Eleven (Millie Bobby Brown), and how "this false death and this resurrection" in a potentially much more literal sense might "create something new" within the character. It's all very abstract and metaphorical, but provides fascinating insight into what may be the final season of the beloved series.