Dwayne Johnson's Latest Instagram Post Teases An Intense Black Adam Scene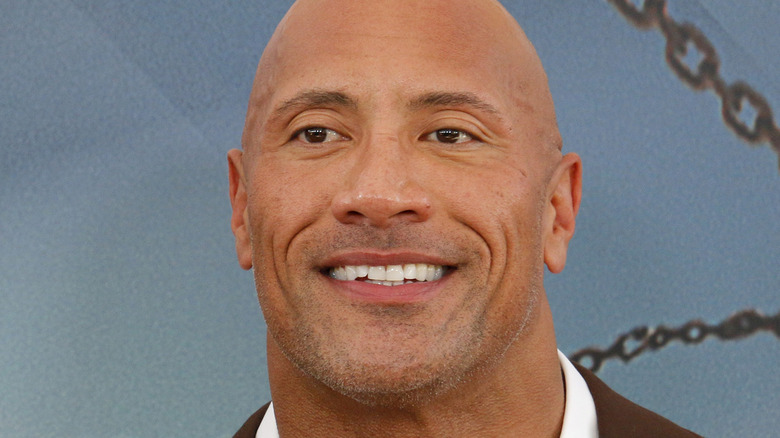 Shutterstock
After years of patiently waiting, DC Comics fans have a lot to look forward to on the horizon. "The Flash" movie starring Ezra Miller looks to finally get off the ground following numerous director changes and script revisions with several different Batmen and Supergirl getting in on the fun. The only film that seems to have been in development longer is "Black Adam," starring Dwayne Johnson as the titular antihero. The superstar was first cast in the role in 2014 (via Gizmodo), and even though it's taken some time to materialize, the epic comic book adaptation will soon come to a theater near you. 
"Black Adam" won't be your average antihero story either, as the film's also set to introduce the Justice Society of America, a group of superheroes that likely get on Black Adam's bad side throughout the film. With the involvement of Hawkman and Dr. Fate, fans should expect ample fights to take place during the movie's runtime. If there's anyone who's up to the task of multiple bouts, it's Dwayne "The Rock" Johnson. 
As odd as it may be to say, Johnson may just be the most ripped he's ever been in his life. Thanks to a recent Instagram post, we see just how intense Johnson's regimen has been through all of this, and there's some extra good news to take away. 
Dwayne Johnson teases how VFX will enhance his muscles
Looking through Johnson's Instagram, it's clear he's one of the hardest working men in Hollywood. He regularly posts updates about all of his movie projects, and there's an intriguing one about "Black Adam." The picture shows someone appearing to apply paint to a shirtless Johnson. The actor describes everything happening as such: "My skilled make up artist, Bjoern Rehbein is applying tiny white tracking dots to very specific areas of my body (legs included) so our Visual Effects team track and compute my muscle fibers intensely activating and moving while BLACK ADAM is raging to seek & destroy his enemies." 
It sounds like the creative team behind "Black Adam" isn't content with slapping a black and yellow costume over Johnson and calling it a day. The VFX will work in tandem with his real-life muscle movements, likely adding a level of intensity we've yet to see in a superhero movie. The actor said he's had to maintain a rigorous training regimen to keep his body in peak physical condition.
While a fight scene like no other is a tantalizing prospect, that's not the only thing to glean from Instagram. The star goes on to add, "This is the final week of production." It's hard to believe that after years of false starts and questions as to whether the film would ever happen, it's almost filmed in its entirety. It still has to go through what's likely an intensive post-production process, but the film should have no problem meeting its July 29, 2022 release date.