The Worst Thing Jan Levinson Ever Did On The Office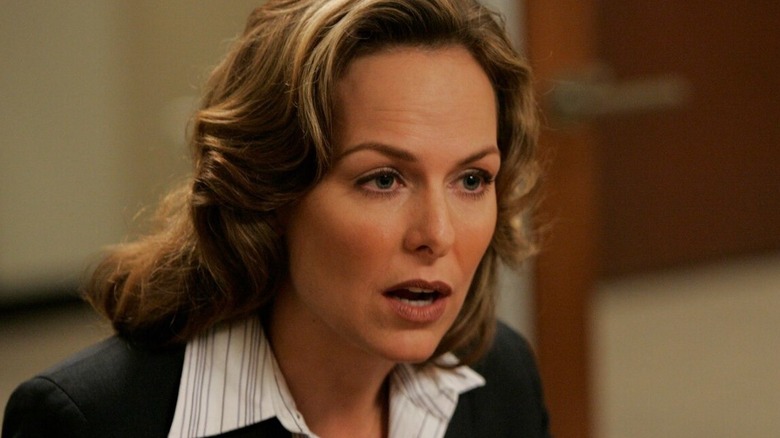 NBC
When the U.S. version of "The Office" premiered in 2005, no one could have predicted what a massive cultural phenomenon it would become. Inspired by the British series of the same name, the show changed the sitcom genre forever, and helped make mockumentaries a mainstay of film and television.
Sixteen years since it hit our screens, "The Office" is still as relevant as ever, providing countless marathons and comforting rewatches for the show's dedicated fans. Audiences eagerly watched the lives of the Dunder Mifflin staff grow and evolve, with some hilariously cringe-worthy moments paving the way. Michael Scott (Steve Carell), World's Best Boss, was often the center of some of the series' funniest and most iconic moments. Notably, his relationship with his boss Jan Levinson (Melora Hardin) frequently was a source of both conflict and hilarity. 
Michael may have often engaged in some of the worst behavior seen throughout "The Office," but he didn't deserve Jan's mistreatment and deceit. There's one moment in particular, though, that really shows how little respect Jan had for Michael.
Jan won't let Michael sleep in her bed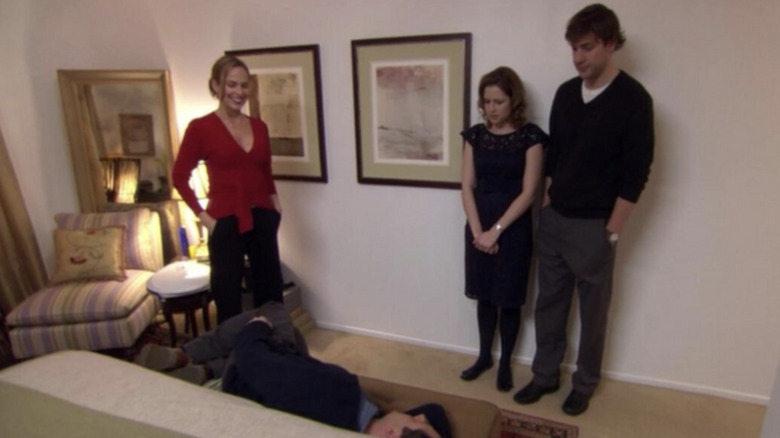 NBC
Jan did some pretty awful things to Michael during the course of their relationship, from hiding their relationship from everyone due to her embarrassment to spending all his money after getting fired from Dunder Mifflin. 
One moment — though not as dramatic as some others — stands out as especially disrespectful and mean-spirited. In the Season 4 episode "Dinner Party," easily one of the funniest and most iconic of the series, Jan and Michael invite Jim (John Krasinski), Pam (Jenna Fischer), Andy (Ed Helms), and Angela (Angela Kinsey) to a meal at their home, with an un-invited Dwight (Rainn Wilson) showing up as well. Throughout the night, the issues in Michael and Jan's relationship become more and more apparent to their guests. 
Upon giving a tour of their condo, Michael points out an ottoman at the foot of their bed in the master bedroom, sharing with his co-workers that that's where he sleeps. "Jan has some space issues, so I crawl up on that puppy," he explains to Jim and Pam. Michael demonstrating how he fits on the small surface is quite funny, but the bizarre sleeping arrangement is a testament to how little Jan really respects Michael, despite his obvious devotion to her.
The very ill-suited pair eventually split, and fans were thrilled to see Michael find the love he deserves with Holly (Amy Ryan), whom he proposes to in Season 7.