Stranger Things Star Wants To Play Miles Morales Version Of Spider-Man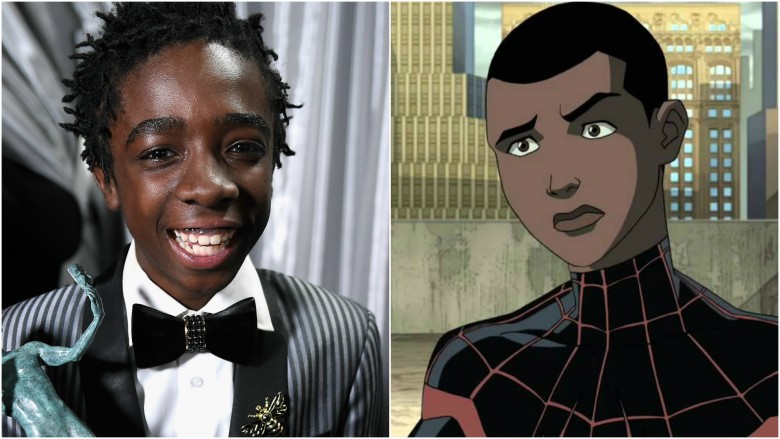 Getty Images/Disney XD
With all the reboots, it might seem like everyone in the world will eventually get a chance to play Spider-Man. But one young actor is already lobbying for the opportunity.
Stranger Things co-star Caleb McLaughlin took to Instagram to suggest that he be cast as the Miles Morales version of Spidey. In the comics, Morales is a Brooklyn teenager of black and Hispanic descent who assumes the Spider-Man mantle after the death of Peter Parker.
The character has gained a lot of traction since debuting in 2011's Ultimate Fallout #4. Morales made the leap from the printed page on Disney XD's animated Ultimate Spider-Man series (voiced by both Donald Glover and Ogie Banks), and he's been a playable character in several video games.
There's also reportedly an untitled animated Spider-Man movie in the works written by The LEGO Movie's Phil Lord and Chris Miller, and it will center on Morales. However, McLaughlin didn't specify if he wants to voice the character in that flick, or if he's just hoping that Morales will eventually make his way onto the big screen alongside Tom Holland's Spidey in the Marvel Cinematic Universe.
Either way, it might also just be that McLaughlin was bored and wanted to post something fun online. Still, we have to admit that he would make for an intriguing choice if the MCU ever brings Morales into the mix. And you never know: there could be a lot of new stories after the events of the upcoming Avengers: Infinity War.