Devils' Line Season 2 - What We Know So Far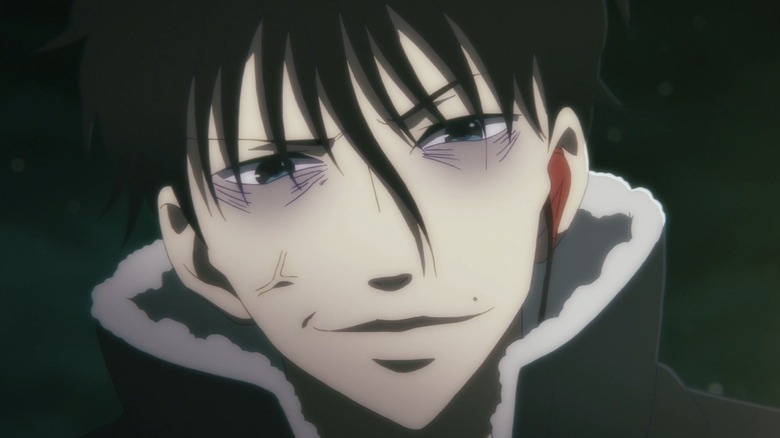 Platinum Vision
Fantasy fictional stories, whether they come in the form of movies, television shows, books, or something else, are consistently popular over the years. People like to feel a sense of escapism, even if it's a story about killer vampires, like with "Devils' Line." Based on the manga of the same name, the anime "Devils' Line" comes from the studio Platinum Vision, founded in 2016, and the series draws comparisons to other supernatural anime like "Shiki" and "Seraph of the End: Vampire Reign." 
Set in a world where humans and vampires both exist — vampires are called "devils" — "Devils' Line" tells the story of a young college student named Tsukasa Taira who encounters a vampire out one night and almost dies, but is fortunately saved by a detective named Yuuki Anzai. As Tsukasa comes to find out, Anzai is actually half-vampire, a fact he hides from the public, especially as he works on a task force fighting devil-related crime. When he finds himself falling in love with Tsukasa in the aftermath of the attack, she threatens to destroy his careful control and personal promise to never drink human blood.
The first season of "Devils' Line" came out in 2018 and consists of 12 episodes. While the series was somewhat popular upon release, it gained a much bigger following after "Devils' Line" was released on Hulu and other international channels. Now three years later, fans are eager to know what happens next for Anzai and Tsukasa.
Here's everything we know about "Devils' Line" Season 2 so far.
When is Devils' Line Season 2 coming out?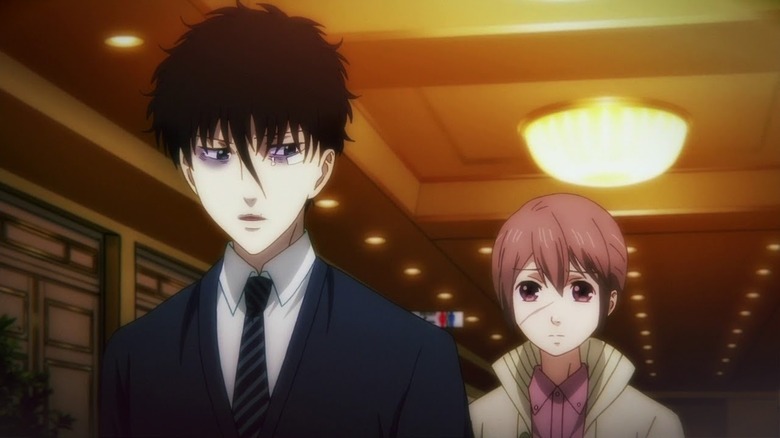 Platinum Vision
While anime has been growing in popularity, there's no set timeline of when to expect a new season of your favorite show. It could be a year or three before you hear any news about a second season, and this is the same with "Devils' Line." Although Season 1 of the vampire anime came out in 2018, the production company hasn't given any word on whether or not the show has been renewed or cancelled, leaving it open for them to return to the story in the future. A few months after "Devils' Line" Season 1, the studio did release a special OVA episode of the series, but since then there has been no news.
As a relatively new animation studio, Platinum Vision has only come out with five series total so far, with the most recent being "Dr. Ramune: Mysterious Disease Specialist" in early 2021. The studio has not announced their next project, but it's very possible that this could be "Devils' Line" Season 2 or a film sequel, as Platinum Vision returned to their first series, "Servamp," two years later with a feature film. Considering it's been about three years since Season 1 of "Devils' Line" was released, it would be about time for the animation studio to announce a second season if it's in the cards. If "Devils' Line" Season 2 gets the greenlight in the near future, the soonest fans could see new episodes would likely be mid 2022.
What characters will be in the second season of Devils' Line?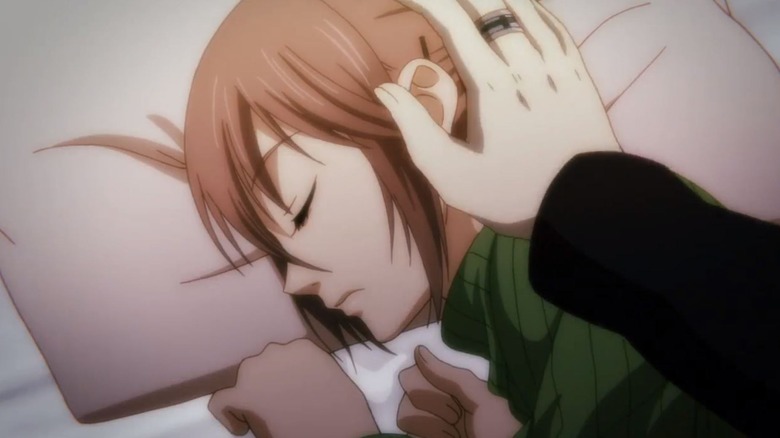 Platinum Vision
As a natural continuation of the first season, Season 2 of "Devils' Line" would continue to focus on the story of Tsukasa and Anzai. Tsukasa is a college student living in Tokyo, where vampires, otherwise known as devils, exist and prey on humans, resulting in a devil-specific police task force. Tsukasa is fully human, an innocent, young, and kind-hearted woman you tries to be open and accept everyone as they are, human or not. She quickly forms a connection with Anzai after he rescues her from a vampire attack, and the series focuses on their developing relationship as he fights his vampire nature. 
Anzai is a half-vampire, half-human hybrid who works for the special police force called Division 5 that looks to find and arrest vampires guilty of various crimes. Thanks to his human side, Anzai has better control over his vampire urges than full-blooded vampires, but his close relationship with Tsukasa definitely tests his vow to never taste human blood. Anzai soon falls in love with the young woman, eager to protect her from both the outside world of vampires and himself, as he questions his ability to stay in control. 
The anime's second season would also feature a few important supporting characters like Johannes Kleeman, also known as Hans Lee, another devil-human hybrid, and a devil police officer named Juliana "Jill" Lloyd. 
What will happen in Devils' Line Season 2?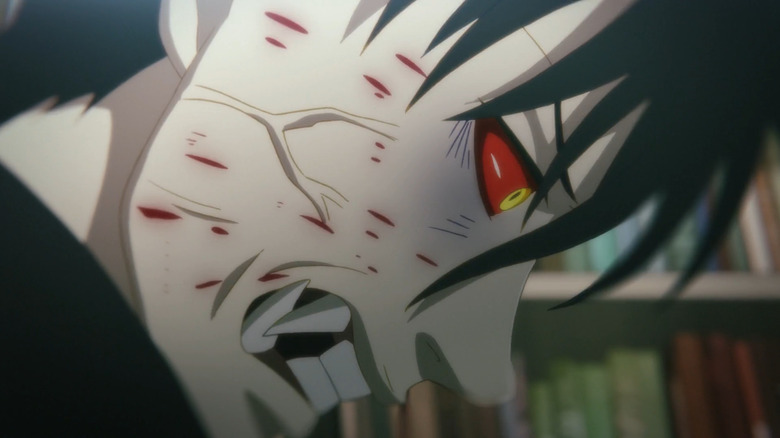 Platinum Vision
Luckily for fans of "Devils' Line," there's plenty more manga story to cover in the anime adaptation. Continuing on from the Season 1 finale, Season 2 would start after Tsukasa and Anzai's breakup, as the two attempt to stay away from each other for their safety. Unfortunately, they end up drawn together once again due to love and circumstances. Anzai is no longer a detective, making him a major target for both anti-vampire humans and vampires he previously crossed paths with through work who now want revenge. As a hybrid, both humans and vampires question Anzai's loyalty, which naturally creates many enemies for him. 
Along with that, new episodes would further explore Anzai's quest to find out more about how and why he turns, as well as how to stay under control around Tsukasa. He will uncover new information about more hybrids like him and other strange cases, which helps him feel less alone. Even as Tsukasa and Anzai try to stay apart for their own good, the two fall deeper in love with one another, and soon enough they're back where they started.