The Historical Drama That Just Cracked The Netflix Top 10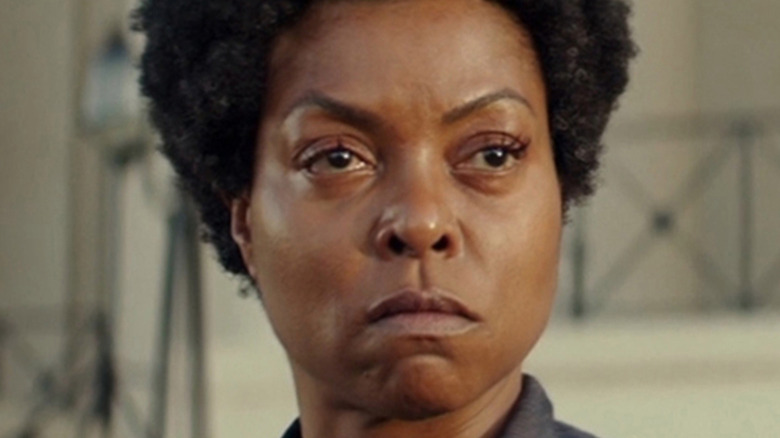 STXfilms
The multitude of manners in which racism has steered the course of history leading into the present day is gradually becoming an increasingly prevalent topic of discussion in the national discourse. As a result, a growing number of big budget films in recent years have attempted to either shed light on or subvert historical moments in which the overtly racist actions of certain individuals or groups shaped real-life history.
"Judas and the Black Messiah," for example, functions as a biopic of both FBI informant William O'Neal (portrayed by Lakeith Stanfield in the film) and Illinois Black Panther Party chairman Fred Hampton (Daniel Kaluuya). O'Neal is coerced by the FBI, who arrest him but promise not to charge him should he cooperate, into infiltrating the Black Panther Party chapter led by Hampton. Thus, the film depicts both the impact the real-life Fred Hampton had on his community and the counter-revolutionary forces that caused his death.
Spike Lee's "BlaKkKlansman," meanwhile, is another recent film about a real-life Black revolutionary, Ron Stallworth (portrayed by John David Washington). However, whereas both O'Neal and Hampton in "Judas and the Black Messiah" are markedly tragic figures, John David Washington's Stallworth is something of a tragi-comic hero. Just as his real world counterpart did, Stallworth infiltrates his local Ku Klux Klan chapter over the phone and in person through a proxy, to the point that he's ultimately able to prank call Klan leader David Duke (Topher Grace).
"The Best of Enemies" was released in 2019, but perhaps as a result of the growing interest in the history of American racism, the film recently broke Netflix's top 10 list, finding renewed viewership two years after its release.
Truth is stranger than fiction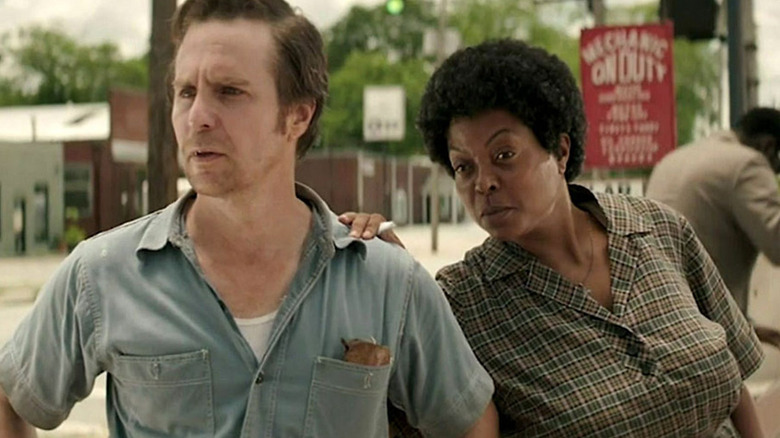 STXfilms
Shortly after the start of "The Best of Enemies," real-life civil rights activist Ann Atwater (Taraji P. Henson) must work alongside Ku Klux Klan leader CP Ellis (Sam Rockwell) to determine whether or not the schools in their Durham, North Carolina community should continue to segregate their students. In a scenario that might sound like fantasy but is nevertheless inspired by historical events, Atwater gradually attempts to sympathize with and thus win over the support of Ellis for her cause of desegregation.
In a review for Variety, writer Owen Gleiberman, who describes "The Best of Enemies" as "a rock-solid movie," notes that "the prospect of a dyed-in-the-wool racist coming to embrace school integration is designed to make us feel good — even as our own era presents a tangle of racial conflict that's not nearly so easily resolvable." This may suggest the makings of a questionable premise for a film about such a serious subject. However, he argues that the film is ultimately not about a Ku Klux Klan leader being a good guy deep down, but how "racism, disgusting as it is, truly is a mask for fear and ignorance."
Critical reviews of "The Best of Enemies" were mixed, but according to Rotten Tomatoes, audiences at large were more receptive to the movie, resulting in a 76% audience score aggregate.
"The Best of Enemies" is currently available to stream on Netflix.