New Black Widow Featurette Reveals How The Movie Connects To Rest Of Phase 4
The soon-to-debut Marvel film "Black Widow" has certainly been a long time coming. Although Scarlett Johansson's character Natasha Romanoff (aka Black Widow) was first introduced in the 2010 film "Iron Man 2," the Russian-assassin-turned-Avenger has never had her own solo movie until now. The fact that "Black Widow" was originally supposed to be released in May 2020 and was delayed three times amid the coronavirus pandemic only makes its arrival feel more momentous.
Taking place after the events of 2016's "Captain America: Civil War" and before the events of 2018's "Avengers: Infinity War," director Cate Shortland's "Black Widow" sees Natasha returning to Russia to reunite with her makeshift family and finally confront her dark past. Understandably, many fans wondered why the first female Avenger didn't get a solo film immediately following the events in "Civil War," and why she wasn't given her own movie until after she'd died during 2020's "Avengers: Endgame." According to Marvel President Kevin Feige, "Black Widow" still has important implications for Phase 4 of the Marvel Cinematic Universe despite this.
Natasha's backstory will help Marvel evolve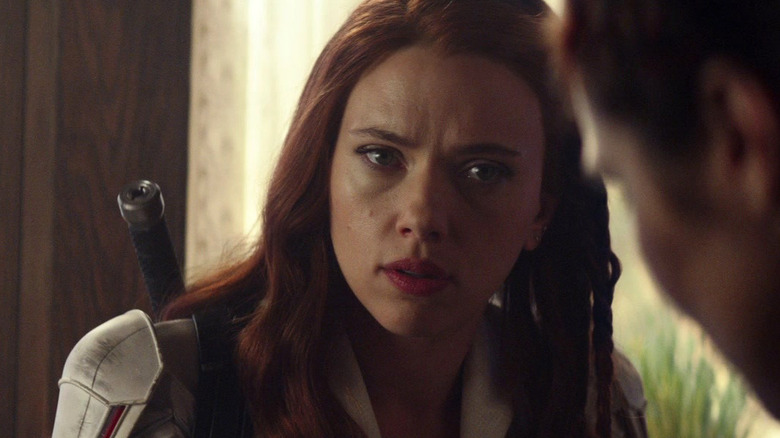 Marvel Studios/Disney
While "Black Widow" takes place years prior to the present-day MCU, Feige hints in a new featurette that diving into Natasha's past will play a big role in setting up the future of the MCU. "We've been waiting to tell the story of Natasha Romanoff for years," he says. "It was one of the great post-Infinity Saga opportunities [for] how to evolve into Phase 4."
Feige added that the film will encourage Marvel fans to think about beloved characters and past films "in a new light," and that big surprises are in store. "You know a lot about the characters already, so there are presumptions that you bring to [the film], and we like to subvert those," he said.
"Black Widow" takes place after Natasha goes on the run following "Civil War," and reveals a big conspiracy — the "Red Room" — that she was involved in years before her time as an Avenger. It also introduces a villain known as the Taskmaster, so both this conspiracy and the people this villain is associated with could play a role in the MCU moving forward.
Black Widow introduces important new Marvel characters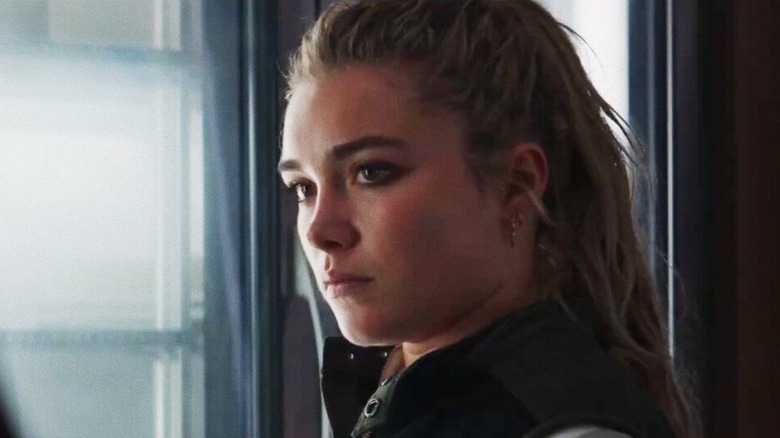 Marvel Studios/Disney
Though Natasha sacrifices herself to help the Avengers defeat Thanos (Josh Brolin) in "Endgame," her solo movie will still introduce some major new characters who will no doubt play a pivotal role in the rest of Phase 4. As Feige puts it in the newest "Black Widow" featurette, Marvel is "sowing the seeds of new characters into the future of the MCU."
Most significantly, "Black Widow" marks the debut of Natasha's younger sister figure Yelena Belova (Florence Pugh), who's expected to appear in future Marvel projects. It's unclear whether she'll take up the mantle of Black Widow or become the comic book villain Super-Adaptoid (as has been speculated, notably by IGN), but in any case, Yelena's future in the MCU will be exciting to follow.
Additionally, "Black Widow" introduces Natasha and Yelena's adoptive Russian parents Alexei Shostakov (David Harbour) and Melina Vostokoff (Rachell Weisz), who help the women take on the Red Room and could potentially appear in other installments. It'll be exciting to see how exactly "Black Widow" sets the stage for things to come.
"Black Widow" will debut in theaters and on Disney+ with Premier Access on Friday, July 9.