Stargirl Season 2 Promo Images Reveal New Cast Members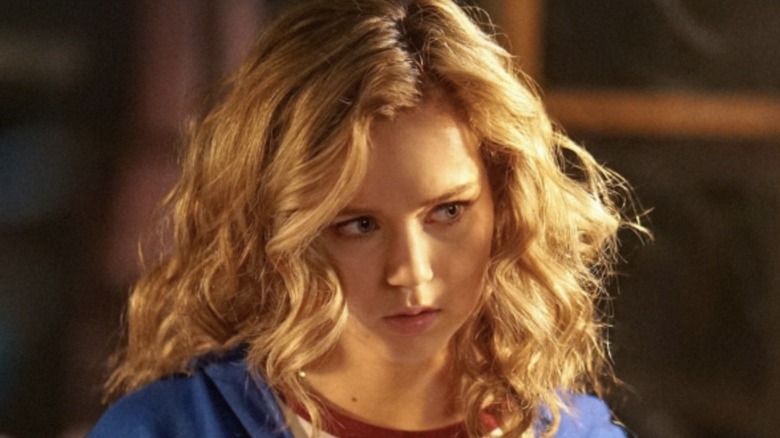 The CW
Season 2 of "DC's Stargirl" is coming to TV screens starting August 10, and that means fans are starting to get some sneak previews of what they're going to see from the series moving forward. Several weeks ago in June, a trailer was released. Within the last week, The CW Network released a synopsis of the season and also announced that it will be subtitled "Summer School" (via CBR). Now, it has also given viewers a first peek at some new cast members, thanks to promo images revealed to TV Line. 
The new castings include Nick Tarabay ("Arrow") as the new bad guy, Eclipso. There's also Jonathan Cake ("DC's Legends of Tomorrow") as another nemesis and Injustice Society alum The Shade, also known as Richard Swift, as well as Ysa Penarejo as the daughter of Green Lantern Alan Scott, Jenny. John Wesley Shipp from "The Flash" will guest star as the Golden Age's Jay Garrick. Joel McHale's Starman aka Sylvester Pemberton, who was seen in the series pilot and then appeared in a bonus season during the Season 1 finale, will also return in Season 2. 
Here's what we know about the new characters coming into the fray.
Old and new villains are coming to Season 2 of Stargirl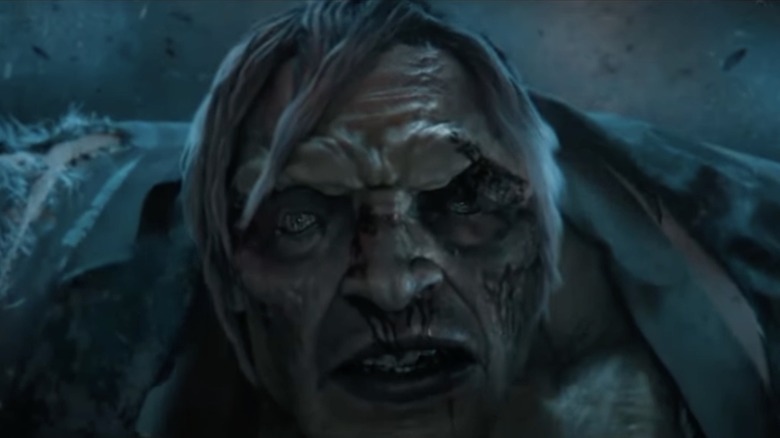 The CW
Tarabay's Eclipso, a life essence trapped in a blue diamond, is one of the season's biggest enemies. His diamond was stolen by Cindy (Meg DeLacy) in Season 1, and it looks like she's in for some meaningful screen time in Season 2 as well. "Cindy's one thing. She's got the black diamond, and were going to explore that. But this ancient being trapped inside the diamond is aching to do what he does and feed off the darkness within humanity," said "Stargirl" creator Geoff Johns (via Deadline). "It's going to take a lot to confront it, and it's going to take the JSA and all our wonderful characters to a place that's tough to explore."
Also causing the Justice Society of American problems is Cake's The Shade, whom Johns called ""the most powerful of them all, and very threatening because no one knows exactly what he wants." Solomon Grundy returns as well, which means Stargirl's Justice Society is going to have its hands full trying to rid the universe of super-villains in the new season. 
But Stargirl has new allies to help her, too
The CW
Fortunately, it looks like Stargirl and friends are getting some allies, as well, with the arrival of Green Lantern's daughter Jenny, Starman and Garrick — and they aren't the only additions.
Although images of the CGI character weren't among the promotional images released today, Entertainment Weekly reported back in November 2020 that comedian Jim Gaffigan was joining the cast to voice Thunderbolt, the pink imp from Bahdnesia. The magical, electrical imp grants wishes and was trapped inside a pen for some time. Yes, the very same one Courtney (Brec Bassinger) stole from the Justice Society of America's stash in Season 1.
Not long after that, Alkoya Brunson ("The Originals") was announced (via Decider) as being part of the cast, too. He takes on the role of Jakeem Williams. In the comics, the character becomes superhero Jakeem Thunder when he gets possession of the pen and its powerful inhabitant, so presumably the two are also linked in the television series as well. 
It won't be much longer before we find out for sure when "Stargirl" returns later this summer, so stay tuned.