The Stephen Merchant Comedy Hidden Gem You Can Watch On HBO Max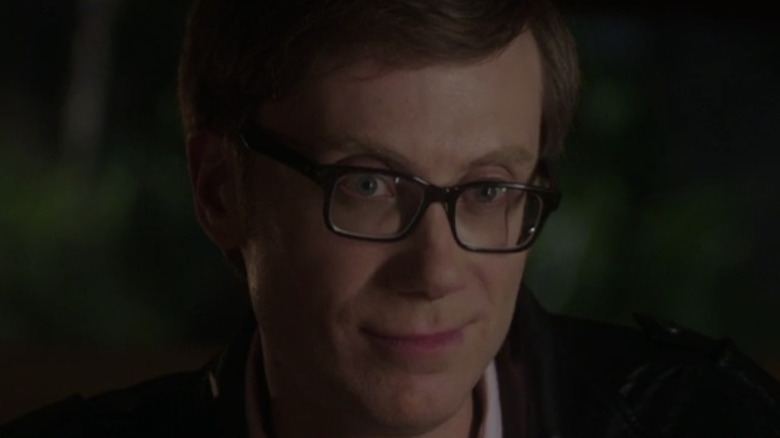 HBO
Stephen Merchant is a comedian known for his deadpan humor and lanky stature. Merchant is perhaps most famous for his collaborations with fellow comedian Ricky Gervais on shows like "The Office," "Extras," and "An Idiot Abroad," and they spent the better part of a decade working together to create an iconic comedy-writing team. Merchant has also had plenty of successful ventures on his own, including his stand-up comedy, his portrayal of the mutant Caliban in "Logan," as well as cameos in award winning films like "Beauty and the Beast."
One of Merchant's most underrated TV shows premiered in 2013, and only ran for one season before its cancellation — though it officially ended with a feature film. While Merchant's first big solo project following his split from collaborating with Gervais didn't land too well with critics, viewers who are seeing it for the first time on HBO Max have found a new appreciation for this hidden comedy gem.
Hello Ladies is a cringey dating story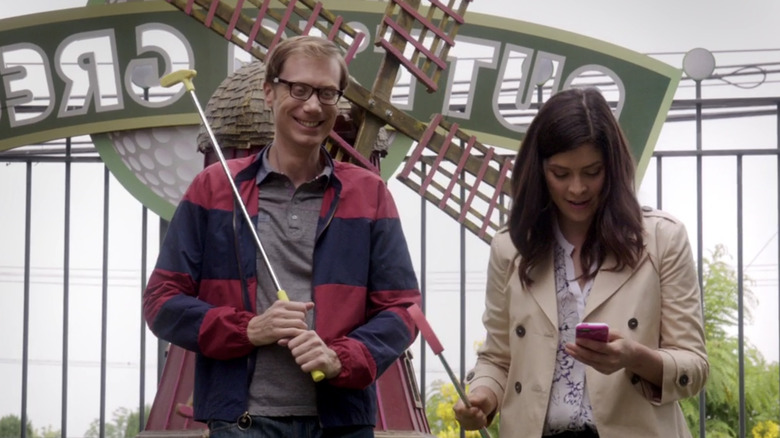 HBO
"Hello Ladies" stars Merchant as Stuart Pritchard, an awkward English expat living in Los Angeles. Pritchard spends most of his time trying to find love, but unfortunately for him, he's not what people would call "good with women," and he usually ends up embarrassing himself. On the bright side, Pritchard has his best friends by his side, including his recently separated friend Wade (Nate Torrence) and his inspiring actress-writer friend Jessica (Christine Woods). The show's title, "Hello Ladies," is based on Merchant's real life stand-up comedy show, as well as Pritchard's common use of the phrase.
Though "Hello Ladies" had mostly average critic reviews, plenty of viewers thought it deserved more seasons. A Twitter user named @Zeekncashe wrote "'hello ladies' shoulda went 10 szns @HBO," while another user named @AdamHerson76 wrote "Hello Ladies was the best show on HBO not to be picked up for a second season. Loved that show."
"Hello Ladies" is currently streaming on HBO Max.