The Real Reason Creator Bert V. Royal Left Cruel Summer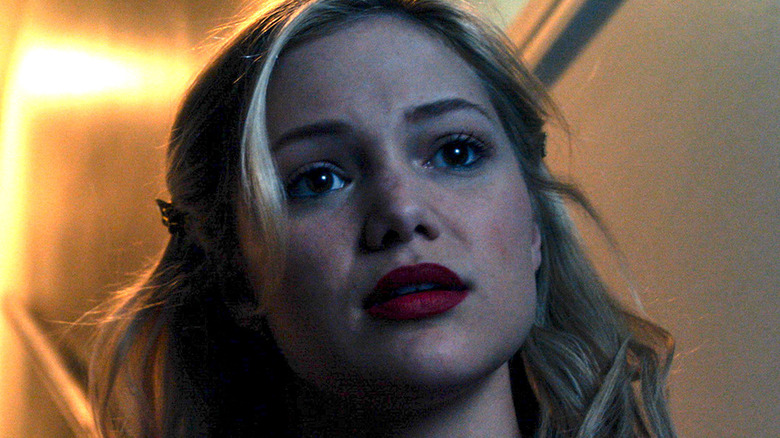 Freeform
Since its April 2021 premiere, the teen psychological thriller "Cruel Summer" has been a massive hit for Freeform. It became the cabler's most-watched series debut ever, according to the Hollywood Reporter, and even scored a Season 2 renewal before the first season wrapped up in June 2021.
Intercutting between three summers in the 1990s, "Cruel Summer" follows high school queen bee Kate (Olivia Holt) and nerdy wannabe Jeanette (Chiara Aurelia). When Kate disappears, Jeanette steps into Kate's shoes, gaining everything from her popularity to her boyfriend. But after Kate is rescued, the two become interlocked in a bitter legal battle when Kate accuses Jeanette of knowing she was kidnapped but doing nothing to help.
It turns out there was also some drama behind the scenes, since creator Bert V. Royal left "Cruel Summer" right after the pilot episode finished filming. So, why did he leave the series? Apparently, it has a lot to do with Royal's disagreements with Freeform.
Bert V. Royal reportedly clashed with Freeform
Anonymous sources have told the Hollywood Reporter that Bert V. Royal departed "Cruel Summer" after the pilot episode was filmed in summer 2020. While the exact details of his exit are still unknown, the outlet's sources claim that Royal clashed with a Freeform network executive. Per THR, Royal reportedly "grew frustrated with repeated clashes with an exec at the network during the pilot process and walked away" from "Cruel Summer." It's unclear who this executive is.
Although Royal only directly oversaw one episode of "Cruel Summer," he was credited as the show's creator and executive producer throughout the first season and received compensation for all 10 episodes, according to THR. He may not have been involved with the production of many episodes, but he still wrote several episodes, including the Season 1 finale.
After Royal left "Cruel Summer," showrunner Tia Napolitano boarded the show and was responsible for its following 10 episodes.
It's unclear whether Bert will be compensated for "Cruel Summer" Season 2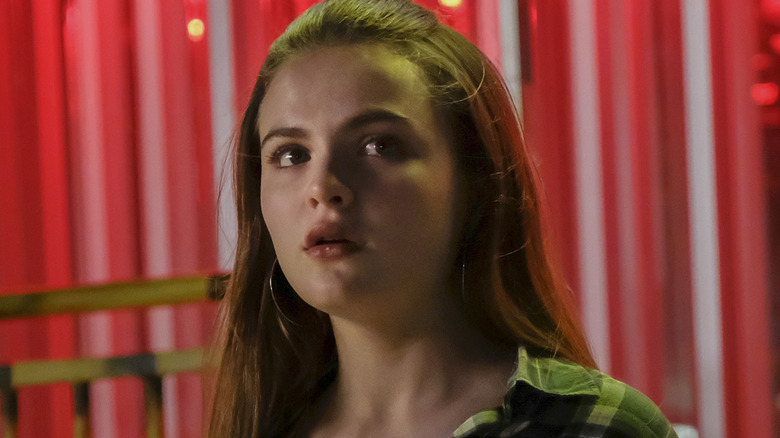 Freeform
While Bert V. Royal did receive compensation for "Cruel Summer" Season 1, it's unclear whether he'll be compensated for Season 2. The series' first season ends on a dramatic cliffhanger, with the reveal that – spoiler alert! – Jeanette really did find out Kate was being held prisoner shortly before she was rescued but chose to do nothing.
As for where the show will go next, even Freeform president Duncan has told Deadline that she's not sure what's in store for "Cruel Summer" Season 2. According to Napolitano, the "Cruel Summer" squad is still in the early stages of plotting out the show's second installment. "Other than we know we're going to deliver a super-twisty mystery, we know we're going to live with some interesting characters and their psychology and talk about some important stuff," she told Entertainment Weekly in June 2021. "Other than that, it's completely open-ended at this point."
Whether "Cruel Summer" continues Jeanette and Kate's stories or draws on a new story entirely, it's safe to say Royal won't be a part of the show moving forward.