The Suicide Squad Producer Opens Up About Will Smith's Absence From The Film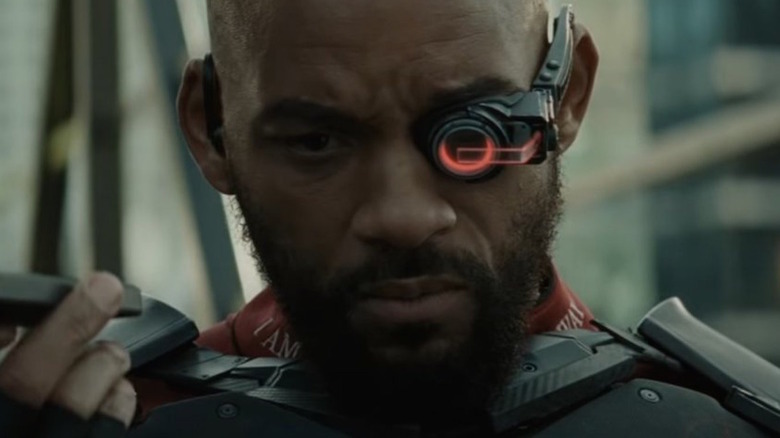 Warner Bros./DC Entertainment
2021's "The Suicide Squad" appears to be quite a different animal from the similarly-titled DC Extended Universe release "Suicide Squad," which came out in 2016. To explain it as simply as possible, "The Suicide Squad" will be a standalone release — a reboot of sorts, but set within the same DCEU continuity as "Suicide Squad" and "Birds of Prey (And the Fantabulous Emancipation of One Harley Quinn)," the latter of which came out in 2020.
While the new film shares a handful of characters with its predecessor, the Squad will include many new characters from DC Comics' deep library. Among the returning characters will be Margot Robbie's Dr. Harleen Quinzel aka Harley Quinn, Joel Kinnaman as Rick Flag, and Jai Courtney as Captain Boomerang. Also appearing again is Amanda Waller (Viola Davis), who put the squad together via her position as head of the Task Force X program, perhaps to her lasting regret.
Much has been made of the fact that Will Smith, who portrayed Deadshot in Ayer's 2016 film, was precluded from participating in this round due to supposed scheduling conflicts. That omission might have actually served incoming director James Gunn's attempts to impose a new vision on the franchise, since Smith's character held such a prominent place in the original film's story. According to "The Suicide Squad" producer Peter Safran, however, that isn't exactly the case, and there were in fact high-level discussions about bringing Deadshot back.
Deadshot could have been in The Suicide Squad, if the literal stars had aligned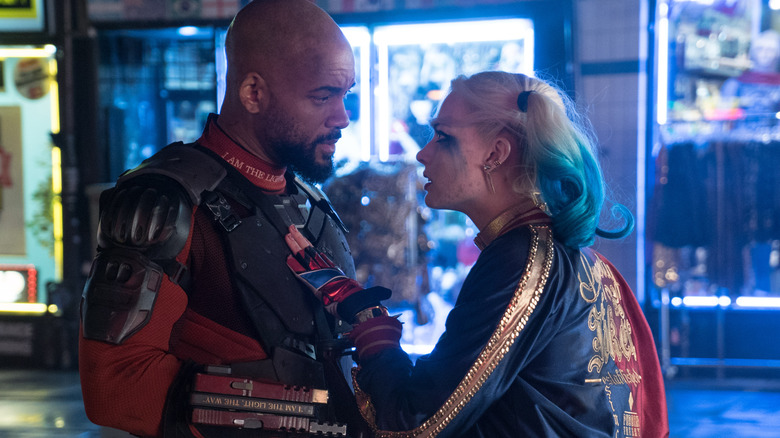 Warner Bros./DC Entertainment
According to an interview ComicBook.com conducted with Safran, the notion of bringing Smith back in as Deadshot was at least bandied about at one time.
"We discussed it," he said, and reiterated that it was indeed "more of a schedule thing than anything else" that kept Smith from a return. "We knew we had to start shooting in September because, frankly, we knew probably earlier than other people did that James was going to come back and do [Guardians of the Galaxy Vol. 3]" — a film which is currently in pre-production and scheduled to begin filming in November of 2021 for a May 2023 release date, according to The Hollywood Reporter.
"So it was really important that we started shooting when we started shooting and Will wasn't available, and that kind of made it easier all around," Safran added. "What are you going to do? He's not available. So it's also nice to, frankly, help separate it from the first movie, I think, in a greater fashion." To paraphrase, the omission of Deadshot was not necessarily an intentional creative choice, but may have yielded creative dividends in service of Gunn's interest in distinguishing "The Suicide Squad" from Ayer's film.
While it's too bad that Smith won't be back in "The Suicide Squad," the fact that Deadshot wasn't recast means that, at least, the door remains open for his return in a later film. Judging by Safran's recent comments, that remains a very real possibility.