Damien Chazelle, Barry Jenkins Talk Oscars Best Picture Mix-Up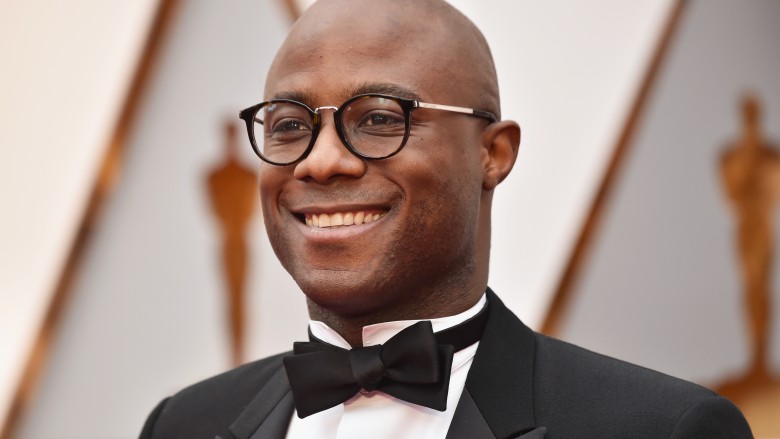 Getty Images
 A slightly messy and entirely unprecedented mistake at the 89th Academy Awards this past Sunday, in which presenters Faye Dunaway and Warren Beatty incorrectly named La La Land as the Best Picture winner, marked the ceremony as undoubtedly historical. Following what could easily have devolved into chaos and animosity, the two men at the receiving end of the mix-up came together to discuss their experiences.
Damien Chazelle, director of the musical darling La La Land, and Barry Jenkins, director of Moonlight, the gripping coming-of-age tale that traverses it all, sat down with Variety and spoke candidly on the shocking Oscars 2017 moment.
Jenkins, whose film was the real winner of the Best Picture Academy Award, described the moment that the Dolby Theatre (and audiences watching from home) learned that La La Land would not be taking home the golden statuette, but Moonlight would. He called the stunning revelation "messy, but... kind of gorgeous."
Both Jenkins and Chazelle stated that they were shocked when it all went down. Chazelle revealed that he "thought there was some kind of prank going on" because "everything looked so energized."
Similarly, the Moonlight director was open about the surreality of not only being nominated for eight Academy Awards, but also of losing and then winning perhaps the most coveted of all: Best Picture.
"When we were sitting there, and that dream of winning didn't come true, I took it off the table," Jenkins reflected on the initial La La Land win announcement. "But then I had to very quickly get back into that place. And my first thought was to get to the stage to give Jordan [Horowitz, a producer of La La Land] a hug as quickly as possible."
The two talented men swapped sincere compliments, stating they each adored the other's film. Of Chazelle's La La Land, Jenkins stated that he was overcome with homesickness: "I hadn't been to L.A. in, like, two months at that point. I had been traveling overseas. It made me feel nostalgic for L.A., which I have never felt." Chazelle had equally wonderful things to say about Moonlight, particularly its tone and message: "You could feel it. It was so beautiful."
What a lovely resolution from what could have caused a huge rift between two wonderful filmmakers. While Chazelle and Jenkins's solidarity helped them avoid a feud, we wish we could say the same for these actors on high-tension sets.