Strange Planet Apple TV+ - What We Know So Far
Vivien Killilea/Getty Images
Dan Harmon, one of the great minds behind "Community" and "Rick and Morty," is pivoting into some familiar but also entirely new territory with his next project. In late June, The Hollywood Reporter announced Harmon was teaming with New York Times bestselling author Nathan Pyle to adapt Pyle's "Strange Planet" webcomic series into an animated television show. THR confirms the animated show has been given a straight-to-series order, with the streaming service ordering a full 10-episode season right out of the gate. 
Amalia Levari, best known for her work as a writer on the charming-yet-strange 2014 animated show "Over the Garden Wall," will serve as showrunner. Harmon and Pyle will serve as co-creators and all three creatives will share co-executive producer credits. Additionally, THR notes "Strange Planet" will be produced at Apple's in-house outfit Apple Studios alongside animation production house ShadowMachine ("BoJack Horseman"). 
Here's what else we know about "Strange Planet," including the release date, cast, and plot.
What is the release date of Strange Planet?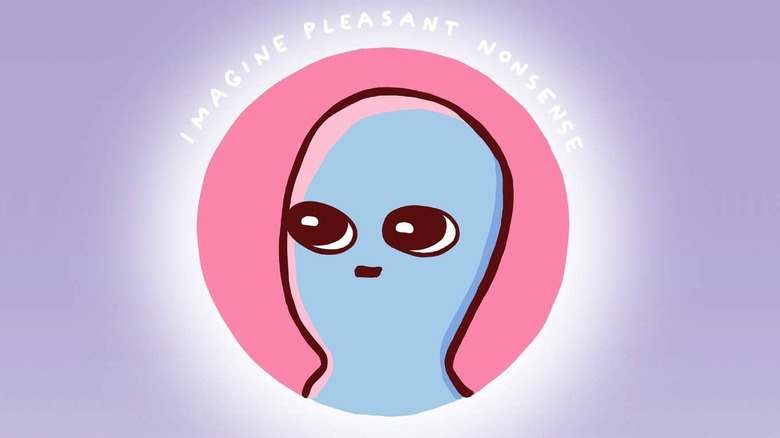 Morrow Gift/Amazon
"Strange Planet" currently has no release date and it may go without a release date until the series is finished. Production timelines on animated movies and TV shows are tricky beasts and can typically run longer than the production schedule of a live-action movie or television show. Apple's confidence in the project is evidenced in the streamer giving the show a straight-to-series order. As such, there could be more momentum behind this project which means it could get underway sooner than expected.
All of this context is shared to say that, if we had to guess when Apple TV+ will be ready to debut "Strange Planet" on its platform, the earliest it could be ready for a streaming debut is in late 2022. However, it's far more likely "Strange Planet" will be released some time in 2023, and quite possibly early to mid-2023.
Who is in the cast of Strange Planet?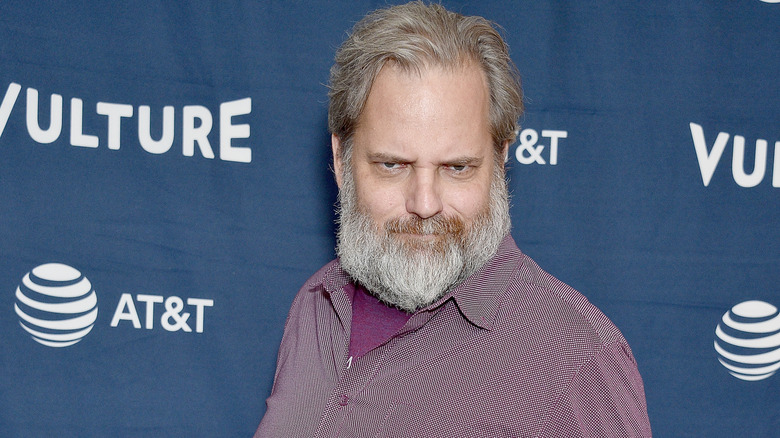 Gregg Deguire/Getty Images
At the time of its announcement, "Strange Planet" does not have a cast. With Harmon on board as a co-creator and executive producer, it's possible actors who have worked with him (if we had to pick, "Community" alums Joel McHale, Gillian Jacobs, and Donald Glover feel like great fits and strong draws for the audience) on previous TV shows could join him in his new venture. Apple TV+ giving the show a straight-to-series order means production on the new animated show will pick up momentum in the coming months. This means we should be hearing about casting in the near future. 
Casting news can help clarify what kind of energy and tone audiences can expect, given that the voice performances will be doing a fair amount of the leg work in the episodes we see. Knowing which specific actors are joining the project means we'll be able to get a clear feel for the sound and the kinds of jokes we'll be watching in this adaptation from Harmon, Pyle, and the rest of the "Strange Planet" team.
What is the plot of Strange Planet?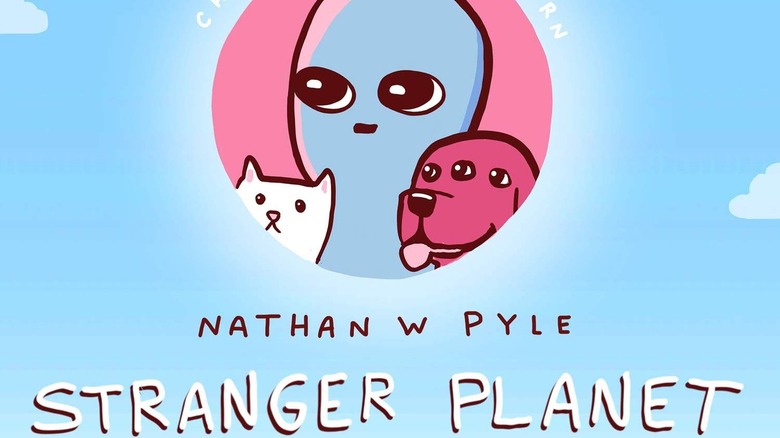 Morrow Gift/Amazon
The Hollywood Reporter doesn't provide much in the way of a concrete plot for the Apple TV+ adaptation of "Strange Planet." adaptation. This means it's possible the animated show will adapt a handful of separate comics from the "Strange Planet" series and make ten standalone episodes which come together as a kind of anthology. Or, another option could be that the writers will create a more traditional adaptation with a core cast of characters and simply pluck moments from Pyle's comics before reworking them to fit into the show's narrative.
Either way, there is plenty of material for the writers of "Strange Planet" to draw from thanks to Pyle's work thus far on "Strange Planet." Launched in 2019, the "Strange Planet" webcomics series introduces readers to a group of blue aliens living on Earth and attempting to assimilate into human society. These aliens are nameless, genderless, ageless, and refreshingly innocent. As such, when they talk about their participation in human behaviors or activities like getting a suntan or the thrill of kissing someone, the way they perceive those actions is written in such a way that it reveals how hilariously weird humans can be. Pyle's webcomics series has risen to such a level of popularity since its launch that the author and illustrator released two "Strange Planet" books in 2019 and 2020, respectively, as well as the 2021 picture book "Strange Planet: The Sneaking, Hiding, Vibrating Creature."
We'll keep you posted as more details about Apple TV+'s "Strange Planet" emerges.