Dan Harmon's New Animated Series Has Been Revealed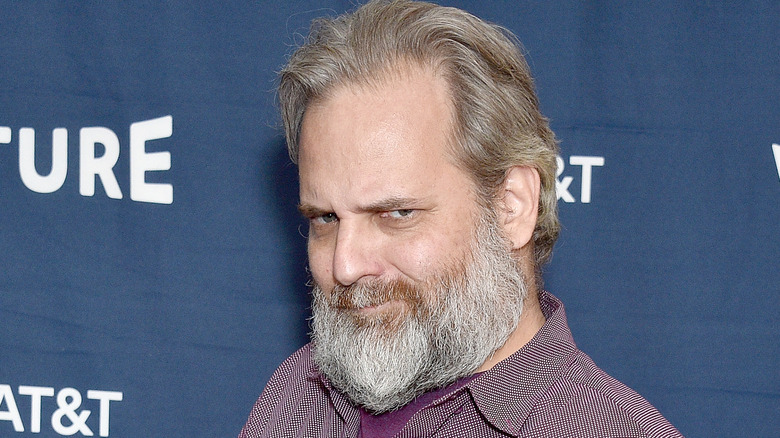 Gregg Deguire/Getty Images
The next animated project from Dan Harmon, co-creator of "Rick and Morty" and the NBC sitcom "Community," has been confirmed, and it looks like fans can expect another otherworldly adventure from the acclaimed showrunner.
Harmon will be working with The New York Times bestselling author and Instagram sensation Nathan Pyle to adapt the artist's popular "Strange Planet" webcomic in a series for Apple TV+, according to The Hollywood Reporter. The show received a straight-to-series order for 10 episodes, and presumably will feature stories and situations adapted from Pyle's regular Instagram posts as well as those compiled in the author's two bestselling graphic novels. Those comics typically focus on an enthusiastic-yet-deadpan family of alien-like creatures, whose factual descriptions of typical human behavior often point out the absurdity of modern life.
THR notes that the AppleTV+ show will become the fourth animated series that Harmon is currently involved with. Harmon also produces "Rick and Morty," which recently launched Season 5, as well as the upcoming "Krapopolis" on Fox and "Little Demon," a new FXX show starring Danny DeVito. Here is everything fans should know about Harmon's newest animated series, "Strange Planet."
Strange Planet was an unexpected success for longtime illustrator and designer Nathan Pyle
The order for a show based on the "Strange Planet" webcomic is the latest in a string of unexpected successes for both the series and its creator Nathan Pyle. According to NPR, "Strange Planet" was inspired by a 2019 comic Pyle posted on Instagram after he and his wife cleaned their small New York City apartment primarily by hiding their possessions. The series quickly gained traction online and resulted in the publication of the first "Strange Planet" book before the end of the year.
While Pyle's overnight success with "Strange Planet" and Harmon's history of sci-fi themed animation may have made the two a natural pair, it turns out their connection may be deeper than some might expect. A fan on Reddit observed that "Community" character Abed (Danny Pudi) wore a shirt in one episode from the clothing company Threadless that was designed by Pyle.
While fans have yet to learn how Harmon and Pyle plan to adapt the quippy observational humor of the comics into an entire animated series, the co-creators seem to have some talented people in their corner. Joining the series as showrunner is Emmy-winning screenwriter Amalia Levari, best know for "Over the Garden Wall," and Apple Studios will produce the series in partnership with ShadowMachine, whose previous work includes "Bojack Horseman" and "Tuca and Bertie," via The Hollywood Reporter.