Shamier Anderson Preps For A Storm In Intense John Wick 4 Training Video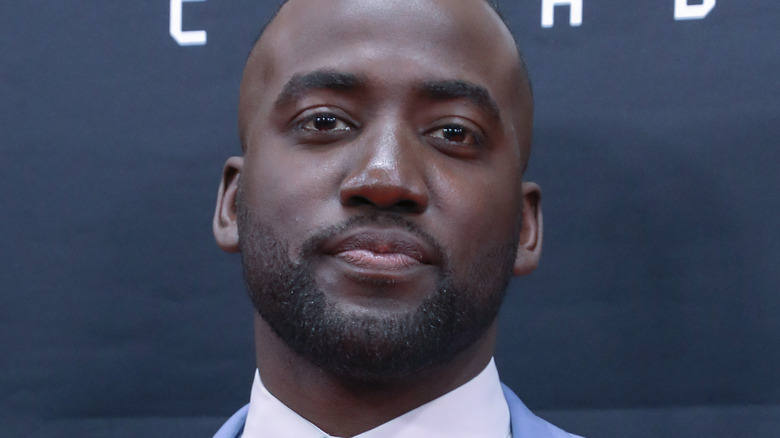 Shutterstock
When "John Wick" came out in 2014, it was a breath of fresh air to the action genre. It wasn't based on any pre-existing intellectual property, but it quickly became one of the most influential films to the genre in the 21st century. Two sequels have already come out, both of which have received similar critical praise as the original, and the franchise has no signs of slowing down any time soon. 
"John Wick 4" is set to come out on May 27, 2022, with a fifth installment already confirmed to come out. Audiences are more than happy to see Keanu Reeves suit up for more adrenaline-pumping action sequences, and it's clear the creative team behind the scenes isn't resting on its laurels for the follow-ups. "John Wick 4" has amassed an impressive cast, which will include Donnie Yen, Bill Skarsgård, Hiroyuki Sanada, Rina Sawayama, and Scott Adkins.
One of the most exciting additions to the cast is Shamier Anderson, who's proven himself adept at handling various roles, as evidenced by his turns in "Stowaway" and "Awake." We don't know anything about his "John Wick 4" role yet, such as whether he's an ally or enemy to the titular hitman. Still, if you follow the actor on social media, then you may have noticed he's not messing around when it comes to his workout regimen.
Shamier Anderson works on his gunplay in new Instagram video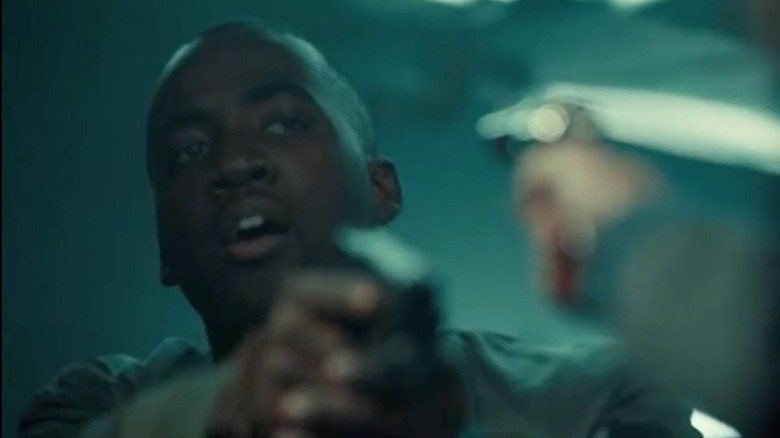 Syfy
Judging from Anderson's most recent Instagram video, he won't stand to the sidelines in the upcoming action flick. He's hard at work on his physique in more ways than one. The video shows him training with a firearm in footage reminiscent of the video that came out around the first "John Wick" movie depicting Reeves transforming into a real-life Wick (via Men's Journal).
It appears as though firearms won't be the only thing Anderson's using in his next movie. After he finishes the gun training, he moves into the boxing ring, so one would assume he'll engage in some hand-to-hand combat, too. The video's accompanied by the following message: "A storm is coming #JW4." 
It's a nice tease for what we can expect going into the sequel in place of a trailer. It seems like fans think the same way with a slew of comments pouring in praising the actor's hard work. Looking through the comments, people express their enthusiasm at the training regimen with messages like "The grind is next level bro" and "LETSSSSS GOOOOOOOO."
If you look at his previous post before the training video, then you'll find a picture of Anderson on the set of "John Wick 4." There's nothing much to be gleaned from the image other than, as of this writing, the movie's in production. After pretty much every film production had to suspend in 2020, it's a good sign the sequel will meet its release date, and we'll soon see Anderson go head-to-head with other assassins once "John Wick 4" drops in theaters.