Split Blu-Ray Will Include Alternate Ending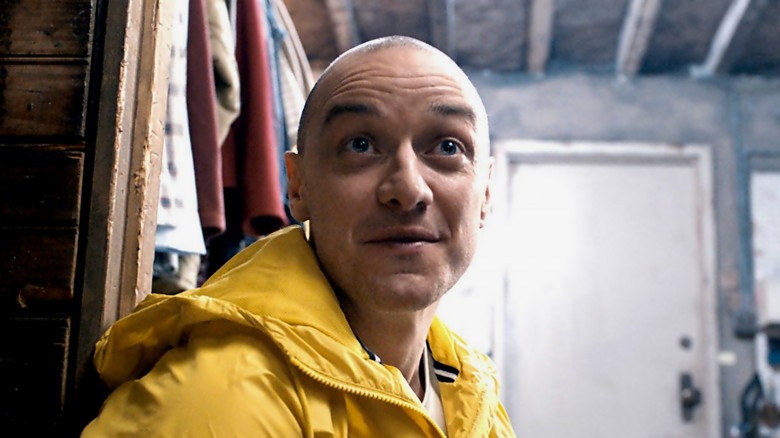 Contains spoilers for Split
Here's another twist from M. Night Shyamalan: there's an alternate version of the buzz-worthy ending to Split. Seriously, if you haven't seen the movie yet, you'll want to stop reading now.
Split stars James McAvoy as a man with an extreme case of dissociative identity disorder, and the flick earned Shyamalan some of his best reviews in years. Of course, much of the appeal of the movie comes during the brief final scene. That's when it's slyly revealed that the entire movie exists within the same universe of Shyamalan's 2000 film Unbreakable, setting the stage for a sequel (which Shyamalan is already working on).
However, in a press release about the upcoming Blu-ray version, Universal announced that the release will also include an alternate ending. It's not clear if the new ending refers to the big twist reveal or if it's a different resolution to McAvoy's story. Either way, it'll be worth seeing what else Shyamalan had planned.
Here are all the special features:
Alternate Ending
Deleted Scenes
The Making of Split: Filmmakers, cast, and crew discuss what attracted them to the project and how they were able to bring such a unique premise to life
The Many Faces of James McAvoy: A look at how James McAvoy approached the challenge of playing so many different identities
The Filmmaker's Eye–M. Night Shyamalan: Director and writer M. Night Shyamalan has a singular, big-picture vision of his projects. Producers, cast, and crew discuss how Night's process gives them the freedom to execute their roles to the fullest
Split will arrive on digital HD on April 4 with the Blu-ray to follow on April 18. Meanwhile, here's what we want to see in the Unbreakable/Split sequel.