America: The Motion Picture Creators Reveal What It's Like Working With Lord And Miller - Exclusive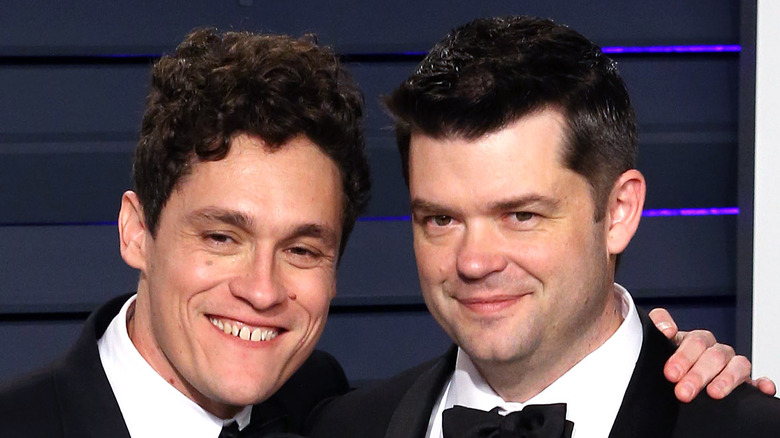 Shutterstock
Just in time for Independence Day, Looper spoke with Matt Thompson and Dave Callaham, the director and screenwriter of Netflix adult animated comedy "America: The Motion Picture." The movie was produced by Phil Lord and Chris Miller, the Oscar-winning team behind "Spider-Man: Into The Spider-Verse" and two of the most important people in animation and comedy today. Their niche has always been taking concepts that have no right to work and making them masterpieces. The "Jump Street" movies, "The Lego Movie," and "Cloudy with a Chance of Meatballs" are the best examples of this. We asked Thompson and Callaham about what it was like working with the dynamic duo.
"I learned so much from them in this process," Thompson said. "I've been doing this basic job for 20 years. I've been making adult animated comedy cartoons for 20 years, and I've never learned as much in the short period of time as I've learned from these two guys about how they tell stories and why they tell them."
He also cites a favorite story: Every three months or so, they'd screen the movie for Lord and Miller as a status update. "So it's Monday morning, and I just spent the evening on Sunday night watching them accept the Oscar for 'Spider-Verse.' And so, that person walked in the door 12 hours later and you go, 'Yes, I think I should listen to what they have to say.'"
Lord and Miller go above and beyond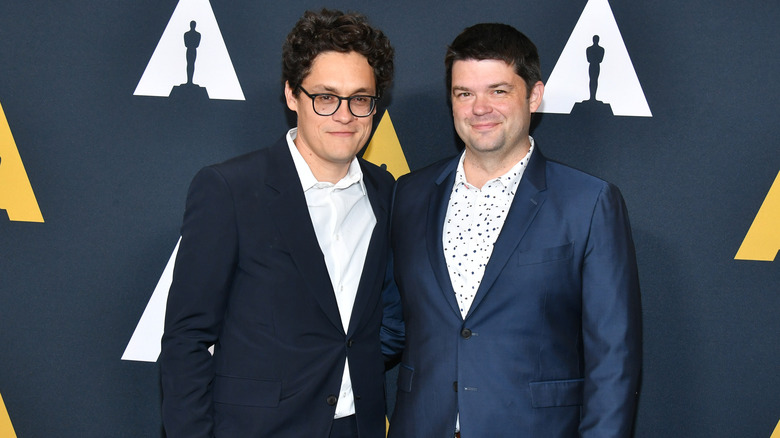 Amy Sussman/Getty Images
Dave Callaham has known Phil Lord and Chris Miller for a while and is currently working with them on "Into The Spider-Verse 2." "They are geniuses of storytelling," he said. "I don't think that's a particularly hot take, so I don't probably need to elaborate. But they are. The thing that they do is they are so empathetic about the way that they approach character, even in movies like ours, where you might not probably need to. But they always go above and beyond because they want people to care about their characters."
He also singles out one of their best traits on top of that: "those two guys just truly believe that you can always try to do better." There is no joke that can't be improved with a little more work. "And they will iterate and iterate and iterate until you have all of the best stuff. And it's really refreshing because you don't do that all the time. And also, they're geniuses. So it works out."
"America: The Motion Picture" is now streaming on Netflix.