Black Widow Gets Trashed By Stephen Dorff: 'It Looks Like Garbage'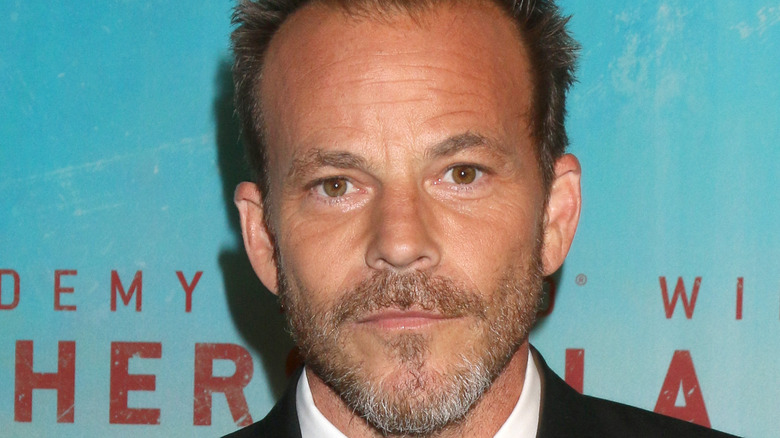 Shutterstock
There's been plenty of hype surrounding the upcoming "Black Widow" movie, with a majority of Marvel fans eagerly anticipating the exciting new installment in the Marvel Cinematic Universe. "Black Widow" is set to tell the story of Natasha Romanoff (Scarlett Johansson), the spy-turned-Avenger, and specifically what she got up to between the events of "Captain America: Civil War" and "Avengers: Infinity War." Aside from Johansson reprising her role, the film will also star Florence Pugh, David Harbour, O-T Fagbenle, Rachel Weisz, Ray Winstone, and William Hurt.
Though "Black Widow" showed at various events across the globe in late June, its public release date for the U.S. is set for July 9. Early reviews are generally favorable, with the Rotten Tomatoes Critics Consensus reading, "Black Widow's deeper themes are drowned out in all the action, but it remains a solidly entertaining standalone adventure that's rounded out by a stellar supporting cast."
However, one particularly blunt critic of the upcoming film recently made their opinion known, and is facing some backlash on social media for it.
Stephen Dorff bashed Black Widow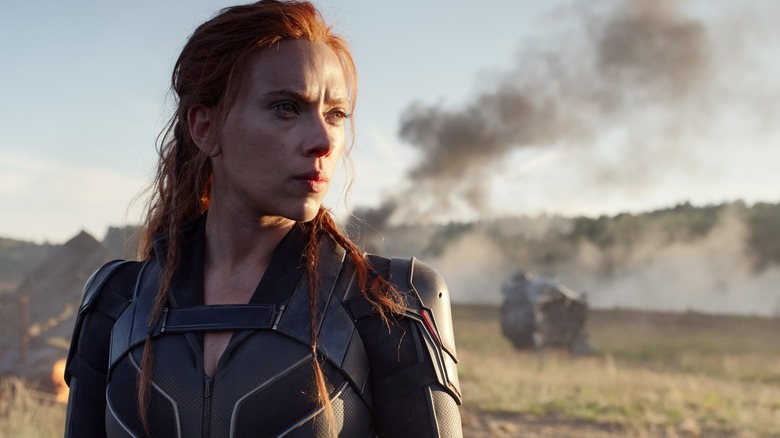 Marvel/Disney+
Stephen Dorff, known for playing PK in "The Power of One," Deacon Frost in "Blade," and Roland West in "True Detective," recently voiced his opinion on Marvel films, specifically "Black Widow." In an interview with Adam White of The Independent, Dorff ranted about his dismay at the current state of Hollywood before revealing his thoughts on finding roles he wants to take on.
"I still hunt out the good s*** because I don't want to be in 'Black Widow,'" Dorff explained. "It looks like garbage to me. It looks like a bad video game. I'm embarrassed for those people. I'm embarrassed for Scarlett! I'm sure she got paid five, seven million bucks, but I'm embarrassed for her. I don't want to be in those movies. I really don't. I'll find that kid director that's gonna be the next [Stanley] Kubrick and I'll act for him instead."
Marvel fans, unsurprisingly, weren't happy with Dorff's statement and made their feelings clear on social media. One user named @teatime75 joked that Dorff's opinion didn't hold much weight with them, considering he's been in his fair share of flops. User @formermerc specifically called out the 2015 film "American Hero" that featured Dorff on the poster sporting telekinetic powers — though the Photoshop job in the featured image is less than convincing.
You can watch "Black Widow" yourself in theaters or on Disney+ (with Premier Access) on July 9, and judge for yourself how the action-packed flick turned out.