The Mandalorian Stuntman Has Some Intriguing Remarks About Season 3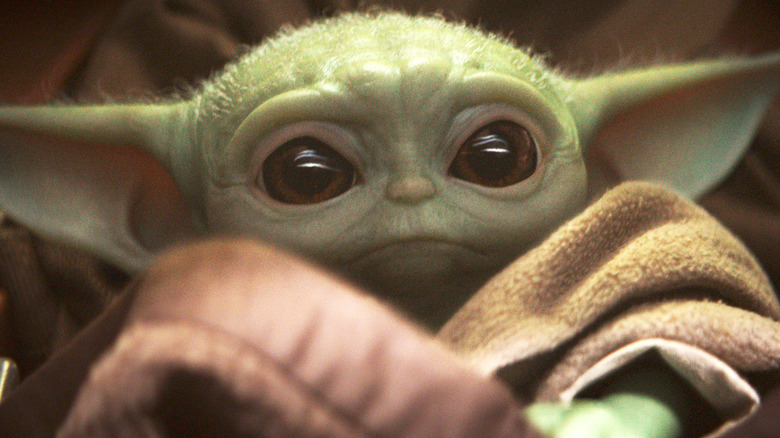 Disney+/Lucasfilm
"The Mandalorian" is the start of an empire of television series from the "Star Wars" franchise on Disney+. Created by Jon Favreau, the series stars Pedro Pascal as a helmeted warrior known as the Mandalorian, whose real name is Din Djarin. Taking place shortly after the events of "Return of the Jedi," Djarin takes a job as a bounty hunter to find "The Child," otherwise known as Baby Yoda or Grogu, a small creature who many people want for his great power. Djarin quickly forms a deep bond with Grogu, becoming a father figure of sorts and protecting him until he can find his home. 
It's safe to say that the first season of "The Mandalorian" was extremely successful, and Season 2, which premiered in October 2020, was no different. The series has spawned several spinoffs, including "The Book of Boba Fett" and "Ahsoka," and a third season is currently in pre-production. After an exciting Season 2 that features the appearance of several fan-favorite characters, many "The Mandalorian" fans are wondering what direction Disney and Lucasfilm will take the story in Season 3. Now thanks to stuntman Brendan Wayne — who works as a body double for Pascal's Djarin — we finally have a hint, and if he's right, Season 3 will make a lot of fans very happy. 
The Mandalorian is going back to basics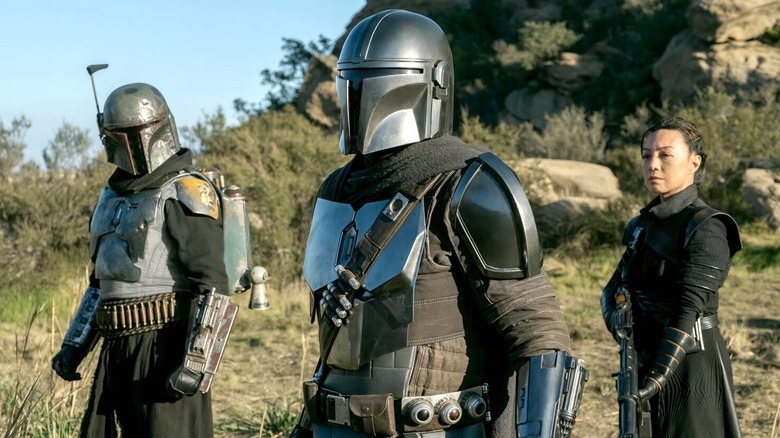 Disney+/Lucasfilm
Speaking with the "Star Wars Sessions" podcast, Wayne touched on what fans can possibly expect from "The Mandalorian" Season 3. Considering what the show has done so far, he stated, "I think we've introduced the world in which Mando exists now," so now there will likely be "a lot less introductions, and a lot more going back towards the first season of delving deeper into the character and things like that." Wayne made it clear that he has no official information about the new season, but says that he has "heard some things." Based on these comments, it looks like "The Mandalorian" Season 3 may focus more on character development than world expansion. This is great news for many fans who complained about Season 2 spending less time developing Djarin's history and focusing more on new characters and bigger plot lines. 
Season 2 of "The Mandalorian" moves Djarin and Grogu's story forward while also working as a vehicle to introduce (or re-introduce) characters like Boba Fett and Ahsoka to the live-action "Star Wars" universe, and so it makes perfect sense that the next season would return to Season 1's sentiments and focus more on Djarin, the title character. In an interview Favreau gave in December 2020, the show creator declared that after "The Book of Boba Fett" finished filming, the focus would be on production for the third season of "The Mandalorian," going "back with the main character that we all know and love." While it seems like a small and inconsequential comment, Favreau's statement strongly reiterates a renewed focus on Djarin in "The Mandalorian" Season 3.