Matthew Perry's Favorite Friends Episode Isn't What You'd Expect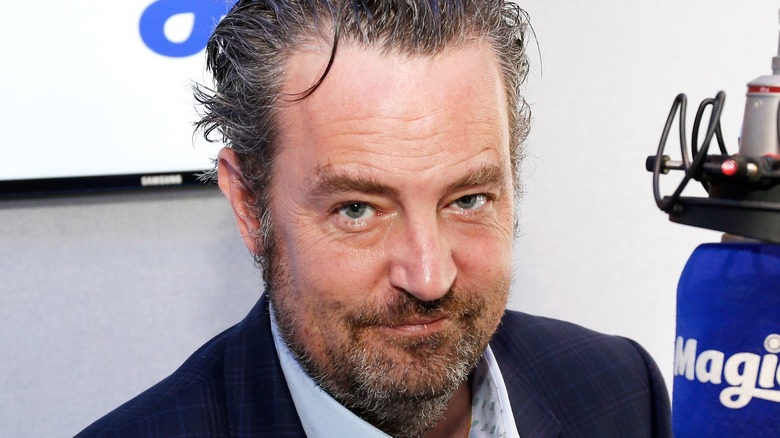 Shutterstock
Courteney Cox, Jennifer Aniston, Lisa Kudrow, David Schwimmer, Matt LeBlanc, and Matthew Perry delivered top-notch performances as Monica Geller, Rachel Green, Phoebe Buffay, Ross Geller, Joey Tribbiani, and Chandler Bing for 10 glorious seasons on "Friends." The show is hailed as one of the greatest sitcoms of all time due to its ability to maintain engaging storylines and constant laughs for 236 episodes. Sure, it had some issues — cough, cough: the Rachel and Joey romance — but the majority of the series was well-rounded and delivered some of the most iconic sitcom episodes in television history.
These episodes weren't just memorable to the show's fans, but the cast members as well. It turns out they all have favorite episodes like the rest of us do, and most of them are pretty solid choices. According to Us Weekly, Aniston loves all of the flashback episodes; especially ones where Rachel hasn't gotten her nose job yet. Cox was fond of the Thanksgiving episodes, which she revealed on "Friends: The Reunion," while also being partial to "The One With the Blackout" in Season 1. Schwimmer favored the Holiday Armadillo episode, while Kudrow always remembers "The One With the Halloween Party" in Season 8 because it was the first episode they shot after 9/11. LeBlanc loves the two-part season finale for its sentimental factor, but it's Perry's favorite episode that stands out among the rest.
Matthew Perry's favorite episode is based on one line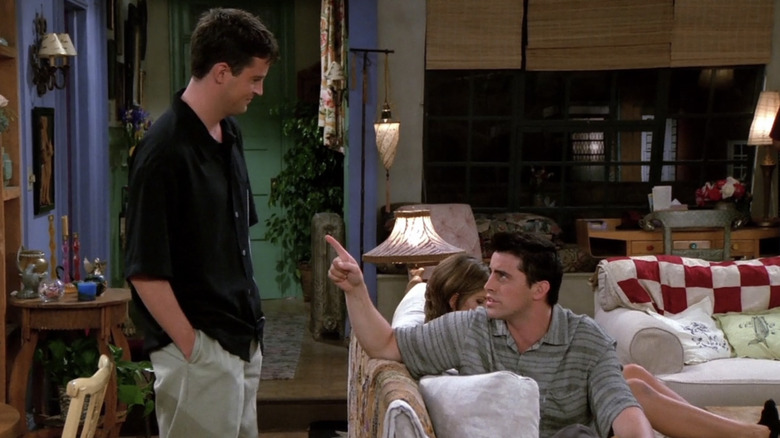 NBC
Some of Matthew Perry's co-star's favorite episodes are based on sentimentality, while the others selected fan-favorite episodes as their own. When it comes to the actor, he chose his favorite episode based on one line he delivered in it. Perry appeared on Good Morning America in 2017 and dished on which episode he favored the most. It turns out his favorite episode is "The One With Ross's New Girlfriend" — the first episode of Season 2. While most of the story revolves around Ross bringing home his new girlfriend Julie (Lauren Tom) and Rachel's response to it, a subplot involves Joey and Chandler and a very handsy tailor.
Chandler is in need of a tailor, and Joey recommends one he has been going to for years. Joey then notes that his tailor made his first suit for him when he was 16 but then debates whether or not he was actually 15. He goes back and forth and then asks Chandler, "Alright, when was 1990?" Noticeably frustrated with his pal, Chandler quips back, "Ok, you have to stop the Q-tip when there's resistance." That now-famous line is one of Perry's favorites across 10 seasons, making the Season 2 premiere his favorite episode ever.