Why Sheila From Fear Street 1978 Looks So Familiar
A new horror franchise is about to be released on Netflix in a somewhat untraditional manner — three films will be released in three consecutive weeks, beginning on July 2, 2021. Based on the book series of the same name by children's horror novelist R.L. Stine (most known for his "Goosebumps" series), the "Fear Street" trilogy focuses on the town of Shadyside, Ohio, where mysterious, inexplicable deaths have been occurring for as long as the residents have known.
In the first installment, "Fear Street Part One: 1994," a group of teens try to figure out how the deaths are connected to one another, as they worry they could be next. The first film features relative newcomers Kiana Madeira ("Trinkets") and Olivia Welch ("Panic") in leading roles, each of whom returns for the two sequels. But, with the second installment, "Fear Street Part Two: 1978," the cast gets even bigger as the characters dive even deeper into the mystery. "Part Two" introduces cast members Gillian Jacobs ("Community," "Love") and "Stranger Things" star Sadie Sink, amongst others.
In "Part Two," we also meet the character of Sheila, played by actress Chiara Aurelia, who may just strike viewers as familiar-looking. Aurelia is also somewhat of a newcomer to the Hollywood industry, but she has still made some notable appearances. Here's where you may recognize her from.
Aurelia is a main cast member on Tell Me Your Secrets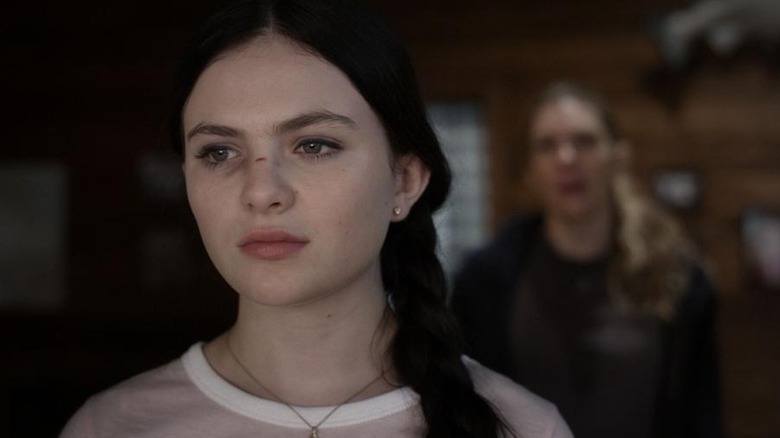 Amazon Studios
The Amazon thriller drama series "Tell Me Your Secrets" just recently premiered on the streaming service in February of 2021. Created by Harriet Warner, the series follows three people, each with their own distinct troubling past, including a woman who once dated a serial killer, a serial rapist looking for redemption, and a mother on the search for her missing child.
Aurelia plays Rose Lord, a young girl introduced in the first episode. The woman whose ex-boyfriend is a killer, Emma Hall (Lily Rabe), befriends a teen from a group home, Jess (Emyri Crutchfield). Emma first comes into contact with Rose when she notices Rose bullying Jess — the confrontation escalates to Emma even smashing Rose's face into the bathroom mirror. In the next episode, it's revealed that Jess is dead, having been found dead in a cabin by the river. Suddenly, the consequences of Rose's bullying seem much more serious, as it could hint at a connection to Jess's death. But, as the series progresses, and Emma develops a bond with Rose despite their rocky beginnings, Rose's tough exterior is revealed to be a result of a hard home life.
In an interview with Screen Rant, Aurelia discussed the layers of her character. She said, "I did my best not to judge her ... I've known a lot of people in my life where you see a very rough exterior, and you expect one thing. Then you end up learning more, and as long as you're open to learning, I think that you can end up seeing a whole different world than you imagined. I think that was a really beautiful part of Rose."
Aurelia also starred in Cruel Summer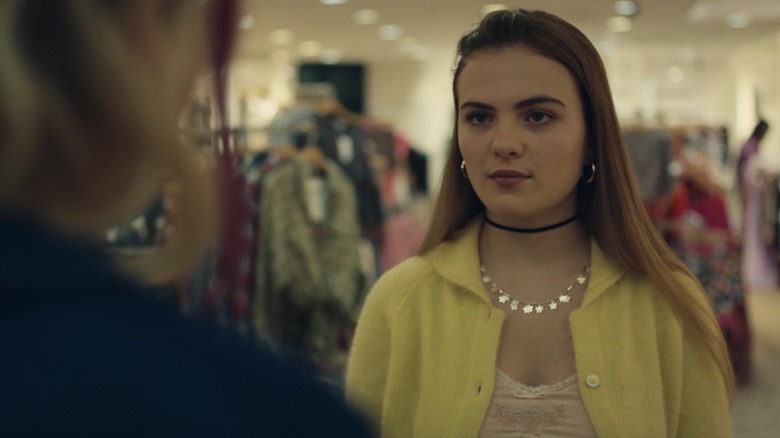 Freeform
The recent Freeform mystery series, "Cruel Summer" drew in tons of viewers, even becoming the network's most-watched overall series debut, as reported by Deadline, making the show quite the standout for Aurelia to have on her resume — as the co-lead, no less. "Cruel Summer" centers on two teen girls, the popular Kate Wallis (Olivia Holt) and the outsider Jeanette Turner (Aurelia). Jeanette is delightfully surprised when Kate befriends her, as her social life seems to be taking a positive turn. And when Kate soon goes missing, Jeanette takes the opportunity to take Kate's place as the most popular girl in school. A year later, Kate is found alive — and says Jeanette witnessed her being abducted and chose not to report it. As the series progresses, Jeanette taking the place of Kate — and her involvement in Kate's disappearance — reveals itself to be much more complex than originally thought.
About her character, Aurelia told ComicBook.com, "I think it's super important to highlight how multifaceted and unique and different every teenager is and how many layers there are and how many different thoughts everyone is having, especially when you're with Jeanette in all of her ups and her downs and her different moments in her life." The series has recently been renewed for a second season, so Aurelia will get even more time to explore her character in the aftermath of the shocking Season 1 finale.
"Fear Street Part Two: 1978," Aurelia's next project, will premiere on Netflix on July 9, 2021.