What Ian Bailey From Sophie: A Murder In West Cork Has Said About The Case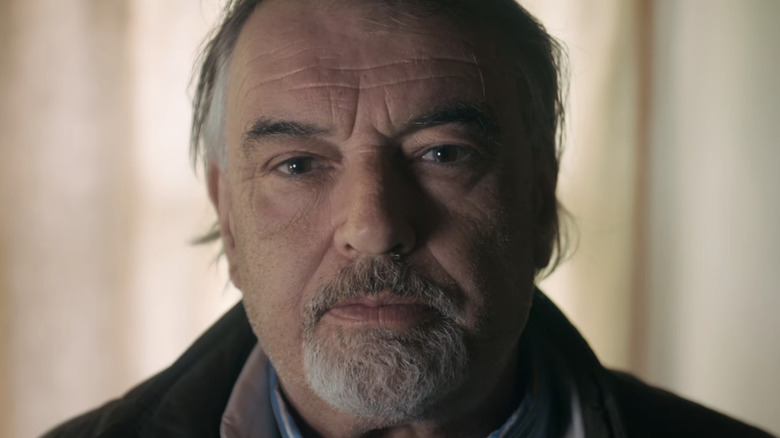 Netflix
Netflix's newest true crime documentary is "Sophie: A Murder in West Cork," and it's perfect viewing for fans of Netflix's viral series "Why Did You Kill Me?" as well as its many other true crime hidden gems. "Sophie: A Murder in West Cork" tells the story of the 1996 murder of French television producer Sophie Toscan du Plantier. She was visiting her vacation home in Schull, County Cork, Ireland only a few days before Christmas when her body was found outside of her remote property.
Toscan du Plantier's murder sparked interest and terror in the small town of Schull, as well as in France and most of Europe. The investigation and mystery surrounding her death also inspired other true crime projects aside from "Sophie: A Murder in West Cork," most notably Jim Sheridan's "Murder at the Cottage" docuseries and a 2018 podcast miniseries titled "West Cork." However, "Sophie: A Murder in West Cork" is unique in that director John Dower worked closely with Toscan du Plantier's family to focus the story on Sophie's life rather than make her death a spectacle.
The prime suspect throughout the years has remained Ian Bailey, a freelance journalist who lived in Schull at the time and had a history of being abusive to his spouse. "Sophie: A Murder in West Cork" also focuses on Bailey as the most likely suspect, though he's refuted the accusations since he was first investigated over two decades ago. Here's what he's had to say about the case.
Ian Bailey has always been a suspect in the Sophie Toscan du Plantier case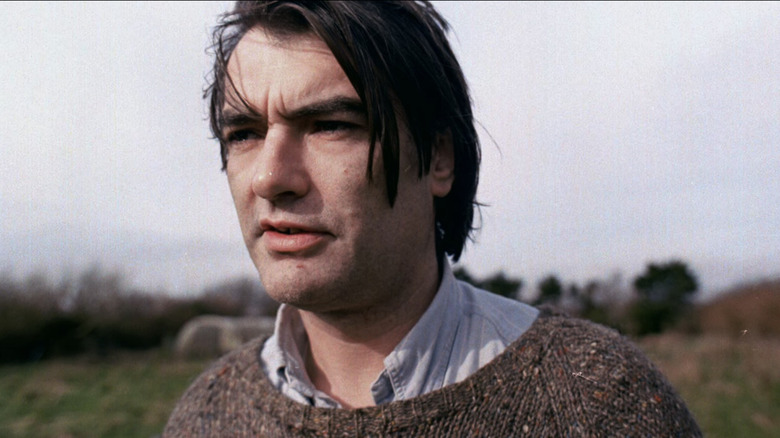 Netflix
Ian Bailey was first suspected of killing Sophie Toscan du Plantier when some of his statements didn't add up. According to the Irish Times, Bailey stated he'd never met Toscan du Plantier, though several witnesses claimed otherwise. Additionally, Bailey also knew du Plantier was French before that fact was made public, though he claimed an Irish Examiner reporter named Eddie Cassidy gave him the information. And while there wasn't physical evidence of Bailey being at the crime scene, he had suspicious scratches on his arms and face around the time Toscan du Plantier was killed, and allegedly gave several confessions that he later dismissed as jokes (via the Irish Times).
In May 2019, Bailey was sentenced in absentia to 25 years in jail for the murder of Sophie Toscan du Plantier, but he is currently living in Schull as his extradition to France was denied (via the Irish Examiner).
Ian Bailey insists he's innocent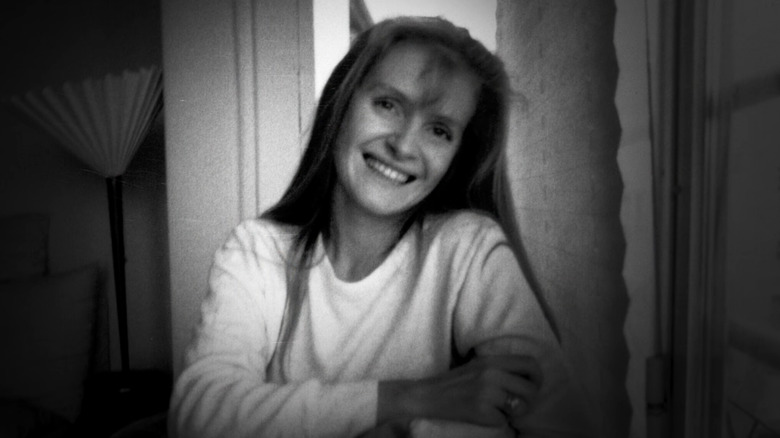 Netflix
Despite all of the incriminating evidence, Ian Bailey has repeatedly denied any involvement in Sophie Toscan du Plantier's death. Per Esquire, Bailey described his feelings about the case to TodayFM's "The Last Word," saying, "I just thought it was very, very sad. The whole story is a tragedy. I had nothing to do with it, I've said that a thousand times." 
In Jim Sheridan's documentary"Murder at the Cottage," Bailey also commented, "The whole thing is a load of bollocks. No, I'm not a pervert, no, I'm not a murderer. I might be a bit eccentric. If that's a crime, everyone should watch out (via Esquire).
As for his thoughts on "Sophie: A Murder in West Cork"? After seeing the film's trailer, Bailey told the Irish Times, "It is a piece of biased, inimical, poisonous propaganda. ... It is based entirely on a false narrative, the same false narrative which was used to convict me in my absence in France, linking me to a crime that I had nothing to do with and it will most assuredly demonize me."
Though Toscan du Plantier's son Pierre Louis Baudey-Vignaud insists that "it's clear [Bailey] killed her," it seems we may never know the exact truth of what happened to Sophie Toscan du Plantier.