What Is The Song In The Gap 'Lil Buck + Myles Yachts' Commercial?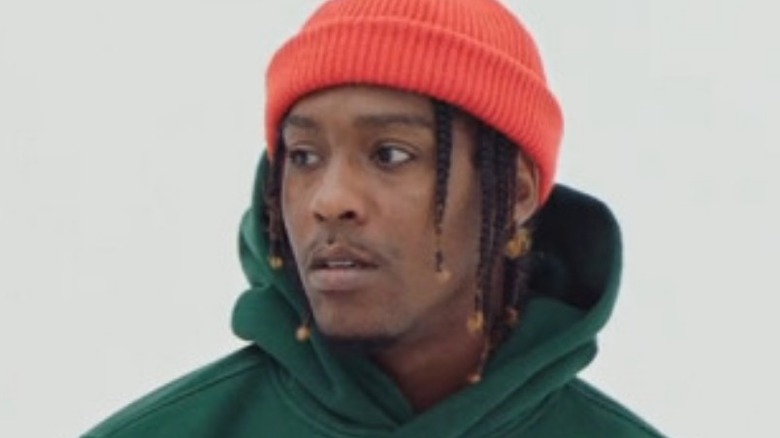 The Gap
From enthusiastic, khaki-attired go-go dancers in the late '90s to denim-venerating collaborations featuring Madonna and Missy Elliott or Lenny Kravitz and Sarah Jessica Parker in the early 2000s, The Gap has a long history of using music, dance, and performance art to showcase its staples du jour. While its most recent commercial campaign has ditched the khakis, fedoras, and bootlegs in favor of sleek, sophisticated-but-easy joggers and jeans paired with pastel and jewel-tone hoodies, it's clear this collaboration — featuring actor, model, and jookin dancer Lil Buck alongside musical artist Myles Yachts — reiterates The Gap's long-held brand philosophy: that what's classic will always be cool, and there's nothing cooler than being "classic." 
This time around, the brand relied on award-winning photographer and director Christian Weber to capture Yachts' and Buck's improvised dance to the seductive and mood-heavy musical stylings of the L.A.-based trio Sonder. Here's what you need to know about that song in the new Gap commercial.
Sonder's song helps The Gap pay homage to the '90s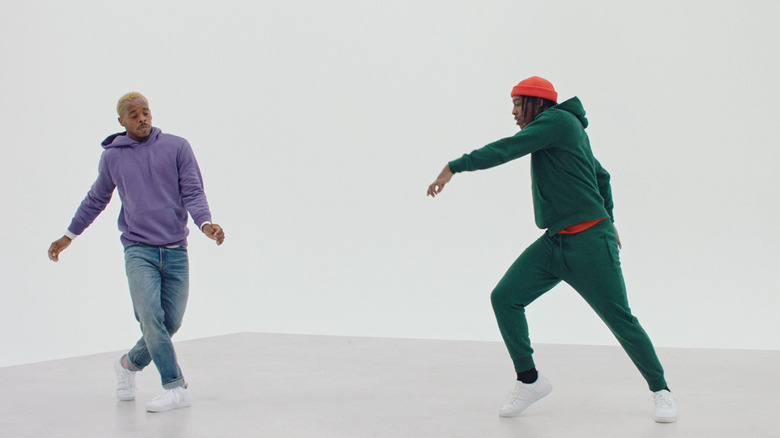 The Gap
Sonder brings a blend of smooth, luscious vocals provided by singer Brent Faiyaz, produced and brought into a kind of contagiously cool and easy focus by producers Atu and Dpat, who make up the last two-thirds of the group. The song featured in the commercial, 2016's "Too Fast," might seem like a sharp contrast to the brand's use of Louis Prima's "Jump, Jive, an' Wail" in their iconic "Khaki Swing" commercial from 1998, but there's a definite glorifying of an irreverent, laissez-faire, live-for-today attitude that both songs possess, all of which is in perfect keeping with The Gap's approach to putting together a wardrobe. 
Add to this the fluid, almost hypnotic performance that Yachts and Lil Buck deliver (seemingly to no one but each other — not even the camera), and the all-white backdrop against which all this mesmerizing movement and melody come together, and this latest Gap ad suddenly becomes both a subtle nod to '90s laid-back cool, and a practical exercise in what it means for a timeless, classic brand to evolve.