The Real Reason This Friends Star Was Fired From Frasier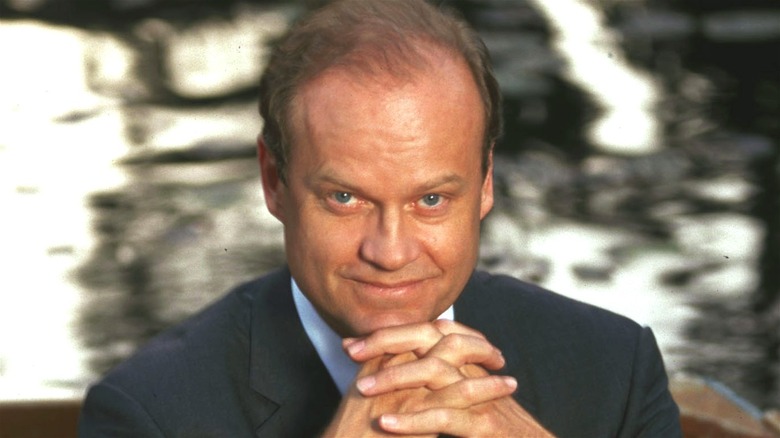 Jeff Katz/Getty Images
For every iconic character that feels intrinsically linked to the actor who played them, there is also a sliding doors timeline where somebody totally different took on the role. In the case of Roz, the whip-smart producer of the titular character's radio show on "Frasier," it's hard to imagine anyone but Peri Gilpin playing the part. But Lisa Kudrow was actually cast in the role before she was Phoebe Buffay on "Friends." That is until she got fired.
During a recent interview with Howard Stern on his SiriusXM show, Kudrow opened up about exactly why she was let go from the Kelsey Grammer starring sitcom. "I wasn't right for the part — for the chemistry of the group, you know ..." she explained. "So that wasn't working."
While Stern fretted about how he would handle that kind of rejection, Kudrow told him that being an actor means learning to not take things personally. She said, "I was trained to cope with, you know, 'If this is what you want to do, then some people will be wrong, and that's okay.'"
Kudrow also revealed that at the time she believed legendary sitcom director James Burrows had a role in the decision to fire her, saying she left with the impression that she was not his "cup of tea." Even still, in hindsight, she clarified that she doesn't necessarily disagree with the decision. "And he wasn't wrong about 'Frasier,'" she said. "I wasn't right."
After being let go from "Frasier," Kudrow went on to audition for the role of Phoebe on "Friends." However, before she could get the part, she had to try and impress Burrows one more time.
Lisa Kudrow's nerve-wracking Friends audition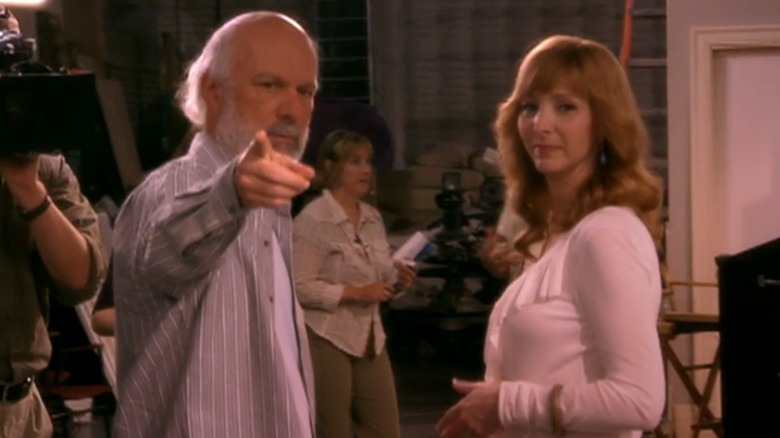 HBO
While speaking with Howard Stern about the "Friends" audition process, Lisa Kudrow outlined what sounds like a stress dream come to life. After being fired from "Frasier" and believing that director James Burrows wasn't a fan of her style, she then had to audition for him to get the role of Phoebe. And that's not even the worst part. Kudrow revealed, "In auditioning for 'Friends,' I was the only one of the six of us who had to go in and audition for [Burrows]."
According to Kudrow, Burrows left her in limbo after the audition. "I did it, and he went, 'No notes,'" she said. "And I left going, well that either means 'She's beyond help and hopeless ...' or 'Yeah it's perfect and I have no notes.'" Of course, we now know that the latter was true.
Burrows went on to direct a number of "Friends" episodes and the cast even partially reunited in 2016 to personally honor him at a tribute (via Today). He also had a clever role on Kudrow's first big post-"Friends" TV project.
On "The Comeback," Kudrow played former '90s sitcom star Valerie Cherish, who comes out of partial retirement to appear on a hot new show with a predominantly younger cast. Burrows appeared in several episodes as a famous sitcom director who often gives Valerie some tough, but useful, advice on how to not let the pressure of trying to fit in with a new generation get to her.
We don't want to speak for him, but it appears that Kudrow's initial worries that she wasn't Burrows' cup of tea were likely wrong.