Fans Of The Flash Series Just Got Some Interesting News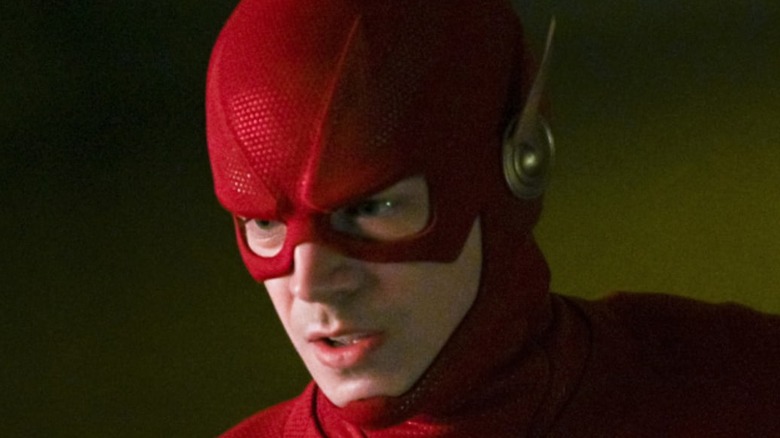 Warner Bros.
The CW's superhero world has been changing rapidly in the last few years. With both "Black Lightning" and "Arrow" ended, and with "Supergirl" ending in 2021, all eyes are turned to the other veteran shows from what was formerly the Arrowverse. We know that, Dominic Purcell aside (via TV Line), "DC's Legends of Tomorrow" will already be continuing their adventures through time and space. And while "The Flash" is set to continue into its eighth season, there are big questions about who among Team Flash will remain on board.
Notably, the show's seventh season saw the departure of Cisco Ramon (Carlos Valdes) and the many permutations of Harrison Wells (Tom Cavanagh) as season regulars. Both those actors were a major part of the series from its inception, priming people to ask who else among the show's original cast may be bowing out.
Now, technically speaking, only Barry Allen (Grant Gustin) needs to be on board for the show to still be about that incarnation of "The Flash" — but that would be a very strange show, given the importance of the supporting cast, thus far. Thankfully, it has been confirmed that three other main cast members have also signed up for the upcoming Season 8.
The Flash family is staying together at least one more season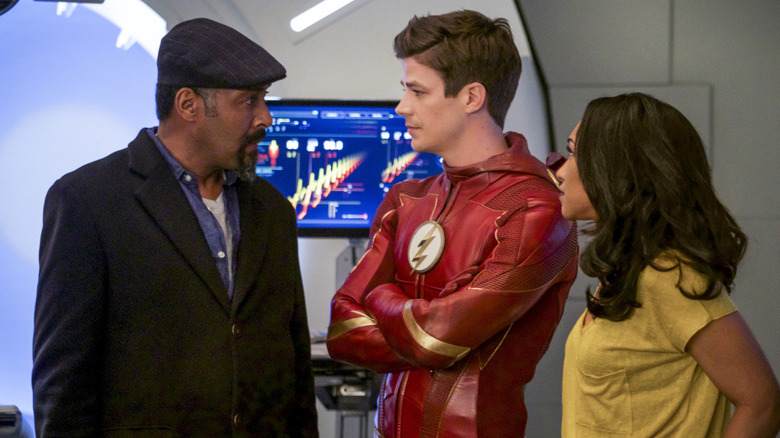 Warner Bros.
It would be hard to imagine Barry Allen succeeding as the Flash without the help of his surrogate father Joe West (Jesse L. Martin), his wife Iris West Allen (Candice Patton) or his partner in science Caitlin Snow (Danielle Panabaker). Thankfully, we won't have to worry about such a scenario occurring, because they're all coming back.
All three actors' contracts were up as of Season 7, but according to Deadline, they've all negotiated a contract to see them at least through season 8, although no further info regarding their new contracts is known. As of now, Grant Gustin's contract is up at the end of Season 8, leaving the fate of the show up in the air after that point.
Rumors are circulating that The CW is anxious to keep Grant Gustin in his role as Barry Allen for longer than his current contract and that they're willing to throw an unprecedented amount of money at him to make it happen. Gustin, though, has hinted that while on one hand he'd love to keep playing the superhero, he also would like to explore other acting opportunities (via Showbiz CheatSheet). So, the question is: what did Martin, Patton, and Panabaker negotiate for themselves if those Gustin rumors are true? Did all three sign only for Season 8, or did they agree to go beyond that if the price was right? If multiple other lead actors are signed beyond Season 8 of "The Flash" it could pressure Gustin to stick around.
"The Flash" is currently airing its seventh season now on The CW.