The Real Reason The Flash Series Is Losing Two Original Cast Members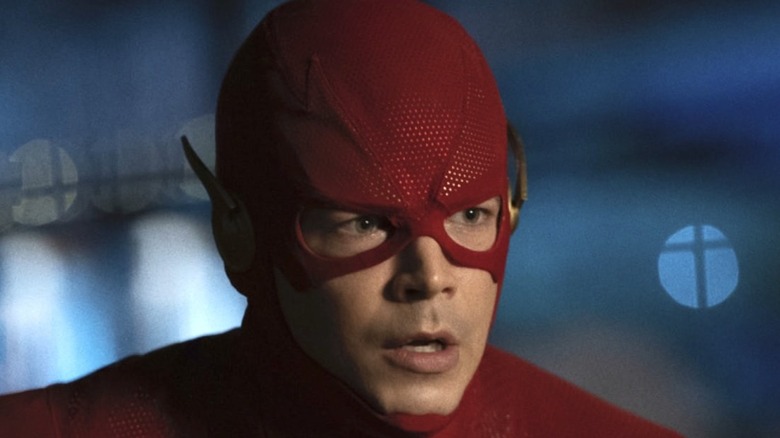 The CW
Fans of The CW superhero series "The Flash" got some sad news when it was revealed two of the show's remaining original cast members are departing the show in Season 7, which is currently airing. According to Deadline, both Carlos Valdes and Tom Cavanagh are leaving the show, and in fact, the latter has already quietly departed his role as a series regular without much fanfare.
In the show, Valdes, who is confirmed to be sticking around through the end of the season, portrays Cisco Ramon, a mechanical engineer for S.T.A.R. Labs who often assists Barry Allen (Grant Gustin) in his superhero endeavors. He discovered early on in the show's run that he was a meta-human, though he has not been Vibe since the show's fifth season. Cavanagh, whose final episode as a series regular was Episode 3 of Season 7, portrayed Eobard Thawne, a.k.a. the Reverse Flash, as well as multiple incarnations of the brilliant character Harrison Wells.
"The Flash" has already been renewed for Season 8, with Gustin set to return in the starring role, so what's leading to the exodus of Valdes and Cavanagh, who have been with the show since its debut in 2014?
Why are Carlos Valdes and Tom Cavanagh leaving The Flash?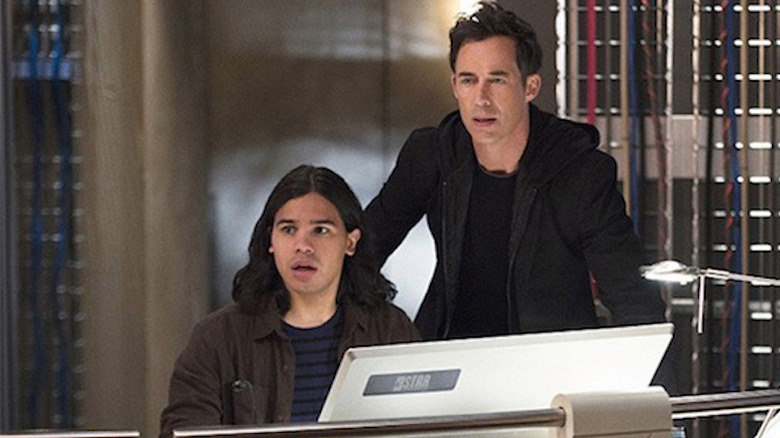 The CW
It is not uncommon for cast members to depart an aging TV show (see also: Emily Bett Rickards leaving "Arrow"). Most actors are contracted only for six or seven seasons of a show, so it's possible Valdes and Cavanagh have simply fulfilled their contracts and are hoping to begin new creative endeavors rather than sign new deals to return (Gustin has already made a new deal, and according to Deadline, stars Jesse L. Martin, Candice Patton, and Danielle Panabaker are in negotiations to return).
Additionally, the cost of producing a TV show goes up the longer a show is on. One of the reasons for this is the renegotiated contracts, and studios not negotiating new deals for actors to return in order to keep costs low also explains why some people don't return to shows when their original contracts end. That doesn't seem to be the case here though.
Cavanagh was apparently set to depart the show at the end of Season 6, but the pandemic disrupted his plan when the show was forced to shut down production. Therefore, he stuck around for a few episodes of Season 7 to wrap up the arc that began in Season 6. Although there are indications we haven't seen the last of him just yet, Cavanagh seems to have said goodbye to the show and his many characters in an Instagram post from February of last year.
"It has been a joy creating and playing the myriad Wells that make up 'Wells st' on #theFlash," he wrote. "At times brusque, sunny, capricious, and perpetually shameless, they will always be linked by a single unbreakable thread of gratitude. My thanks to everyone on all sides of the screen that makes up this wee superhero show of ours."
Will we ever see Cisco or Wells again?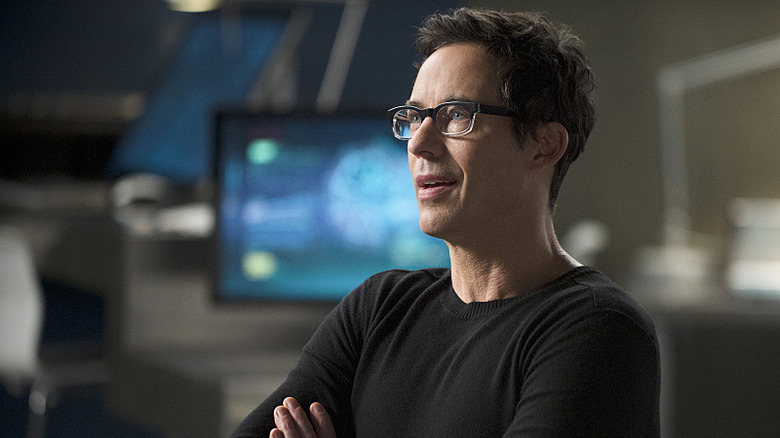 The CW
Even though Valdes and Cavanagh are departing "The Flash" as series regulars, it doesn't necessarily mean they'll never return to the show in a guest star capacity. 
In a statement to Deadline, "The Flash" showrunner Eric Wallace said the door was open for both men to return to the show in the future. Based on that same story, it also sounds like we haven't seen the last of Cavanagh despite the fact he hasn't appeared since the third episode of the season and his name hasn't been in the main credits. So it definitely seems like both Valdes and Cavanagh are leaving the show on good terms and of their own volition rather than because of some drama that went down behind the scenes. Regardless of the reason behind their departures, though, "The Flash" is going to look a lot different without two of its original cast members.