25% Of Friends Fans Think This Chandler Moment Went Too Far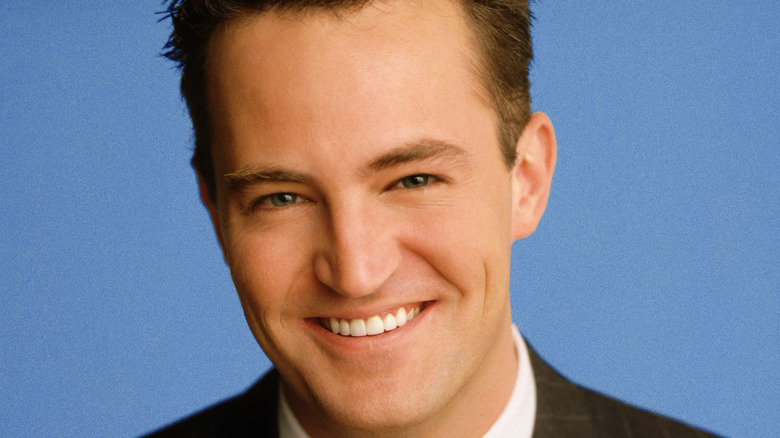 Getty Images/Getty Images
Beloved '90s sitcom "Friends" featured six main characters, and they all had some questionable moments. Over the Emmy-winning NBC sitcom's 10-season run, viewers saw the best — and worst — of the Central Perk crew, but perhaps Chandler Bing (Matthew Perry) had the worst "worst" moments. Yes, we know Jennifer Aniston's Rachel Greene did a lot of very bad things, from breaking up Ross' (David Schwimmer) wedding to Emily (Helen Baxendale) to upstaging Monica (Courteney Cox) on her engagement day — did she have it in for the Gellers or what? But Chandler took the cake when it came to bad behavior within his friend group.
Chandler once lost Ross' baby son Ben on a bus, and later slept with one of Joey's (Matt LeBlanc) sisters — and forgot which one! He also did Joey dirty a second time by kissing his girlfriend Kathy, then went MIA right before his wedding to Monica. But there's one Chandler moment that trumps all of these and of the 630 viewers Looper surveyed, nearly twice the amount of people thought it was worse than those who considered nearly jilting Monica his low point.
A quarter of fans think Chandler went too far in an episode from Season 9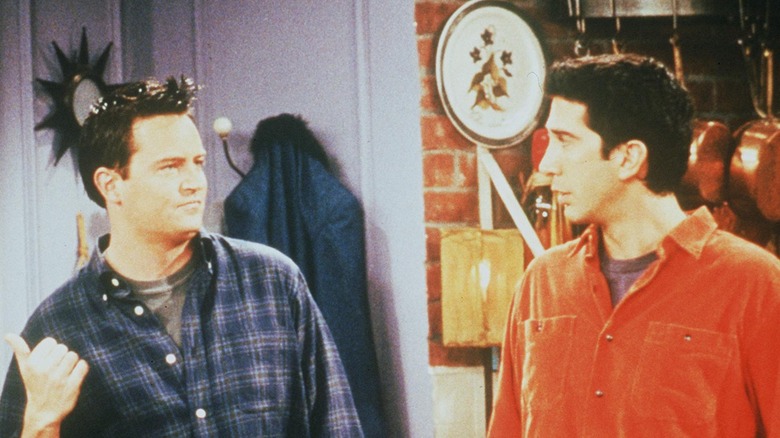 Getty Images/Getty Images
Chandler's antics were well known by the time "Friends" neared the end of its penultimate season. But in a recent survey posed to 630 fans in the U.S., the 2003 episode "The One With the Memorial Service" marked the moment he went too far. Just shy of 25% of respondents said Chandler blew it big time when he posted a message on his and Ross's college alma mater's website to falsely announce that Ross had died after getting hit by a blimp. Not only did Chandler lie about his friend being dead, but the fib threw Ross into a tizzy when he realized none of his college friends even cared. 
The silence over the tragically fake blimp crash was deafening, so the two then decided to throw a fake memorial service for Ross to see who from their college class would show up; two mourners came to pay their respects and one of them was a male classmate who'd had a crush on Chandler back in the day. In Chandler's defense, he only posted the fake death story after Ross posted a phony message claiming he was gay, a storyline that probably wouldn't fly today.