The Cast Of The Suicide Squad Will Try Their Luck On Wipeout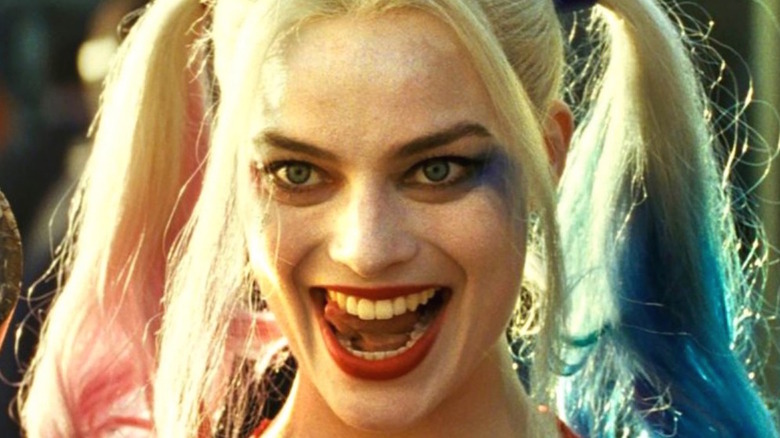 Warner Bros./DC Entertainment
It's perhaps not surprising that the cast of "The Suicide Squad" isn't afraid to get their hands messy. Filming action movies means trying to balance fights, chases, and other forms of derring-do without anyone (ideally) getting hurt. 
"Wipeout" is a game show in which contestants compete in extreme obstacle courses with unusual themes — the kind of stuff that involves hopping on red podiums positioned in a lake, or trying to make it up an incline without falling on your face, while water rushes down at you. The show just made a major comeback on TBS, and the series is even co-hosted by "Squad" co-star John Cena. Naturally, that means a hookup between the two media franchises had to be in the cards.
On August 1, TBS will air a special episode of "Wipeout" that will feature cast and crew members of "The Suicide Squad." Which actors will show up on "Wipeout: The Suicide Squad Special?" Keep reading to find out.
Get ready to join the Squad on August 1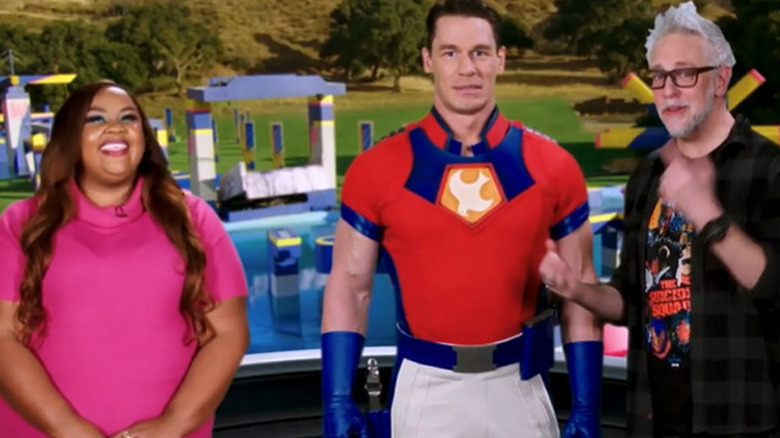 TBS
According to this official trailer on YouTube, director James Gunn will appear as guest co-host, and Nathan Fillion (Floyd Belkin aka T.D.K.), Joel Kinnaman (Rick Flag), David Dastmalchian (Abner Krill aka Polka-Dot Man) and Daniela Melchior (Ratcatcher 2) will cameo in the episode, along with Cena (Peacemaker), naturally. Host Nicole Byer will also be there to help facilitate the wild shenanigans.
While it seems that the majority of the cameos were filmed remotely — except for Gunn's — and that none of the cast will take part in any obstacle course events, they will apparently be there to root for the contestants as they compete for a $25,000 prize. The "Wipeout: The Suicide Squad Special" is just one of many events that TBS, TNT, and TruTV will be hosting in the lead up to the August 9 release of "The Suicide Squad." The plan includes airing films and television shows which center on fan-favorite teams.