Would The Fast And Furious Franchise Ever Bring Back Paul Walker With CGI?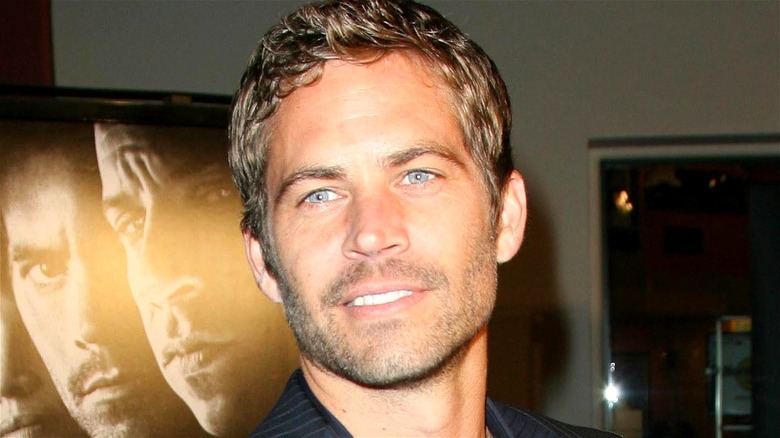 Shutterstock
Contains spoilers for "F9."
Since the untimely death of Paul Walker in 2013, the story surrounding his character Brian O'Conner in "The Fast Saga" has been dealt with film by film. The late actor passed during the filming of "Furious 7," which caused a scramble with the script. Walker's brothers were brought in to play Brian, and with the help of CGI, it was almost impossible to tell the difference between the three men on screen. The movie ended with Brian and Mia Toretto (Jordana Brewster) retiring from the heist life on the beach to raise their son and soon-to-be daughter — a way for writers to keep Brian alive and explain his absence in future films.
This was confirmed in "The Fate of the Furious," when Letty (Michelle Rodriguez) reiterates to the group that they won't bother Brian and Mia now that they've retired. However, Mia returns for "F9" with the introduction of her brother Jakob (John Cena), and we found out she left their kids and Dom's (Vin Diesel) son with Brian. At the end of the "F9," as the crew celebrates their victory at the under-construction Toretto house, a blue Nissan Skyline pulls into the driveway, and it's suggested Brian is behind the wheel. It was a great homage to the character, who drove the car in "The Fast and the Furious," and suggests he might play a bigger part in "F10" and "F11." Director Justin Lin's recent comments confirm that's not out of the question either.
Paul Walker could appear in F9 and F10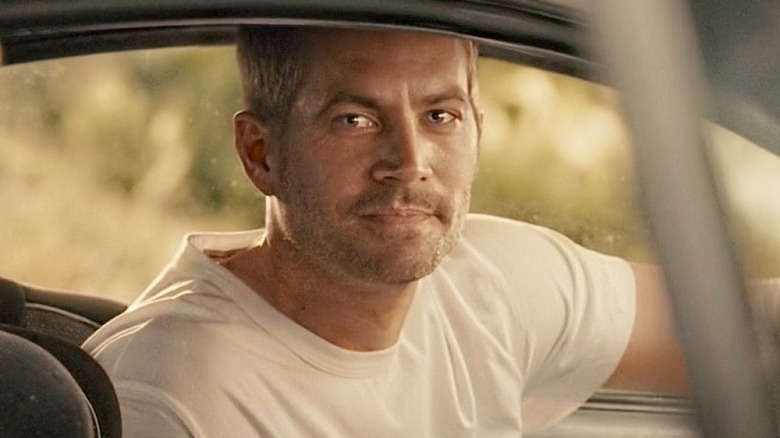 Universal Pictures
Justin Lin rejoined the "Fast" franchise for "F9" after dropping from the saga after "Fast & Furious 6." The decision to keep Brian alive and a part of the story was not his decision, because he was away from the series, but the director promised to honor that decision. When catching up with CinePOP, Lin noted that having Brian appear on screen in the next two movies is not out of the question. "Obviously, Paul and Brian are such a huge part; he's the heart and soul of how we were able to keep going," he said. "As we're approaching our final chapter, it's a conversation I'm having and trying to be, you know, as respectful in how we approach it. And I can tell you that every day I feel like I'm constantly going back and forth, and it's a constant discourse."
If Brian does appear in "F10" and "F11," it likely will be along the lines of a cameo, as a significant role would be risky, given the amount of CGI that would need to be used. Walker's daughter, Meadow Walker, is suspected of having some sort of role in the upcoming film(s). "Let's just say nothing's ruled out," Vin Diesel told E! News' Daily Pop regarding Brian, while noting he didn't want to give away any "F10" secrets. We hope we can see some sort of connection between Meadow's character and Brian on screen, should it all work out.