The Fantasy Anime Hidden Gem Heating Up On Netflix Right Now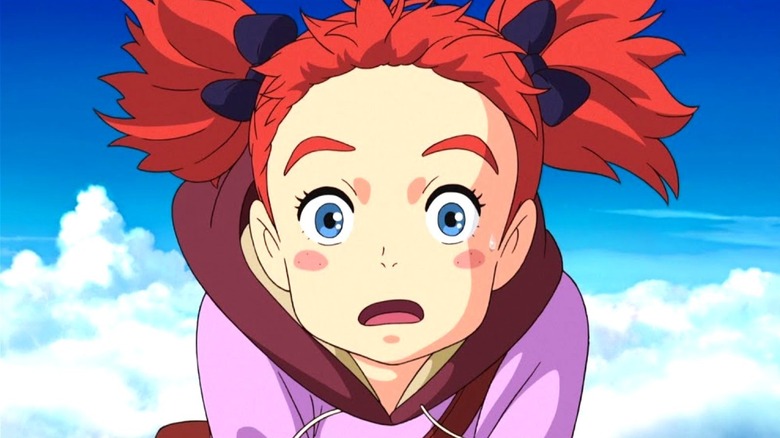 Toho
Netflix may not be offering any Studio Ghibli films at the moment (that honor belongs to HBO Max), but there is one anime in the streamer's library that fans of the famed Japanese animation studio do not want to miss. That film is "Mary and the Witch's Flower," a magical fantasy adventure directed by a former Studio Ghibli talent, Hirosama Yonebayashi. Yonebayashi made his directorial debut with Studio Ghibli's "The Secret World of Arrietty," and won an Oscar for his heart-wrenching animated drama that followed, "When Marnie Was There."
"Mary and the Witch's Flower" is Yonebayashi's third anime, and the first film to come from Studio Ponoc. The Japanese animation studio was founded by Yoshiaki Nishimura, also a former producer for Studio Ghibli, who worked on such films as "Howl's Moving Castle" and "The Tale of Princess Kaguya." Nishimura founded Studio Ponoc in 2015, one year after leaving Studio Ghibli. The studio released "Mary and the Witch's Flower" in 2017, and the film boasts an impressive score of 89% on Rotten Tomatoes (with a 74% audience score).
So how does Studio Ponoc's first feature stack up to the renowned works of Studio Ghibli? Let's take a look at why "Mary and the Witch's Flower" is getting so much attention.
Mary and the Witch's flower is a must-see magical ride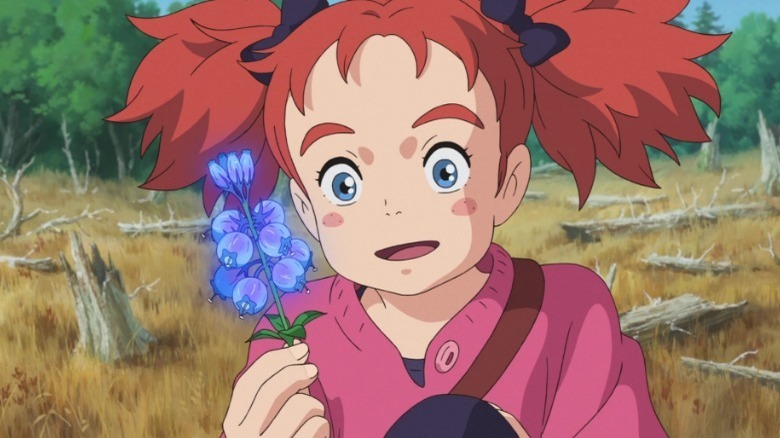 Toho
The story of "Mary and the Witch's Flower" begins when 11-year-old Mary Smith moves into her Aunt Charlotte's house in the English countryside. There she meets Peter, a paperboy, and his two cats, Gib-cat and Tib-cat. When Mary discovers mysterious flowers called fly-by-night that can infuse anyone with magic powers, she begins the adventure of a lifetime. One of the flowers causes Mary's broomstick to fly, and Mary rides it into a magical world called Endor.
With one of the cats in tow, Mary discovers a college for witches and warlocks run by Madame Mumblechook, the headmistress. Seeing Mary's distinctive red hair and her cat companion, the Madame assumes that Mary is a witch who has come to the school to receive training. Mary decides to keep up the deception, although she only has one day before the magic effects of the fly-by-night wear off. As she explores the inner workings of Endor Cottage, Mary discovers that Madame Mumblechook is not the woman she appears to be, and she has a sinister plan in motion that puts Mary and her friends in great danger.
"Mary and the Witch's Flower" is a gorgeously animated film with a story that any fantasy fan will love. Kate Winslet voices the role of Madame Mumblechook, and "Harry Potter" actor James Broadbent plays Doctor Dee. 
"Mary and the Witch's Flower" is up for viewing now on Netflix.