The Christian Bale Anime Hidden Gem You Can Stream On HBO Max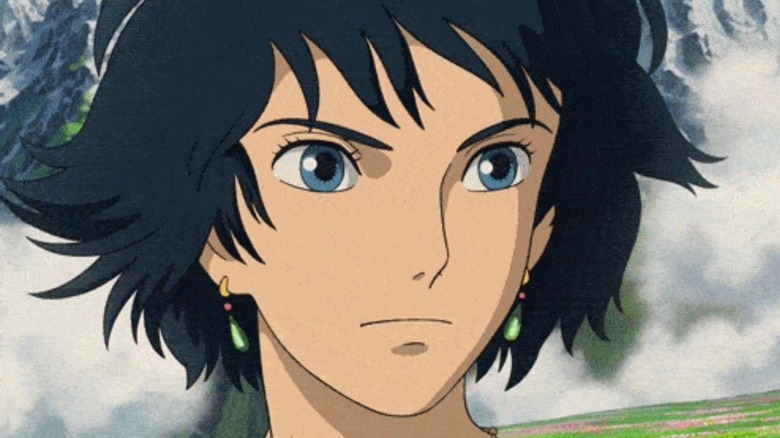 Toho/Disney
Studio Ghibli has been enchanting audiences for decades, creating gorgeous animation and heartwarming tales that inspire anime fans of all ages. The Japanese company was founded in Tokyo in 1985 by a trifecta of directors — Hayao Miyazaki, Isao Takahata, and Toshio Suzuki — but it was the Walt Disney company who introduced Ghibli films to American audiences when it purchased the rights to distribute the studio's films internationally in 1996. Since then, Ghibli has released many of its feature films for the enjoyment of audiences around the world, including "My Neighbor Totoro" and "Spirited Away."
As Studio Ghibli's reputation began picking up speed, Disney saw the value of casting bigger names in the English dubbed versions of their films. The 1997 action fantasy, "Princess Mononoke," featured the voice talents of many stars familiar to American audiences, including Claire Danes, Minnie Driver, Billy Crudup, and Billy Bob Thornton. "Princess Mononoke" was a huge hit with critics in Japan and the States, and was the winner of several awards, including Picture of the Year at the 1998 Japan Academy Awards. 
Another big hit from Ghibli featured the voice talent of one of Hollywood's biggest A-listers, Christian Bale, who provided the voice of Howl in the English-dubbed version of "Howl's Moving Castle." The film is a favorite among Studio Ghibli fans, and has an 87% score on Rotten Tomatoes and a 93% audience score. Now that "Howl's Moving Castle" is streaming on HBO Max, anime fans have the perfect opportunity to check out this romantic fantasy adventure.
Howl's Moving Castle is a magical romance that anime fans don't want to miss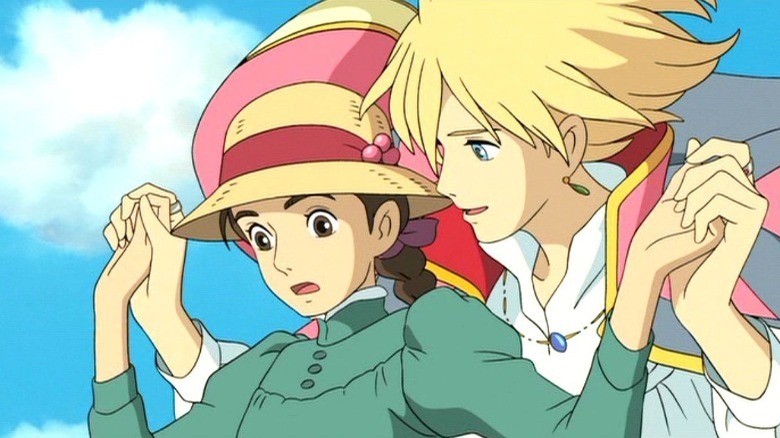 Toho/Disney
Based on the novel of the same name by Diana Wynne Jones, "Howl's Moving Castle" tells the story of Sophie, a shy young girl who works at her mother's hat shop. When she is cursed by a witch and turned into an old woman, Sophie begins a journey to break the spell that changes her life forever. While wandering through a desolate countryside, Sophie comes upon a miraculous sight: a giant contraption that appears to be a house moving all on its own. She hitches a ride and meets some unique characters, including the eccentric wizard, Howl, who lives in the enchanted castle along with a young boy named Markl, and a fire demon called Calcifer.
Sophie employs herself as Howl's maid and gives the house a much-needed cleaning. Meanwhile, Howl is summoned to serve the local king, but he is reluctant to join in the futile ongoing war between the king and a rival country. As she learns more about Howl, Sophie begins to uncover a dark secret that could threaten the wizard's life, and she risks her own in an effort to break the curse overshadowing him.
Along with Christian Bale as Howl, "Howl's Moving Castle" stars an impressive cast in the English-dubbed version, including Emily Mortimor (Sophie), Josh Hutcherson (Markl), and Billy Crystal (Calcifer). Anime fans who haven't yet seen this gem of a film can stream it now on HBO Max.